As the name suggests, all three Shanling M2s, M3s, and M5s are powerful DAP (Digital Audio Player) devices that offer Hi-Res Audio including DSD256. Whereas the Bluetooth 4.2 LDAC aptX & AAC, Wi-Fi IEEE 802.11b/G/N, better battery, a 2.5mm balanced output, etc are some of the major features that users appreciate very much. Meanwhile, it can possible that you want to update the firmware version to get additional features or improvements. If so, you can check out this guide on How to Flash Shanling M2s, M3s, and M5s Firmware File (Stock ROM) in an official way.
The chances are high enough that as a Shanling M2s, M3s, or M5s user, either you mostly update the software version or you didn't even update the firmware for a while. In both cases, it's always recommended to check for the latest software update and install it according to Shanling's official method. It's better to manually install the available firmware update on any of your Shanling M2s, M3s, or M5s audio players if you want. So, let's jump into it.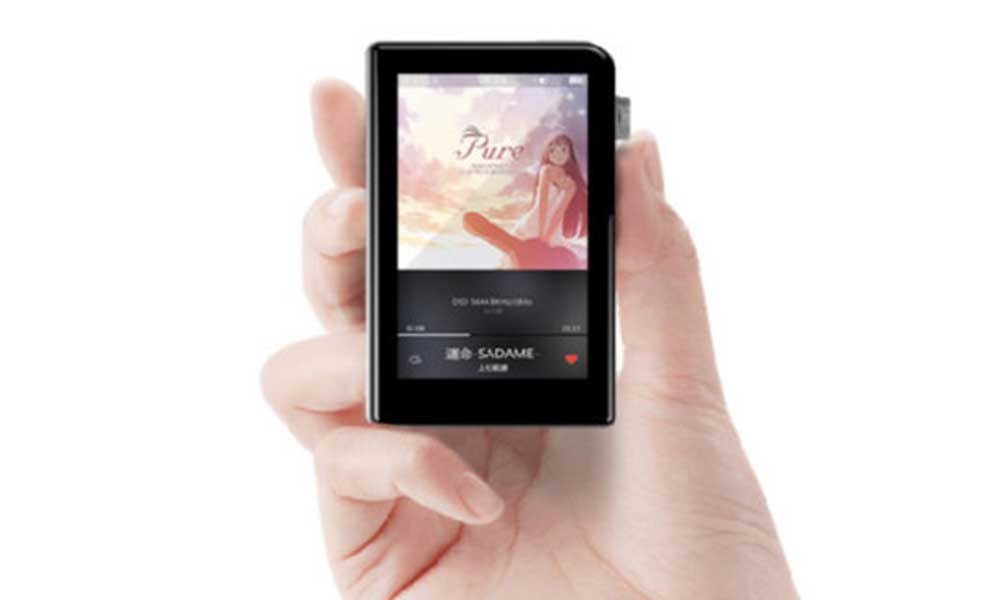 New Features of Shanling M2s Firmware V3.5
Before heading over to the firmware updating steps, let's take a quick look at the new update changelog below.
Changes and Fixes:
Phone out/Line out icon added to status bar
Lyrics can be enabled through settings.
New Features of Shanling M3s Firmware V1.7
Add Feature:
The text on the left side of the status bar is replaced by the "play" and "pause" icons, and corresponds to the playback status.
Add "Lyrics mode". After opening, the lyrics interface screen is always on.
Add the "PO/LO" port identifier to the status bar.
New Features of Shanling M5s Firmware V4.1
New Functions:
Added support of MQA technology for use with MQA files and Tidal streaming
Added support of DSD to USB DAC function, up to DSD256
Changes and Fixes:
Improved playback of MQA files
Improved playback of WMA files
Other bug fixes
Please Note:
Firmware adjusted battery percentage indication. After update, percentage might show incorrectly. Please run your device through one complete charging cycle to discharge the battery. It'll reset the battery percentage indicator.
Intended for use in car, with M5s semi-permanently installed and with USB-C cable always connected.
When M5s detects charging, it will automatically turn on.
When charging stops, M5s will automatically turn off after 1 minute.
Turn off in-vehicle mode when using player normally.
Download Firmware:
How to Flash Shanling M2s, M3s, and M5s Firmware File (Stock ROM)
Keep your device fully charged > Unzip the downloaded ROM file.
Keep the 'update.bin' file inside the root folder of the Micro SD card.
Go to 'System Update' under the System > Tap on 'TF card update' and confirm it.
Wait for the system to restart. You can also check whether the M2s or M3s or M5s is running on the latest version or not from Settings.
If the Micro SD Card was removed during the update process, M2s or M3s or M5s will show an 'Insert TF Please' notification. So, please insert the Micro SD Card into the device to continue the update.
If in case, the update doesn't start even after selecting 'System Update', check the ROM zip and try again.
Alternatively, Shanling M5s users can also follow the OTA update method below.
Connect your Shanling M5s to the Wi-Fi network for internet access.
Now, go to 'System Update' under System > Tap on 'Network update' and confirm the update.
Wait for it. Once the update completes, restart the device.
Check again whether the audio player is running the latest firmware version or not.
Note: If the latest firmware version is already installed, Shanling M5s will show a notification and stop the update.
That's it, guys. We hope you've found this guide useful. For further queries, you can comment below.