Your iPad Pro comes with many features, and sometimes you faced error, and you need to turn your device off for some reason. Where you want to turn off iPad Pro with iPadOS completely power it down. Also, There were some scenario occurs when you have to travel with carrying your iPad, and the distance is long, and iPad Pro can't stay for too long, and you have to save battery. Not to mention, Charging your iPad Pro requires much time because they even nowadays stick with Standard Charging adapter making it hardware to travel with iPad Pro.
Whatever, the scenario, you can get quickly entirely off your Shut down iPad Pro with iPadOS, and it was surely going to save your battery. Before going ahead, we are here talking about the latest iPad Pro models which don't come with a Home button, which means the iPad devices such as the iPad Pro 11-inches and iPad Pro 12.9-inches from 2018 and later devices. The older device comes with a power button that makes quickly to turns off alongside a force restart button as well.
After the iPadOS 13 comes in these devices, when you were holding and press the power button doesn't turn off the device; instead, it disables the Summon Siri or if Siri. Every electronic device occasionally to be turned off and restart but Apple approaches for the change the process in between generation to turn off the iPad needs more extra steps. Today we are going to teach you how you can turn off your Apple iPad Pro. If you are thinking about force restart iPad Pro but it more accessible than previously used method.
How to Turn off iPad Pro off with Face ID?
Yes, Apple still allows you to turn your iPad off without opening the settings' app.
Press and hold the Power button and either Volume button at the same time on your iPad Pro.
Continue holding the volume and power button until the "Slide to power off" screen appears on display.
(It appears on the Middle top of your device with a Sliding animation.)
Drag the slider to the right to turn off iPad Pro.
After sliding the Dragger if immediately proceed and turn the iPad Pro off.
(It would not turn on until you would not wake it up by tapping or touched the power button again on your iPad Pro.)
That's it, and it is as simple as it takes in the older version of iPad but with more little steps.
Note: While pressing the Power button and Either Volume button, in between, you release the button quickly then it ends up with taking a screenshot on your iPad. You have to hold and press the button until the Drag appears on your screen to turn your iPad Pro off.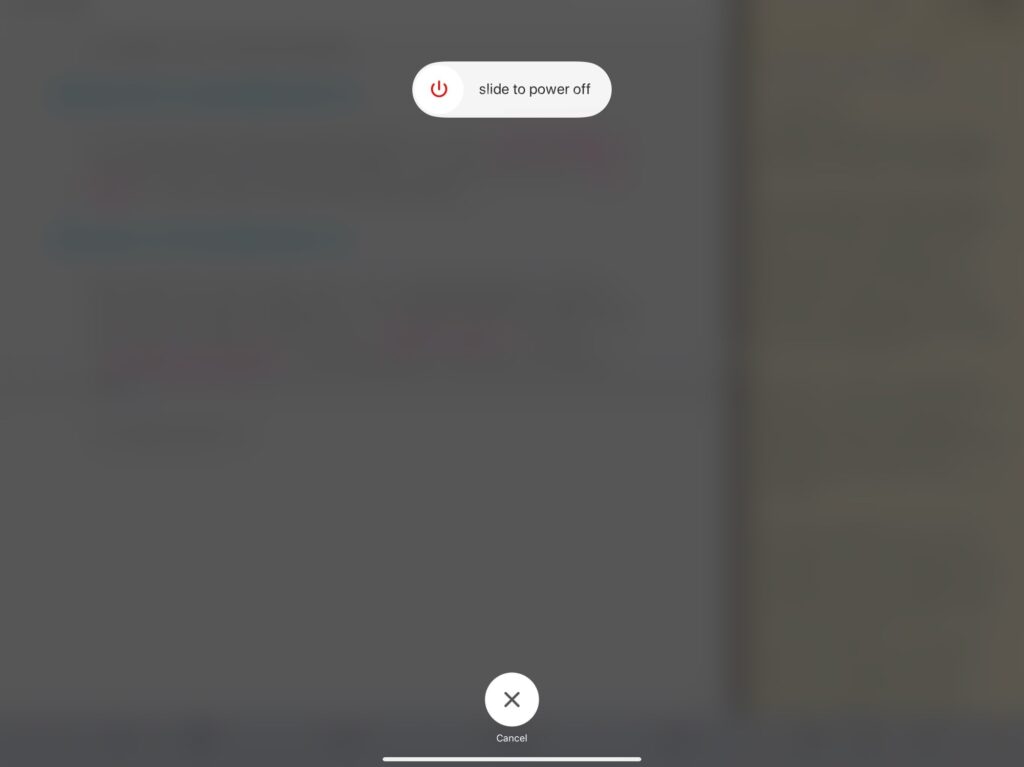 How to Turn off your iPad Pro from Setting?
If you faced any problem such as your volume or Power button doesn't work, but you need to turn your power off. Then you can use this method to turn off your iPad.
Open the "Setting" app on your iPad 13.
The first option, you find the "General."
Scroll a little to the bottom and tap on "Shut Down."
(Shut Down button appears to be in Blue.)
Hence, the Drag with a "Slide to power off" appears.
(Kindly drag the (i) power button to the right to power off.)
That's it, and your iPad immediately turned off.
Hopefully, you were now able to turn off or Shut down iPad Pro you iPad Pro with iPadOS or another iPad device with iPadOs. We shared both ways to turn your device from setting app another with the help of the Volume and Power button on your iPad Pro.
If you don't know how you can turn on your iPad again, then all you have to do is holding down the Power button until the Apple logo appears on the iPad Pro display. As we mention, if you press the volume button, it prompts Siri but did you know that you can Delete Siri and Dictation History on the Apple server.
Furthermore, if you are an older iPad Pro users, then you have a simple home button option to turn your iPad Pro off. Apple seems to be positive about iPad Pro shut down the process with every passing generation. Share your opinion, feedback, or if any queries let us know in the comment section down below.