You may hear about new games being developed almost every month, each with its own unique features. But do you know there is a platform that allows you to develop games and play games developed by others? You guess right, we are talking about Roblox a dominant online game platform serving the globe for the last 17 years. Although, There is nothing new that any game launches over Roblox but this time a game gets a lot of exposure.
We are talking about "Roblox Shuudan" a game developed by "Shuudan" in February last year. This game is a typical anime football game featuring family characters. Aside from that, it's inspired by the popular Blue Lock Football kit. Apart from the core gameplay, players need to customize their characters a lot. Whenever the game gets updated, a few codes are introduced that you can use to customize your character. Here are some more codes from the June update, let's look at each one.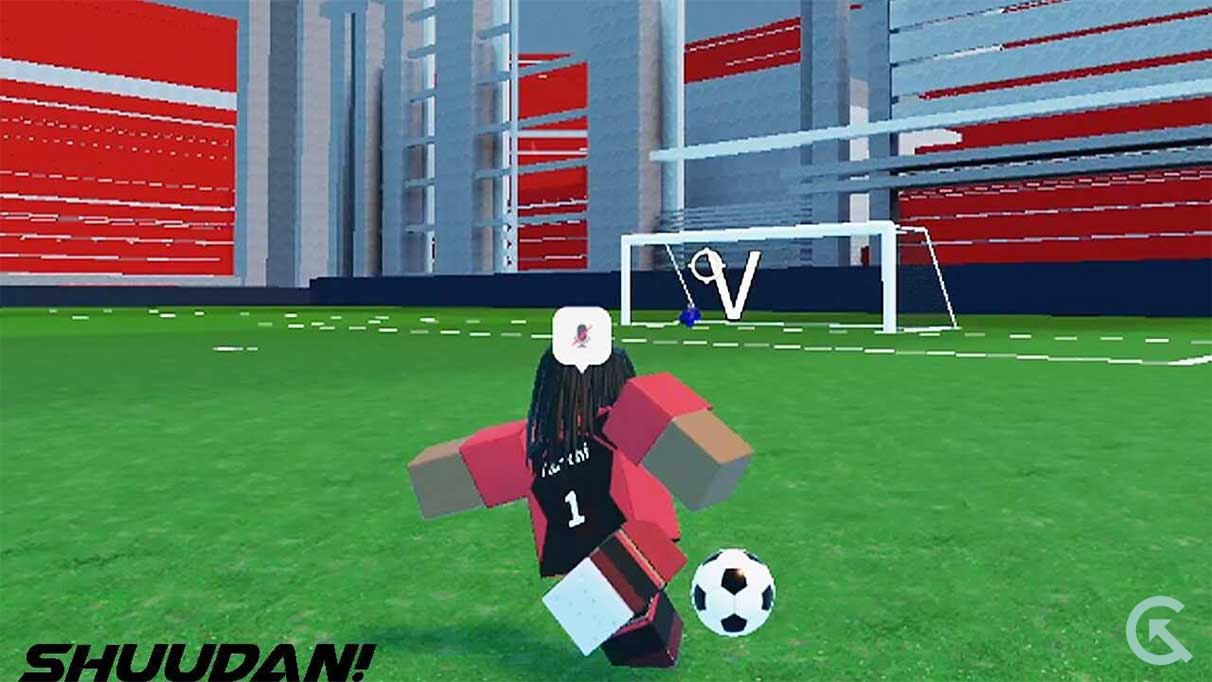 Shuudan Codes on Roblox – June 2023
Being stuck to the basic understanding, Roblox Shuudan is a dominant football game getting lots of love across the globe. Here players need to do all the usual things that a gamer needs to do in football. But apart from that, players also need customization to their player's costume, hair and other type of appearance. However, If you are an active player then you can do that customization using the In-game cash or through any gift.
But as the developers saw players getting problems in uplifting the game's environment, they introduced a code concept. Certainly, at the achievement of every milestone or announcing a monthly update, they pronounce some special codes. Here each code has a specific reward along with a dedicated validity. For today Robox Shuudan got a new update that is Update 2.25 for which they announce some more codes. So, let's check out below a list of codes that is available for June 2023.
| | |
| --- | --- |
| Code name | Reward to be given |
| 1.5k Followers (New) | 3 Free Skill Points, 5 Personality Spins, 1k Free Cash |
| 800 Followers Twitter (New) | 5 Specialty Spins |
| 4 More Days! (New) | 16 Speciality Spins |
| Update 2.25 Cash! (New) | 4999 Cash |
| 15k likes! (New) | 1 Personality Spin, 3k Cash, 1 Specialty Spin |
| 12k likes, cry bout exp! | 5 personality spins, 1 speciality spin, 3k cash |
| 5 Skill Points | 5 free skill points |
| Shuudan Took Too Long To Open | 1k free cash |
| Skills Reset! | Reset skill tree & skill point refund |
| Seraphim Sucks | 10 free Eye color spins |
| 9k Likes | 1 Spec spin |
| 7k Likes | 10 personality spins |
| 3K LIKES | 10 hair and eye spins, 2k free cash |
| RESET CODE 2! | Reset code |
| SHUUDAN IS BACK FROM THE GRAVE! | Redeem for $3000 cash |
| HappyNewYears! | Spec reroll |
| NB3ISREAL!!! | Free 550 cash |
| FIXEDGOALKEEPER | Free 400 cash |
| FINALLY A RESET CODE! | Redeem code for a star & skill reset |
How to Redeem Roblox Shuudan Codes
After reviewing the Roblox Shuudan Codes for June month, you may wonder to know the instructions to redeem them. After all, the final phase for these codes is to redeem them and get the reward. For this, we have prepared instructions so you can easily redeem the above codes as soon as possible. So, let's have a quick look over the below steps.
Note: As per a few statements, some users are saying that some codes are not working. So, if you experience something like that then we recommend you to restart the game and try it again.
Simply Open Roblox Shuudan on your device.
Then on the main menu, click on the shop button.
Copy your preferred code from the above list.
Now paste it into the given code field.
Lastly, Hit the Finish button to complete the redemption.
Moreover, These codes are not limited may be in the future you will get more codes to redeem. You can either check out the Shuudan's official discord server or always connected with us. So whenever new codes arrive so that we will notify you, so these are the things relevant to Roblox Shuudan Codes introduced to uplift the gaming experience. But as a pro tip, whenever you choose the character in the game, always assess your build category and select personality traits according to that. However, in general, lone Wolf is the best option. But for a quick view, you should know these personalities given below as –
Ambition: Small stat boost if the team is winning.
Controversy: Strange ways of passing and shooting.
Pressure: Good choice for defensive players as it blocks shots at the goal.
Sportsmanship: Pass and accuracy stats are boosted.
Temperament: Great for intense defensive approaches.
Lone Wolf: Makes it easier to play offensively (and selfishly)
Greed: You can take the ball from your players.
Sore Loser: Defeat will increase your stats for a limited time.
Rational Thinker: Boosts the control stat.
Conclusively, Roblox Codes are not a new concept, but a way to enrich the gaming experience more better. For which the June codes list was arrived that we have shared today along with a insteuctions to redeem it. Apart from that, here we mentioned the best and ideal personality you should choose as a beginner in Roblox Shuudan. From these things, I hope you got almost everything relating Roblox Shuddan Special Codes. Even after tha, if anyuser have query then you are free to ask them below.