Skype is a video calling app used widely around the world. It has some of the best video calling features, and that is what makes the app famous. Skype is a multiplatform app available on Android, iOS, Windows, macOS, etc. And it supports cross-platform connection as well. As it is widely used, app developers are always working on improving it. But, it has some troubles in communication due to audio and video issues. Such as there is Skype audio delay for mobile and PC users while trying to do an international call or visa versa.
Most of the user's face audio delay sometimes while using the Skype app. In most cases, the internet connection is the reason behind the audio delay issue. Also, If you are using an old device or an Unsupported device, then also you can face this issue. Sometimes it happens because of de-sync. Here we are providing you with a few fixes that can help you with resolving this audio delay issue during audio and video calls.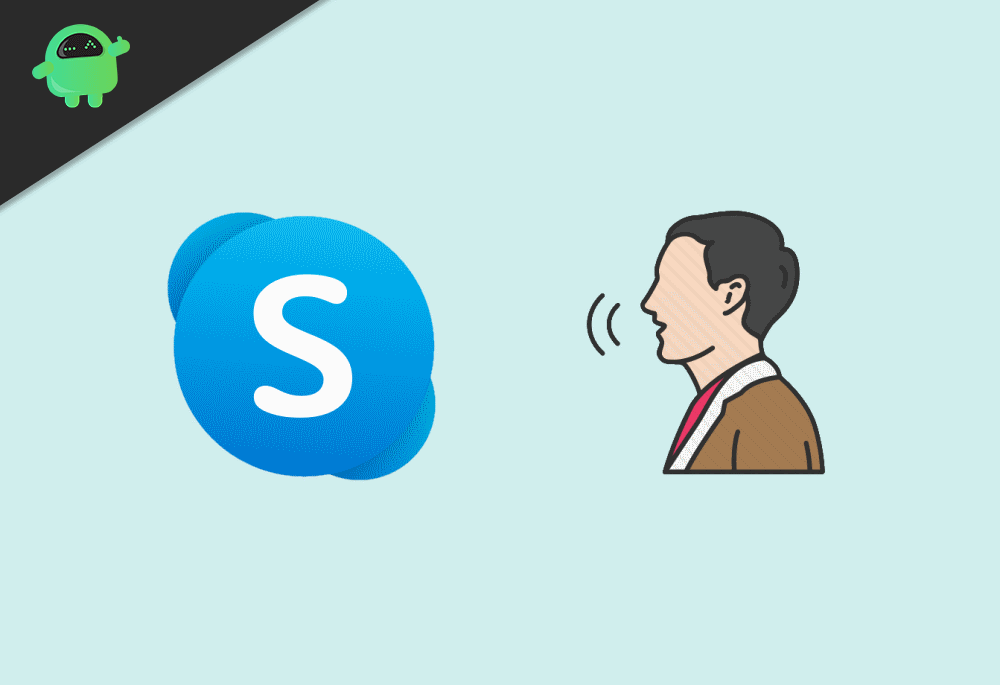 How to Fix Skype Audio Delay on Mobile and PC
Skype Audio Delay on Mobile and PC is a common issue that people face while attending nine meetings or one to one personal audio communications. The issue can arise due to a faulty internet connection or a bad audio driver. Here we will try to troubleshoot the problem and list out all possible fixes to the problem.
Method 1: Check your internet connection
This is a basic but most important thing. A weak internet connection always causes desync issues and poor call quality, which causes audio delay. Skype app basically needs the Internet download and upload speed around 100kbps to 300kbps for basic video calls. This is for basic stable calls, but of course, if you want High Definition calls, then you need a more powerful connection.
If you are using a Wi-Fi, then firstly try to go near the router, and if the issue still persists, turn off and then turn on the router. If you are using mobile data for video calls on Skype, try turning off and on the mobile data as well as flight mode. This helps in refreshing the mobile network, and it fixes the speed capping.
Method 2: Restart Skype
If Skype is still giving the same issue even after checking the internet connection, then try this. Restart the Skype app by closing and opening it. Also, if you are using an Android device force stop the app. For the Browser version, you need to close the browser tab of Skype and reopen it. It will fix the issue of delay.
Method 3: Check storage and memory uses
Skype requires some ram memory to run, and if it does not get it, it can fail several functionalities, and it causes problems in calling. Check memory uses pf your devices and close any unnecessary apps running in the background to free up space. Also, if you are running on low storage, clean up some space.
Close any active file transfer during the call. As if you are downloading or uploading files during the call it cut-offs the bandwidth and cause issues in the call. The same goes for video streaming apps. Pause any kind of streaming during Skype to avoid delays.
If you are using an app that requires a microphone simultaneously with Skype, close it as it can cause a delay in the audio.
Method 4: Restart your device
Even after trying all the above-mentioned methods, If your Skype app is still giving delay and desync in audio-video, then restart your device. Yes, it is too basic, but it can solve your issue let it be on your PC or Phone so try restarting.
Method 5: Update Skype
Updating your Skype app can resolve your issue of delay. If the person on the other side of the call is using the latest version of the app and you are using an old version, then you may face delay issues because of compatibility issues. To resolve it, update your app to the latest version.
Method 6: Check your device compatibility
Your device must meet the requirements of the app to run and function properly. We are mentioning all the platforms with their requirements to run the Skype app.
Android Devices – Android version 4.0.4 or Higher and 32 MB of free storage.
iOS Devices – iOS 10 or higher version
Windows Devices – Windows 10 (Updated version 1709 or higher), 1 GHz processor or bigger, 512 MB RAM or higher, DirectX version 9.0 or higher.
Mac devices – Mac OS X 10.10 or higher, 1GHz Intel processor or higher and 1GB RAM or higher plus the latest version of QuickTime.
Web browsers – any browser with the latest version. Google Chrome and Microsoft edge are suggested.
Make sure you meet these requirements to run Skype smoothly without any kind of issues. If you are running on an older version of your operating systems, then do update it with the latest one.
Conclusion
To sum up, you can try all the above-mentioned methods to solve your Audio delay or video sync issues. Always make sure that your app and OS are up to date to avoid any issues. You can also contact Skype customer care if the issue remains the same after trying all methods.