If the Skype Translator feature isn't working on your smartphone or PC, then here are a few fixes to try out. Although we are seeing quite a few new players popping up in the video calling segments, Skype has still managed to create a stronghold in this domain. You have Zoom, Houseparty, Duo, Hangouts Meet, and well, even WhatsApp has now expanded its video call to 8 members from the current four. But for professional video calls, well, we guess Skype is here to stay.
There are tons of features incorporated in this app that makes it among the best ones. However, one of its most handy features, the Skype Translator, is facing a lot of flak as of late. This is because it is just not working as expected. Unfortunately, the said error is happening for both, smartphone as well as PC users. So if you are also facing this issue, then here are some of the methods to fix this Skype Translator problem.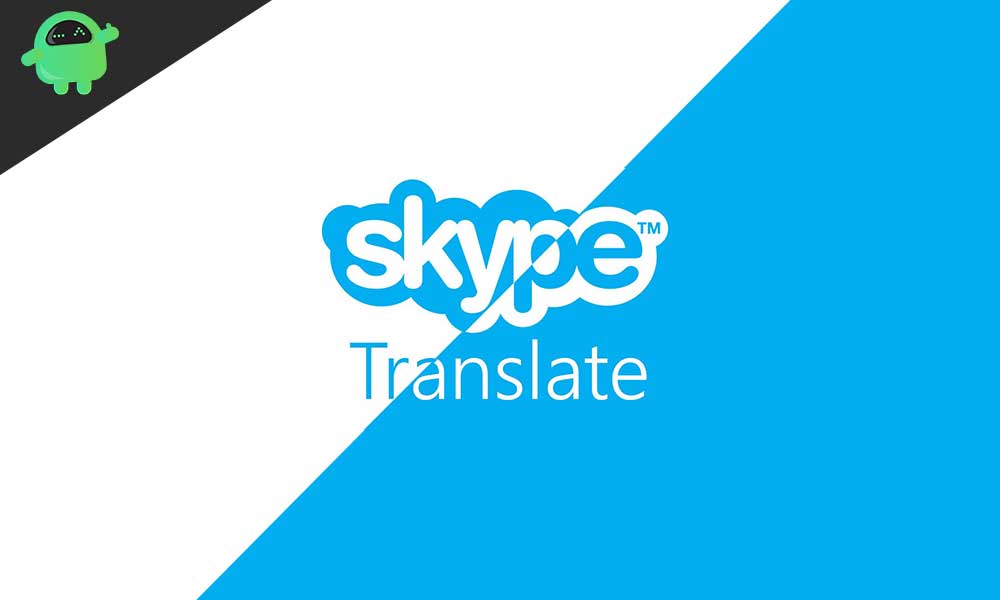 Fix Skype Translator Not Working on Smartphone and PC
If you are carrying out a video call with people across different nations or languages, then Skype's translator comes in handy. It will automatically translate all your calls and messages to your preferred language. However, all this sounds good only if it works as intended.
In recent times, we can't say the same as this feature is frequently crashing and not working for a lot of users. If you are also facing this Skype Translator issue, then try out the following fixes given below. Instructions are given for smartphones as well as PC.
Fix 1: Resend Translator Request
The first fix involves the resending of the translator request on your platform. Follow the steps to do so on your PC followed by smartphone.
On PC
Launch the Skype app on your PC.
Right-click on the conversation that needs to be translated and select the View Profile option.
Now scroll to the bottom and click on the Send Translation Request option.

You should now see the Translator Request sent the message. That's it. Now use the Skype Translator feature and see if the issue has been fixed or not.
On Android/iOS
Open the Skype app on your device.
Long press the conversation that you want to translate and select the View Profile option.
Next, scroll to the bottom of the Profile page and tap on the 'Send translation request' option.

On doing so you should now see the Translation Request Sent message.
Just above that, there's also a Translation Settings option. You could tweak a setting or two from there if you wish.
Once that is done, try using the Skype Translator feature, the issue should be fixed, if not follow the next method given below.
Fix 2: Reset/Repair Skype
Repairing Skype using the built-in Windows tools could fix the issue. Or you could also try resetting it and bringing it back to the default state. Here is how it could be done on your PC as well as the smartphone.
On PC
Open the Settings menu from the Start menu.
Select Apps and you will then be taken to the Apps and Features section.
Scroll to Skype and click on the Advanced option.

Then head over to the Repair option and click on it. Wait for a few minutes for the process to complete. Once that's done open Skype and see if the error has been fixed. If not, then try resetting it.

To reset, go to Apps and Feature > Skype > Advanced > Reset. Now try accessing the Skype Translator feature and check whether the error has been fixed or not.
On Android
Although there isn't any direct option or resetting the app, but clearing the data will do the same thing. So to do so, follow the below steps:
Head over to the Settings page on your device.
Then navigate to Apps and Notifications and tap on App Info.
Scroll to Skype and tap on the Storage & cache option.

Within that, tap on Clear Data (or Clear Storage).
Once that is done, relaunch Skype and see if the Translator error has been fixed. If not, there is one more thing you could try out.
Fix 3: Update The App
If none of the above methods didn't work out in your favor, then try to update the app to the latest version. The reason we are saying this is a new version of any app not only adds new features but also fixes many bugs and issues, along with bringing stability to the app. So go ahead, download and install the latest version of the app for your device from the below links:
Conclusion
With that, we hope that you have successfully fixed the Skype Translator issues. We shared three different types of fixes, any one of the three should do the job. On that note, do keep us informed regarding which one did the trick for you. However, if none of the above managed to rectify your issues, then you should drop in feedback to the Skype support team.
To do so, head over to your smartphone, launch the app and tap on your profile picture. Then go to Settings > Help and Feedback > Give Feedback. Enter your concern and hit Send. On the other hand, if you are on a PC, go to Chats, tap on the hamburger menu, and select Help and Feedback. Then Select Send Feedback, write in your queries there, and click on Send. And while you will be waiting for a reply from their end, do check out our iPhone Tips and Tricks, PC tips and tricks, and Android Tips and Trick.