First released on October 25, 1983, Microsoft Word is a word processor application developed by Microsoft. Word is an application from Office Suite, available as a default word processor software for Windows. The application can be used for Word viewing, Word editing, or Word Formatting. Word can import and export the DOC, DOT, WBK, DOCX, DOCM, DOTX, DOTM, and DOCM file formats. Moreover, you can also import some common files like raw.TXT, etc. Even more, you get templates to set the layout instantly. You can add JPG, PNG, GIF, and SVG image format to your Word document. If you want to add style and specifically modify the color, fonts, and size of the text, then you can by using the WordArt feature. It also enables you to apply shadow, glow, underline, and more to your text.
There is also a lightweight version of Word available on Web, which has all the necessary features. However, the applications advanced features like AutoSummarize, which highlights the valuable passage on your documents. Word also includes Macros features, which you can use for programming certain document-related tasks for your Word. Bullet lists and Numbering lists are also available. However, users often face problem in doing a simple task like changing capitalization or case of text to the small letter case. Therefore, we will be mentioning a few steps in MS Word to change the Capitalization or a case of the letter to the small letters.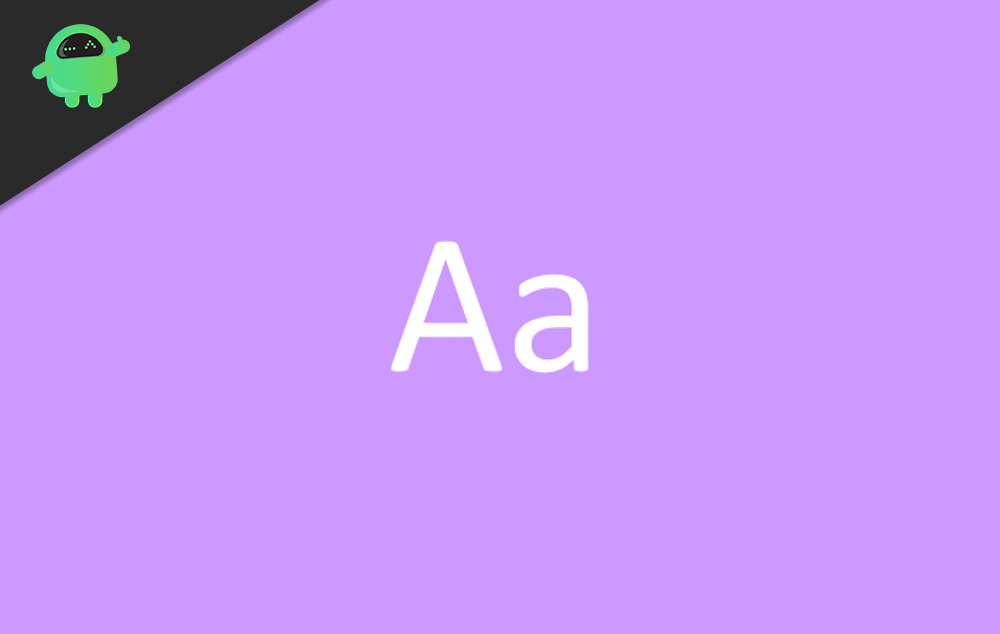 Change the Capitalization or Case of Text to Small in Microsoft Word
Step 1) Firstly, launch application MS Word then open the document by clicking on the File on the menu bar and Open. However, you can directly open the MS Word document by double-clicking on it.
Step 2) Select the text via left-click while dragging the mouse. You can also press Ctrl + A if you want to change all your document text. If you want to format a selected area, then use the mouse.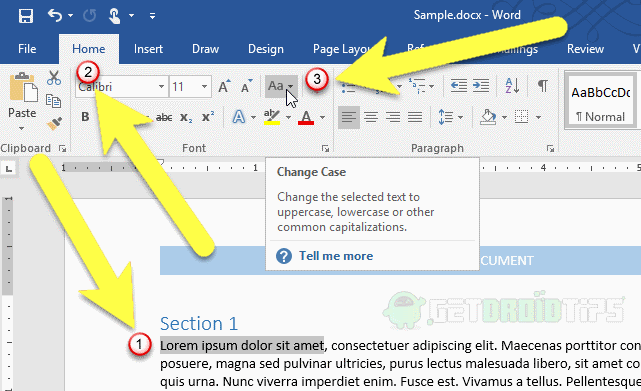 Step 3) Click on the Home tab and click on the Change Case button. Now you will have to select your desired capitalization from the drop-down menu.
If you want to Capitalize all the first word in a sentence the select the Sentence case option, if you want to make every letter a small case, then select the lowercase option and to make every letter uppercase select the UPPERCASE option. You can also Capitalize the first letter of each word by selecting the Capitalize Each Word option. However, if you also wish to make all the first letters of every word lower case and rest to uppercase, then you can access via tOGGLE cASE option.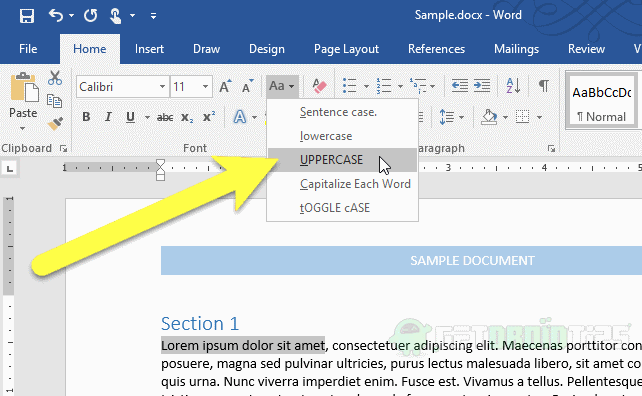 You can also use keyboard shortcuts to change letter case, press Alt + H to be on Home tab. Then you can select the passage and start changing the cases. But firstly, click on 7 on your keyboard, then change the case by pressing S for sentence case, l for lower case, U for Uppercase, c for capitalize each word and t for toggle case.