Twitch is a popular live-streaming platform where users can broadcast themselves playing video games or performing other activities in front of a camera. Since its acquisition by Amazon in 2014 for $970 million, Twitch has expanded beyond its gaming origins and now includes content such as cooking, art, gambling, and vlogging.
Despite Twitch's efforts to prevent user issues, users still encounter some problems. Some Xbox console users are experiencing an error where Twitch shows no sound or video. Twitch is aware of this issue and is working on a solution to ensure users are not inconvenienced.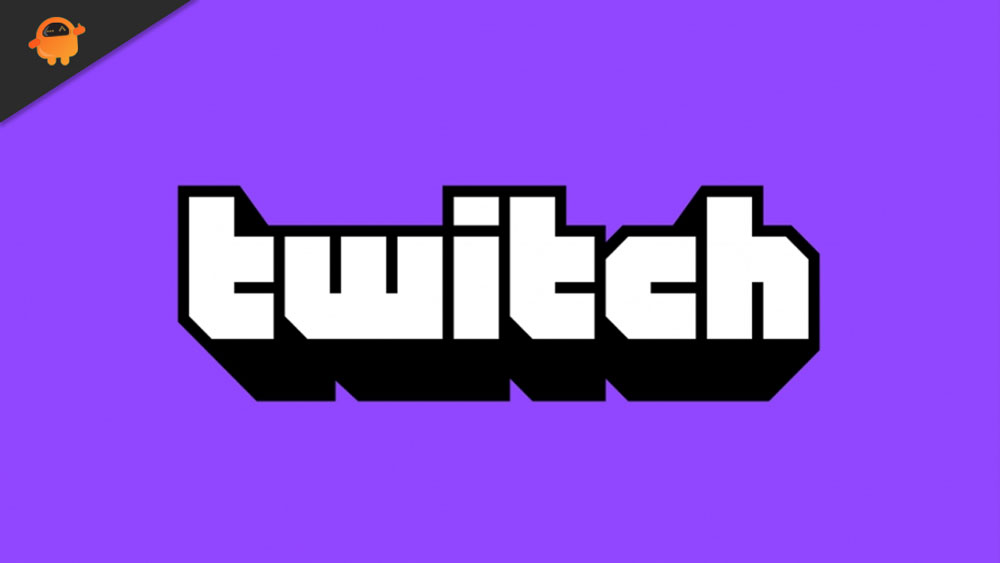 Reason Why Twitch Xbox No Sound or Video
There can be several reasons why you might be experiencing no sound or video issues on Twitch while using it on your Xbox. Here are some potential causes:
Incorrect Xbox console settings: If your Xbox console settings are not set up correctly, you may experience no sound or video issues on Twitch. Ensure that your audio and video settings, including the HDMI audio settings, are configured correctly.
Glitches or bugs in the Twitch app: Twitch is not immune to glitches and bugs, which can cause no sound or video issues on Xbox. Try restarting the app, clearing the cache, or reinstalling the app.
Outdated Twitch app: If you're using an outdated version of the Twitch app, you may encounter issues with sound and video. Make sure you have the latest version of the app installed on your Xbox console.
Slow or unstable internet connection: A slow or unstable internet connection can cause buffering or no sound or video issues on Twitch. Check your internet connection and reset your router if necessary.
Network congestion: Network congestion can also affect the quality of the Twitch stream, causing no sound or video issues on Xbox. Try streaming at a different time when the network is less congested.
How To Fix Twitch Xbox No Sound or Video
It is very rare when we see this type of error with our Twitch app on Xbox, but even if you are facing the no sound or video issue, make sure to perform the tricks that we have mentioned below.
Fix 1: Restart Twitch
The reason behind any app, whether it is Twitch or some other app, started showing this type of issue is the temporarily stored cache file, which may be stored on your device over time. Therefore, in order to remove those cache files, the best option is to restart the application.
This is because by restarting your application, your device completely closes that app and gives it a new start. So, you must try restarting your Twitch application on your Xbox console and check if the no audio/video issue gets resolved or not.
Fix 2: Reboot Your Xbox
Rebooting your Xbox console makes sure that the device keeps it functioning smoothly and can often improve performance. Meanwhile, if you've been having problems, restarting your device is the right choice as it flushes the RAM and deletes temporary files are just a few things that can help. Therefore, it is a very necessary step in order to fix the no sound or video error. So, you can use these steps to reboot your Xbox console:
First of all, press the

Xbox

button using your Xbox controller.

After that, you require to select

the

Profile & System

.

Now, navigate to the

Settings

and hit the

General

option.

Then, select the

Power Mode & Startup

.

Finally, hit the

Restart Now

button followed by

Ok

.
Fix 3: Check The HDMI Cable
Most of the time, a faulty or loosely connected HDMI cable will be the main culprit behind why you are getting this type of issue. Therefore, it is suggested to check if the HDMI cable you are using is properly connected from both ends.
Also, investigate your cable thoroughly to check if there is any cut or damage occurring on your cable. However, if you find any damage, make sure to replace it with the new one to fix the issue.
Fix 4: Make Sure Your Internet is Working
Poor internet connectivity might be the reason why you are getting this no sound or video error. Therefore, you must have to make sure that your router/modem is working properly. To do this, you must hover to the Ookla Speed tester website and test your router connectivity speed. After that, if needed, then power cycle your router (only if the speed is not as good as you think) using these steps:
Initially, turn off the power button and plug out all the cables connected to your router/modem.

Then, simply wait for 1-2 minutes and plug in the cable. After that, turn on the power button.
Fix 5: Update Your Twitch App
An older version of the Twitch application may sometimes come up as the main reason you are getting this issue. So, you must have to make sure that your Twitch app is updated, and to ensure that thing; you can use the steps mentioned below:
First of all, press the

Xbox

button to open the guide. After that, simply select

My games & apps

and click on the

See all

.

That's it. Now, from the list, select the Twitch app and check if it is updated or not.
Fix 6: Check if Your Xbox OS is Updated
Did you check if your Xbox is running on the latest OS patch update that is available for it? Yeah! I know it sounds weird, but it's true that you may face this issue due to an outdated OS version. Therefore, it is very vital to regularly check for system update or simply set it to automation mode using the steps given below:
Initially, press the Xbox button to open the guide.

Then, navigate to the

Profile & system

and tap on the Settings.

After that, tap on the

System

followed by the

Updates

.

Finally, select the option that says

Keep my console up to date

to update your console automatically.
Fix 7: Reinstall The App
In a very unfortunate situation, if none of the earlier mentioned methods has helped you to resolve the no sound or video error, then reinstalling the app again on your device will be the right option for you.
So, without panicking, you must try reinstalling the app again on your Xbox console, but before that, don't forget to uninstall or delete the existing one.
However, there are many incidents where users claim that after reinstalling the Twitch app, this particular issue automatically gets resolved. So, try it and let us know if it helps.
Fix 8: Reach To Help Desk
As Twitch is a very well-known and premium category platform; therefore, it has a dedicated team for customer support.
So, if you are still stuck with the same error, make sure to reach out to the Twitch help desk and ask them to resolve this no sound or video error for you. Well, depending upon how you explain the error, you may get a reply from the official within 24 hours.
Also Read: Fix: PS5 Twitch Crashing or Not Working Issue
Wrap Up
So, that's all about fixing the Twitch Xbox with no sound or video error. We hope that this troubleshooting article has helped you fix this problem on your Xbox console. However, if you still have any doubts or queries in your mind, comment below and let us know.