Hogwarts Legacy is an immersive open-world fantasy action RPG by Avalanche Software and Warner Bros. Games that has been released recently in 2023. Players can take control of the action and can be the center of attraction in the wizarding world. Although the title has received reviews positively, some unfortunate Hogwarts Legacy players are encountering the Twitch Drops Not Working issue which might become frustrating a lot.
Avalanche Software did announce that there are four in-game items that will be available to the players who'll gonna watch certain Twitch streams about the Hogwarts Legacy game. It's quite unfortunate that some players are unable to get Twitch drops (items) that aren't working for them. Now, if you're also one of the victims to encounter such an issue then don't worry. Here we've shared a couple of possible workarounds for you that should come in handy a lot.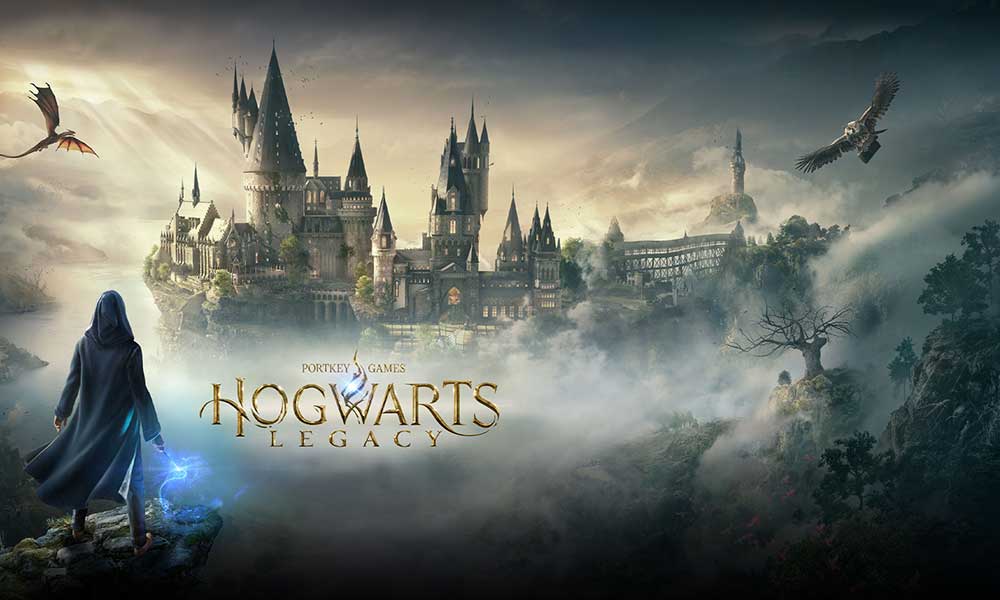 Why Twitch Drops Aren't Working?
We should mention that Twitch drops can be easily acquired by watching specific live streams on Twitch that should include the 'Drops Enabled' tag. You'll have to watch the Twitch stream for around 2 hours or more to receive all rewards. After achieving the 30-minute mark, players are reporting that drops aren't working. So, there might be a couple of possible reasons that apply to you.
The chances are high that somehow your twitch account and the WB Games Account aren't connected properly which might trigger multiple issues whatsoever. So, if in case, the Twitch account isn't linked then you won't be able to receive your Twitch drops. Whereas an outdated game patch version, issues with the installed game files, etc can also trouble you a lot.
How to Fix Hogwarts Legacy Twitch Drops Not Working
As you're now aware of the reasons, you should follow the troubleshooting methods below to resolve such an issue. So, without further ado, let's jump into it.
1. Link Twitch and WB Games Account
First of all, you should try linking your Twitch account and Warner Bros. Games account to ensure there is no issue with the syncing. If the accounts aren't linked properly, you won't be able to get Twitch drops. To do so:
Create a Warner Bros. Games Account and connect it to your Twitch account.
Now, start watching Hogwarts Legacy Twitch streams for a couple of hours to become eligible for a reward.
Then you'll need to claim it via your Twitch inventory.
Make sure to redeem it from the Hogwarts Legacy Twitch Drops page.
Finally, load up your game and claim your reward.
2. Update Hogwarts Legacy
We'll recommend you check for the game update manually by following the steps below. It looks like an outdated game version can trigger several issues with the game launching or getting rewards or claiming Twitch drops, connectivity issues, etc.
Open the Steam client > Go to Library.
Click on Hogwarts Legacy from the list of installed games.
If there is an update available, click on Update.
Wait for a while to complete the update process.
Once done, reboot the PC to apply changes.
3. Verify and Repair Game Files
Sometimes issues with the installed game files on the PC might occur in several conflicts. It's recommended to verify and repair the game files by following the steps below.
Open the Steam client > Click on Library.
Right-click on Hogwarts Legacy from the list of installed games.
Click on Properties > Go to the Local Files tab.
Click on Verify Integrity of Game Files.
Wait for some time to complete the repair.
Once done, you can reboot the PC to apply changes.
4. Contact Portkey Games Support
If none of the methods worked for you then make sure to contact Portkey Games Support to get assistance on the issue. Make sure to create a support ticket for the same to help developers to investigate the issue.
That's it, guys. We assume this guide was helpful to you. For further queries, you can comment below.