The Mi Box 4k was announced on May 8 this year. Along with other new gadgets from Mi, like the Mi 10 5G. The device is available for purchase from 10th May (12noon) through Flipkart, Mi stores, for a price of INR 3,499. To recall, the Mi TV 4k is an HDR-capable Android TV box that can turn any TV into a smart TV. When comparing with other comparative offerings in this price segment, the Mi Box has a lot more features to offer. So, let's see a quick review of the specifications and features of the Mi Box.
The Box runs on stock Android 9 Pie OS. Hence a high performing Quad-core CPU along with Mali -450 GPU powers the Box to ensure the smooth operation. Also, the Box is available with 2GB of DDR3 RAM along with 8GB of onboard storage. The device is capable of 4K resolution supporting HDR10 content. So you can play higher and crisp videos from streaming services such as Netflix and Amazon Prime. For connectivity, the Box features Wifi and Bluetooth 4.2. For I/O, the Box features 3.5mm digital out for connecting audio systems. The device supports Dolby audio for an immersive experience. Also, it has a USB 2.0 port for connecting Flash drives and other peripherals such ad a mouse or a keyboard. Most importantly, it features an HDMI port for connecting to TV.
The Mi Box comes with Chrome cast ultra. So, using it, you can cast 4K content from your Chromecast compatible devices such as Laptop or your Phone. Also, you can use Google Assistant on your TV using a dedicated Google Assistant button on the Bluetooth Remote. The Box is Google certified, and also Netflix can be accessed without any issues. Since the Box runs on stock Android, it supports Google play store. From where you can get thousands of apps and games.
How to set up the new Mi Box 4k and start using it?
So, if you've bought the device and wondering how to setup? Don't worry, and we have got your covered. Follow the steps exactly you will be good to go in no time. The setup is simple and straight forward.
Setting up with TV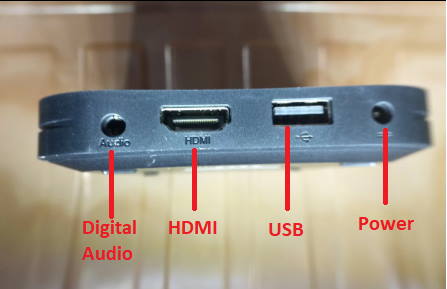 Your Mi Box features an HDMI port, which we will be using to connect to the TV. Connect one end of the cable to the Box and another end to the TV. Also, for powering the device, we have a power adapter, which will be connected to the power port of the Box.
After connecting, turn your TV on and set the source to HDMI and turn on your Mi Box. Now you can see the Box booting up with the Mi logo. Now you can use a 3.5mm audio cable to connect to your sound system, and else you can use the TV's speaker.
Setting Up Mi Box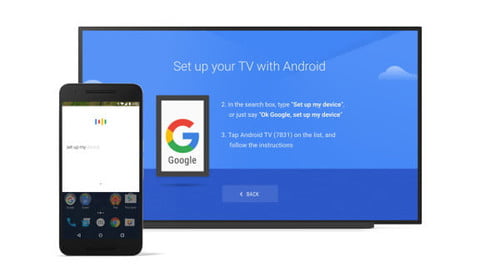 Now that we have visuals, its time to set up the Mi Box. First, pair the Bluetooth remote with your TV. Hold two buttons, Home and menu when near the TV (20cm), the TV will ask you to do first when turning on. Now you have to select your preferred language. Then You will be asked to set up your TV with your Android phone. Usually, it is the easiest way to set up the TV.
Also read: How to Convert Old TV into a Smart TV using Xiaomi's Mi Box 4K
To do so, first, make sure your device and TV are connected to the same network. Now open the Google app in your android phone and type or say "set up my device." Now select your TV from the list and follow the instructions until you find a code.
Make sure it is the code displayed on your TV. Once done, your device will be set up from your Google account, just follow the instructions on your TV screen.
Updating and Getting apps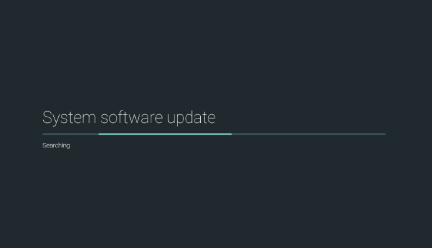 Once you have done setting up everything, it will show you a quick start guide. Complete it will take you to the home screen. If your device has updates to download, a notification will be shown on the screen, click on it using your remote and let it download the update and install. Wait for it to finish. The update brings new features and bugfixes. Hence it is highly recommended to update your Mi Box before using it. The update will take some to download, depending on the size and your internet speed.
Now after update, fire up Play store and download updates for pre-installed apps. The Box comes with Netflix, amazon prime, and youtube pre-installed. Now after updating them, you can also add new apps from the store itself.
Content searching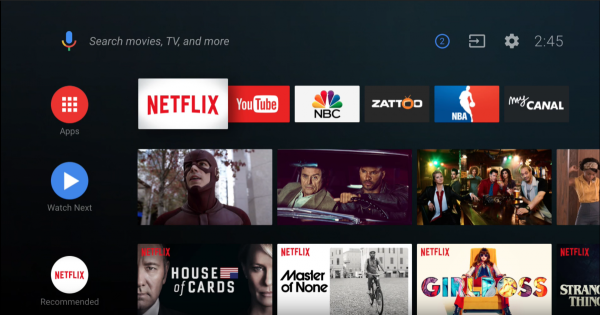 Now that we have set it up with our TV, now the only thing remaining is to use it. For searching content, you can use the Google assistant from your remote. Press the assistant button and say the content you want to play. Also, you can use the remote to control your smart home devices using the assistant.
For playing games and browsing the web, you can use a wireless or wired keyboard and mouse for a better experience. For playing games, you can use a Bluetooth controller with the Box.
Conclusion
So to conclude, these were the steps to set up and use your new Mi Box with your TV. Setting up will not take much of your time. So, I hope you have set it up properly. Sit back and enjoy your content without any hassles. Playing content on 4k quality will cost you more data traffic. So make sure that you have a fast and reliable internet connection for seamless playback.