Nintendo Switch is gaining popularity among youngsters these days due to the increasing craze of video games. It is famous because of the spontaneous interface as well as the effortless usability. But, the only issue about which people complain is that it offers ease in accessing inappropriate content too.
Majorly, children and youngsters access unsuitable content with the use of YouTube. It is the reason people madly want to know the ways with which they can block YouTube on Nintendo Switch. In case you are also one of such people who want to block YouTube, then you must know that it is not possible. Therefore, we have compiled a few alternatives for you that can be beneficial for you. Scroll down to go through those alternative options.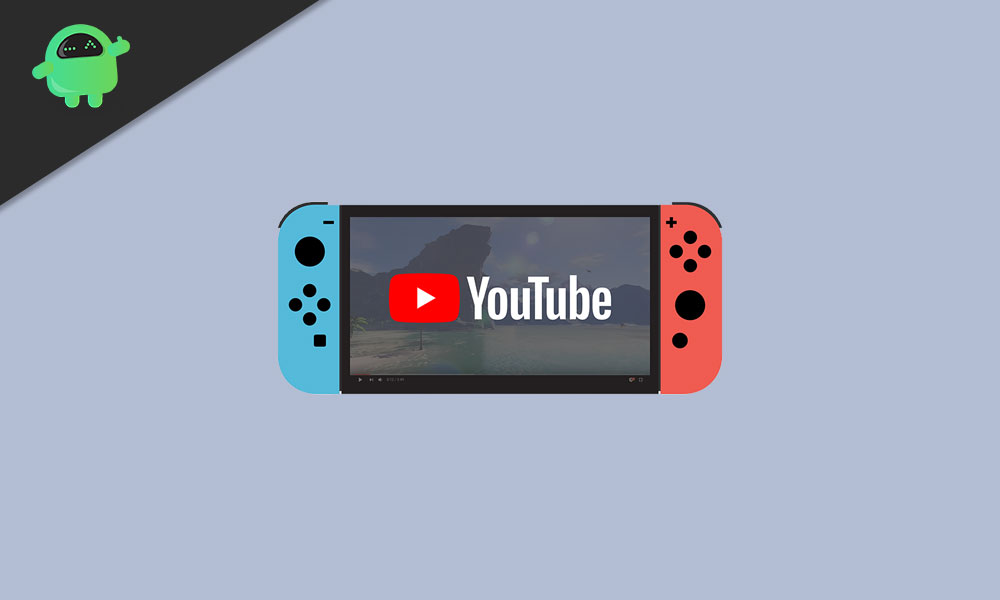 Restrict YouTube content
If you cannot ban YouTube it does not mean that you cannot restrict the content too. You always have the option to limit the ill-suited and mature content to save your children from something inappropriate.
It does not mean that you will get the most accurate and apt service by restricting content, but you can skip some improper content for sure. You also need to understand that every parent has a different view on kid-friendly content.
But, you can always go for this option unless you find a way to block YouTube completely on Nintendo Switch.
Procedure: Restricting YouTube content is not a hard job to do, but, you merely need to go through the following steps.
Open the Menu section of your Nintendo Switch and then access the YouTube application. (Highlight the application and then press A key)
At the bottom of the application menu, you need to select the Settings
Then, you will see a new list on the right side from which you need to choose Restricted Mode. Then highlight the option and then press the Right Arrow tab here.
Choose the option saying "On" and then tap on the A key here from the controller.
With this, you will be able to restrict most of the content, specifically the mature content of the application certainly.
Parental Controls Settings
Using Parental Controls is not as easy as restricting YouTube content but is a good option surely. With this, your children will not accidentally download mature games and spend money on appearing ads without permission.
The morality part that you can do is restrict the time your kids spend on playing video games or surfing online applications including YouTube too.
Procedure: You can go with the following steps for the activation of parental control settings.
Go to "System Settings" from the home display of your Nintendo Switch.
In the list of settings, you need to tap on "Parental Controls".
Then, you need to close all the active applications and move forward for the manual configuration of parental controls.
Abide by the on-screen prompts to configure your parental control settings successfully. With this, the device will open the "Configure Parental Controls" window.
Note: You will get an alert saying that there are a few features, that you will not be able to access without the Parental Control app. You can get this application both in Play Store (Android) or AppStore (iOS), therefore, you need not worry.
5. Now, confirm that you have already installed the application.
6. Select the option "Enter Registration Code".
7. Enter the registration code that you will get on the screen of your smartphone.
8. Choose the "Register" option.
With this, you will enable the Parental Control Settings on your Switch.
Another tip: Set a Time Limit for apps usage
Limiting the playtime of your kids is an important feature of the Parental Controls application. In short, if you cannot block YouTube, you can limit the access certainly by these few steps.
Access the Parental Controls app.
Select option saying "Select Play Time."
Choose the desired playtime for your kid.
With this, you will get the option to choose 15 minutes of daily use to unlimited as per your choice. Also, you can stop access to various other features with the assistance of the same window.
If you want to stop your child from sharing images and videos via social networking, then the Parents Control application offers this utility too. Also, you can limit the communication of your kid with others.
Is it possible to use YouTube Kids on the switch?
Recently, YouTube launched a kid-friendly application for children so that they can enjoy safe online content. This application restricts a plethora of aspects completely to let the children access appropriate content merely. But, it is sad to know that it is not available for Nintendo Switch.
With all the restrictions and alternative methods to limit the usage of inappropriate content, your kids can still access a lot. Therefore, you must pay a keen eye to the online activity of your kids. These alternative methods can surely lend you a hand in some controls but not all the controls.
Until there is not an option available to block YouTube from the switch, you need to be aware of the things that your kid is watching. All in all, you cannot leave the whole matter on a few restrictions. However, you need to be an intelligent parent when it comes to limiting the unwanted access of content for your kids. If you have any queries or feedback, please write down the comment in the below comment box.