Nintendo Switch gives the majority of game management options right in the settings menu. However, if players wish to delete their Fortnite account using Nintendo Switch permanently, then a few extra sets need to be addressed. The process is not severely complex; here is how you can do it in a snap.
To play multiple online players games, such as Fortnite, you must create your own ID or account. Since all the game data will be associated with this account, it will be easy for you to log in again and resume the game with your collective items or purchases. But these game accounts are often joined with your email account so you might receive spammy emails from them.
For some players, making a second ID requires them to delete the first one. Most Nintendo Switch players often tend to make a dummy ID first to test play the game and then make a real ID to play the same for real. But deleting the Fortnite account on Nintendo Switch permanently is not documented enough. So today, I have a step-by-step guide you can follow if you wish to terminate your Fortnite account permanently.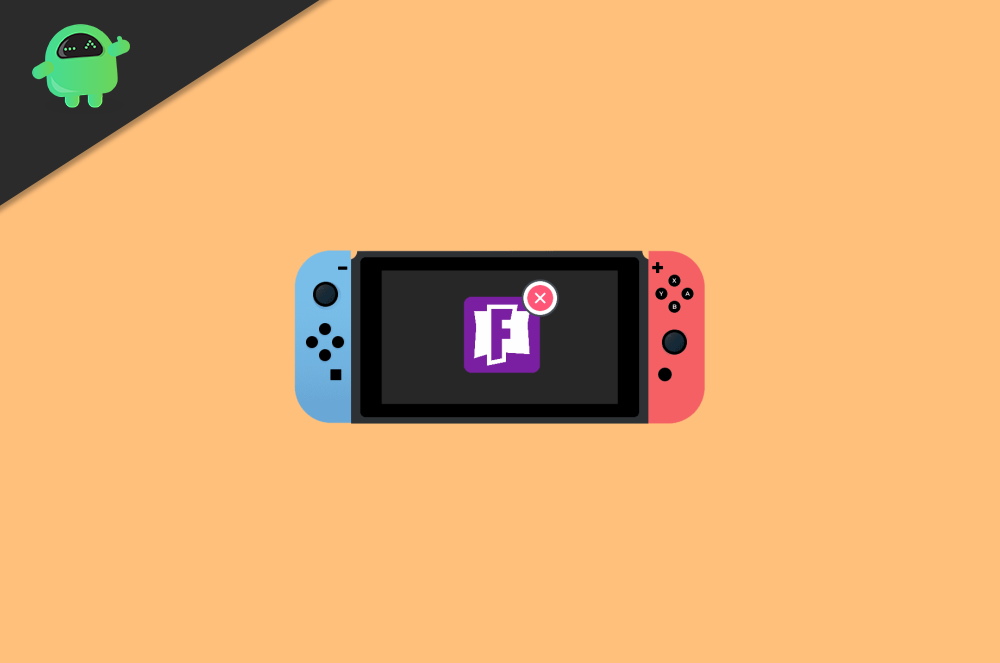 How to Delete Fortnite Account On Nintendo Switch Permanently? (Update)
Nintendo Switch is on common gaming console loved by the masses and the new gaming community, with its easy-to-use navigation, it's amazing to play games and scroll around to tweak settings. However deleting the game ID of a game account is not easy as for it to happen, all games must have an account page which Fortnite doesn't have. But do not worry, as down below are a few methods that you can use to delete the Fortnite account on the Nintendo Switch forever or permanently.
Method 1: Unlinking Fortnite from Switch
Nintendo Switch can only access Fortnite game servers when you have already linked your account to the game itself. Since Nintendo Switch doesn't have a dedicated game user account, you have to unlink the game itself.
Steps to unlink Fortnite from Nintendo Switch:
Open the Epic Games website and log in with your credentials.
Go to the Account option from the drop-down menu on the top right corner.
From the left side of the account page, select the "Connected Devices" option.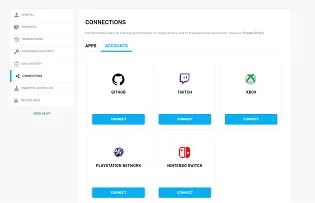 Click on the "Disconnect" below the console you want to unlink.
Method 2: Log in with Ghost Account
You may log into a new account after unlinking your Fortnite account on your Nintendo switch. This new account will be a Ghost account, means a dummy account which you will not use intentionally. The new Ghost account will replace your currently saved account, and the previous account will automatically delete itself.
Steps to log in with a Fortnite ghost account:
Open the Fortnite app on Nintendo Switch.
A popup will appear to log in to your user account.
Enter credentials for your ghost account.
Note: You can create a ghost account if you don't have one. Just tap on "Create new account" on the Fortnite login page.
Method 3: Delete Game user account
All games create their user account on Nintendo games where all the user data about the game is saved. his is particularly effective to store and sync game data to make the game experience amazing for the user. In case you want to delete the Fortnite account on Nintendo Switch, then all you have to do is delete its game account.
Steps to delete the game user account on Nintendo Switch:
Open Nintendo's home screen, and you will see a tiny settings icon (indicated with red); open it.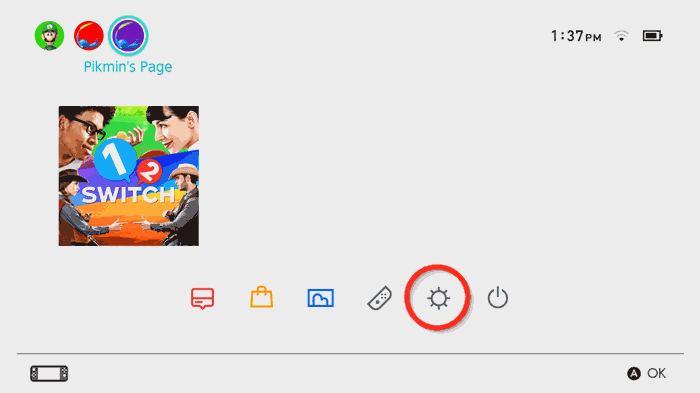 Scroll down and select the "users" tab.
Choose your user account and access its profile settings.
Scroll down and select the "Delete User" option.
Click on delete and confirm the action.
Note: If the account is locked under parental control, it might ask for a password.
Method 4: Delete Epic Games Account
If none of these helps, then you can delete Epic games. Since all the game data for Fortnite is managed by Epic games, deleting the app/service will automatically delete al the user data associated with it. Furthermore, you cannot log in to Fortnite without Epic games.
Note: Epic games also hold user data for other games besides Fortnite. Deleting it will lead to game user data issues and login issues. Only delete this app if you don't want to play Epic games again.
Steps to delete Epic Games Account on Nintendo Switch:
Open the Epicgames website on Nintendo switch and log in to your account.
After login in, go to the general > Delete account option.

Click on a request to delete the account page.
Enter the security code to delete the account.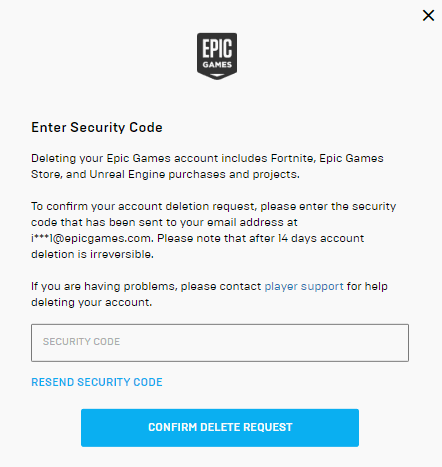 Confirm the delete request.
After deleting the account, all the games associated with EpicGames will automatically be reset, and the user account will be deleted permanently.
Method 5: Device Reset
If none of these methods helps, then you can perform a simple device reset. A device reset will clear the saved game data and account data. So after the device reset, you can use Nintendo Switch as a brand new device.
Note: make sure to back up any important data before resetting your device. After the device reset, all data will be lost.
Steps for Nintendo Switch device reset:
Open Nintendo home screen, you will see a tiny settings icon (indicated with red), open it.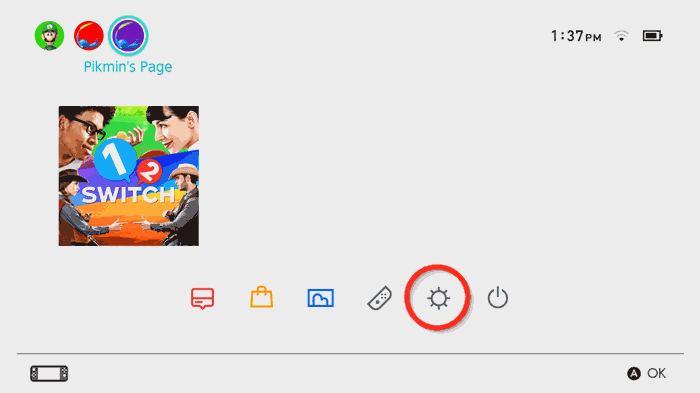 Scroll down and select the "System" tab.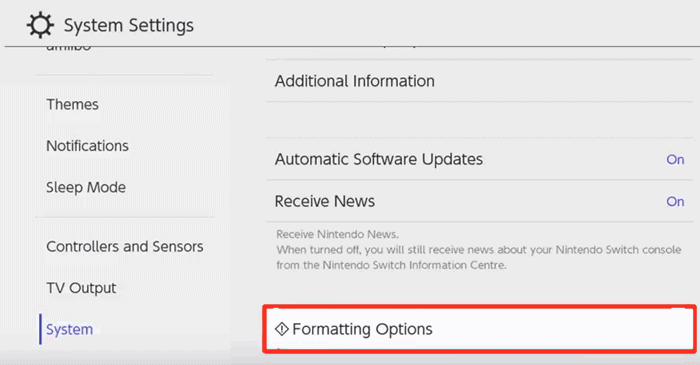 Navigate to the "Formatting Options" tab.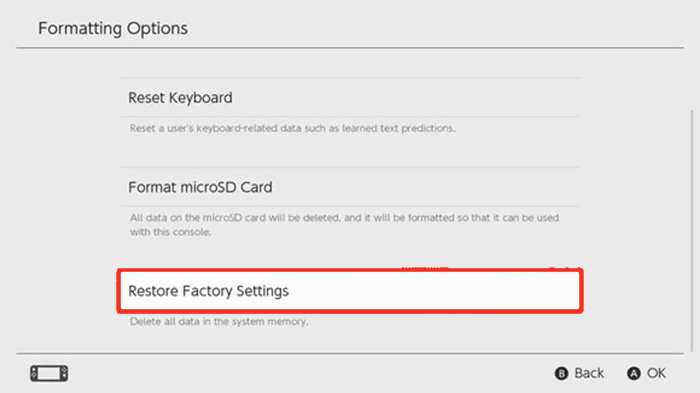 Choose Restore Factory Settings, and then select OK.
Wait for a few minutes to complete the factory reset process. This may take anything between 2-10 minutes.
Conclusion
As you see, deleting your Fortnite account on Nintendo is very easy. But I must mention that if you delete your account permanently, you will lose all your data. This includes your game progress, your collected items, and any there game achievements you right have. Also, all the monetary purchases will not be valid, so you must purchase the games again if they are paid. If you still wish to delete your account, follow the steps above. In case of any troubles, feel free to comment down below as I will be there to help you out.