Most teenagers have access to Nintendo switch for their gaming and entertainment needs. However, with our constantly advancing world, there are other sets of services that are absolutely crucial, such as Netflix. Now Netflix app is not available on Nintendo Switch. However, there are few workarounds you can perform to watch Netflix on your Nintendo Switch.
Nintendo switch is only just only for playing games, as it's a fully functional computer on its own. But due to a lack of supporting apps, accessing many services can be challenging for Nintendo switch users. Now many mainstream services such as Youtube and Hulu are already available, but there is no service for Netflix lovers. While Netflix is one of the best movie and Tv series streaming services, it's funny that why it is already not available on Nintendo Switch.
For Netflix to appear on Nintendo, it is crucial that Netflix developers create a separate app for Switch, as Youtube and Hulu did. But till there, you can follow some workaround methods in order to run Netflix on Nintendo Switch because Netflix is currently not available at Nintendo Switch e-Shop.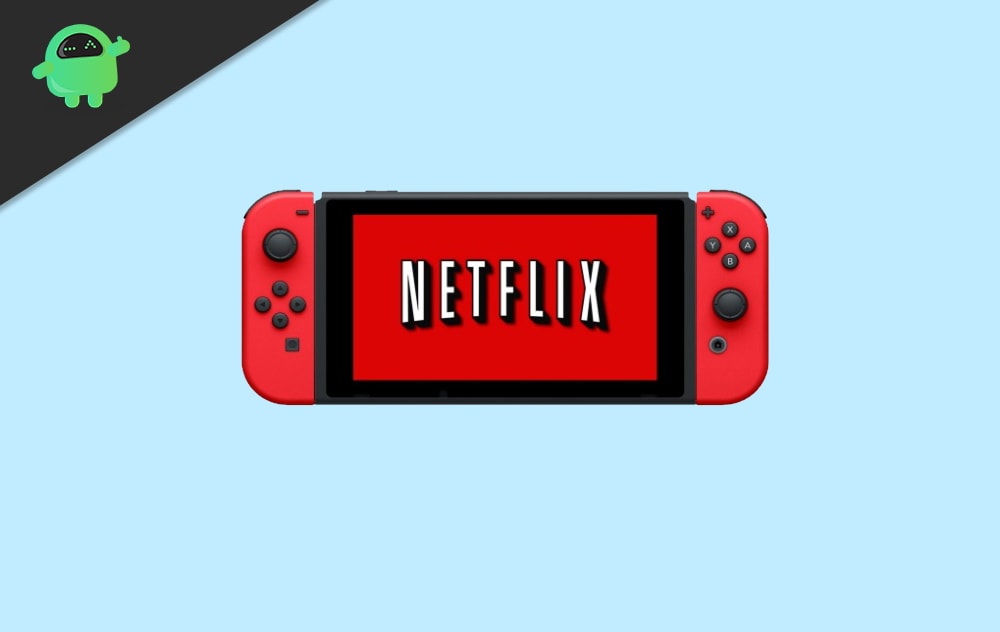 How to watch Netflix on Nintendo Switch
Netflix is not officially available on Nintendo sitch as of now, but there are other workarounds or alternative methods which we will discuss down here.
The main reason why Netflix is not on Nintendo switch is because of DRM license issues which essentially means Nintendo has to pay some fee for every console they sell for the DRM rights. Apparently, Nintendo doesn't wanna invest this amount which means no Netflix for Nintendo switch users. This might change in the future as Netflix is currently working on an app for Nintendo switch users.
Method 1: Use Youtube and Hulu
Netflix is a popular streaming option as it gives you access to many Tv series and Moves according to your preference and taste. However, most of the Movies and services are available on Hulu and Youtube as well. So maybe get a subscription from Hulu instead, as they offer the same services for a similar price bracket.
Step 1: Go to the Nintendo Switch home screen and select the e-shop icon.
Step 2: Select the Menu button from the top right of the touch screen.
Step 3: Select the Search option and type Hulu.
Step 4: Download and install Hulu and get your subscription plan that suits your needs.
Method 2: Install Netflix on Switch TV
This is an experimental method and may or may not work in your scenario. This method is only available for US & Canada users, and if you are not in the US or Canada, then you have to change your DNS server in the settings app.
Open the back cover and connect the USB plug from the Nintendo Switch to AC adapter. Then connect the other end tot he wall outlet. (basically giving Nintendo switch the AC adapter power source)
Connect your switch console with HDMI cable to a TV screen.
Turn on your TV device and setup the HDMI interface.
Launch Nintendo switch with its login credentials.
Go to the home screen and select e-shop
Search for Netflix and click OK.
scroll down to find Netflix app and install it.
Open the Netflix app and log in with your Netflix account.
In case you don't see Netflix app, means you are not operating from the US or Canada region. Either use any VPN service to turn to Canada or US location, to use any DNS services specifically for the US.
Method 3: Install Android Netflix on your Nintendo Switch
If the above two methods don't satisfy your needs, then you can install Android OS on your Nintendo Switch, then you can essentially run any android app, including Netflix. Now Android is a heavier OS, so there might be some technical issues, but as far as XDA forums, the built is pretty stable, and Netflix runs easily as well.
While installing Android on Switch opens up a lot of possibilities, it has its fair share of disadvantages as well. The battery life takes a setback, and other features of the Android such as camera and microphone are not accessible. On top of that, the Joycons don't work properly in all apps as well, which can turn out to be a bit annoying.
Guide to install Android Netflix on Nintendo Switch
Note: the above link will redirect you to the XDA forums page, where you will see all the detailed guides to install Android on your Switch so that you can install the Netflix app and stream without any problem. However, you should take a complete backup of your device and follow each step very carefully given in the guide.
Conclusion
Although installing Netflix on the Nintendo switch is impossible at this moment, but you can alternatively install Android OS and then run Netflix. Also, you can access Netflix from the web service, and there are other streaming services available. I'm sure whatever movie or Tv service you want to watch, it's already available on Youtube or Hulu which you can download easily on Nintendo Switch.