Are you not able to access Nintendo eShop on your Nintendo Switch console? If yes, you are not alone here. You are likely in a region where the Nintendo eShop is unavailable or may have moved to such a location. Thankfully, the restriction is not strictly implemented, and you can bypass it easily using any of the methods mentioned later in this article.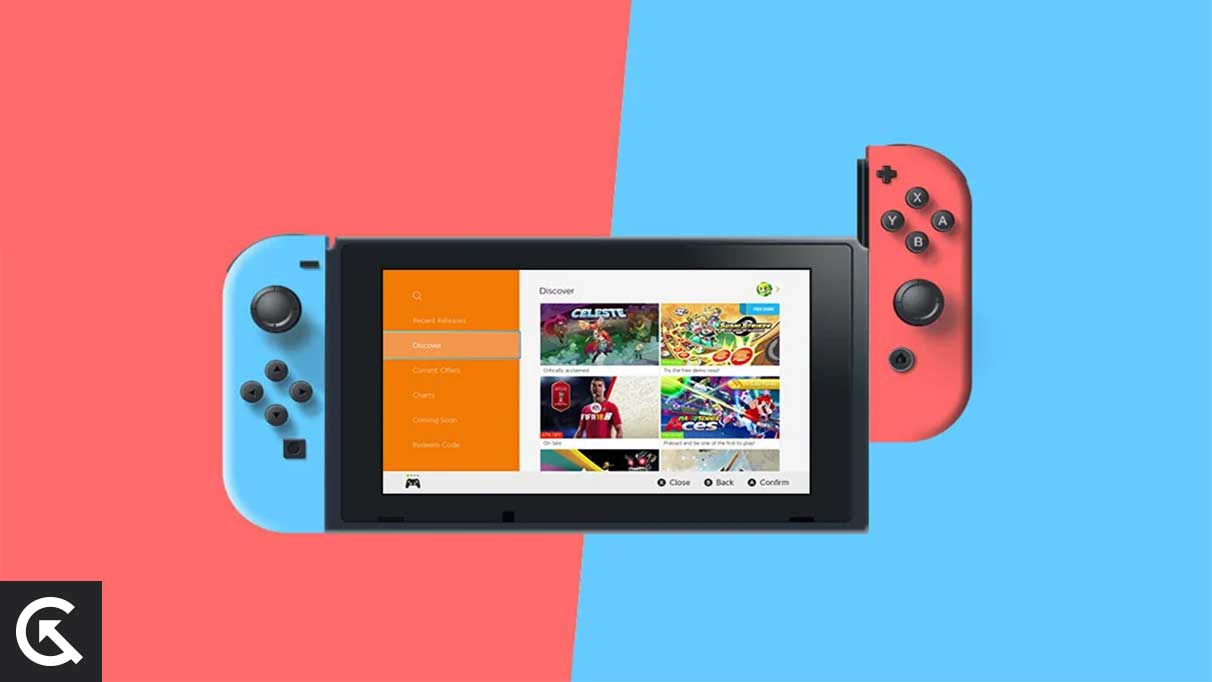 The error message pops up on the Nintendo Switch console with an Error Code: 2813-0998. The error message reads, "Nintendo eShop is not currently available in your country. Thank you for your interest in Nintendo eShop".
Due to licensing issues, Nintendo eShop is not available in all countries. You will get the error message mentioned above if you're located in a restricted region. However, you can bypass it easily by changing the Nintendo Switch console location or using a VPN service. Below we've detailed both methods.
As of writing this post, Nintendo eShop is available in Canada, Chile, Colombia, Mexico, Peru, Brazil, Argentina, and United States. If you try accessing the online store from elsewhere, you'll likely get the same error message. So, to access Nintendo eShop, change the location to any of the supported locations.
How to Fix if Nintendo eShop is Not Available in Your Country
Here are two easy methods to fix the Nintendo eShop is not currently available in your country error. In the first method, we'll change the region of your Nintendo Switch console. If it does not work, move to the next solution, where we'll use a VPN service to bypass the geolocation restriction.
Method 1: Change Device Region in Nintendo Switch
This method should work if you're a US resident and have moved outside to an unsupported region. However, there are a couple of important things you need to keep in mind. You can buy new games using your PayPal account or a credit card issued in the United States. Otherwise, you can only use prepaid cards to pay at Nintendo eShop.
Open Settings on your Nintendo Switch console.
Go to System > Region.
Set The Americas as your current region.
Open Nintendo eShop.
If you've been asked to enter a region, select United States.
Now, go to Location Settings and tap on Change.
Enter a US ZIP code (e.g. 90202).
You should be able to access Nintendo eShop after completing the above steps. If it doesn't work, try the next method.
Method 2: Use a VPN
You can use a VPN (Virtual Private Network) to change your device location. It will change the current IP address to bypass the geo-restrictions implemented by Nintendo Switch. For example, the VPN service will assign a US IP address if you connect to a US location. Hence, you can easily gain access to Nintendo eShop. You can even use a VPN to unblock Netflix content unavailable in your region. Not just it, a VPN service also protects your online identity.
Here are the steps you need to follow:
Download and install a VPN service on your Windows PC, such as Proton VPN (Free & Paid), Surfshark (Paid), NordVPN (Paid), and IPVanish (Paid).
Create an account or log in.
Connect to a US server.
Connect your Nintendo Switch to the VPN.
Try accessing the Nintendo eShop.
We hope this guide was helpful to you in fixing the Nintendo eShop not being available in your country error. Which solution worked out for you? Do let us know in the comment section below.