World of Warcraft: Dragonflight is here to whisk players away on an exciting odyssey through the enigmatic Dragon Isles. Your journey will lead you into the heart of the Zaralek Cavern, where the mysteries of the Black Dragonflight await. Engage in forging new alliances, discovering concealed treasures, and, most importantly, as a stalwart champion of Azeroth, working to prevent the potent power of the crucible from falling into malevolent hands.
Experience thrilling encounters with formidable foes like Kazzara, The Vigilant Steward, Echo of Neltharion, and many more. Boost your class abilities with the unique Crucible armor set. This content update also introduces a novel upgrade system, which replaces existing systems like Valor and Storm Gear.
One of the quests that you will find particularly enthralling in this update is the Sneak and Sniff quest. This article offers a detailed, step-by-step guide to assist you in navigating and completing this quest.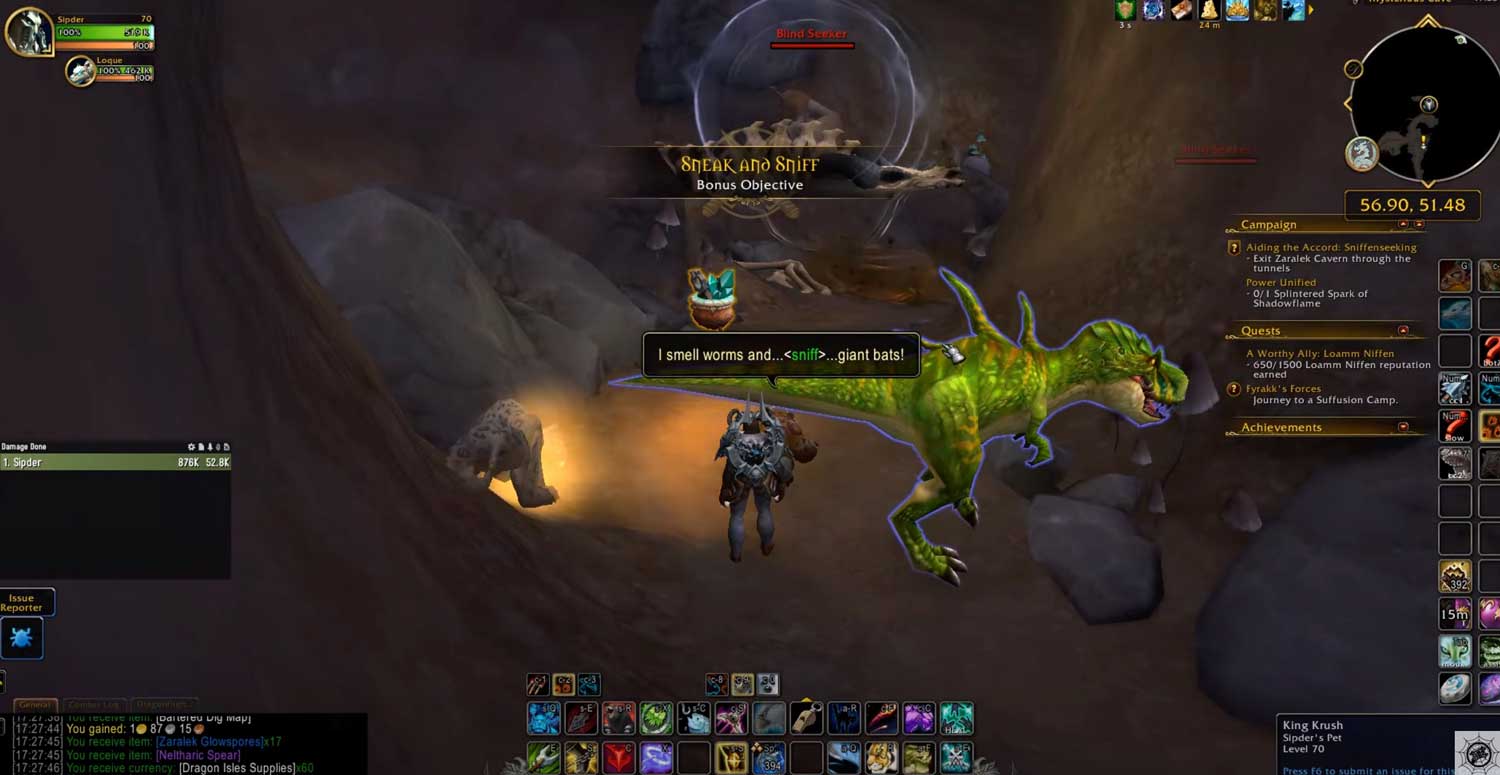 How to Complete Sneak and Sniff Quest in WoW Dragonflight
To accomplish the Sneak and Sniff quest in WoW Dragonflight, your primary objective is to find the Jangly Keys. These keys are located on the ground at the coordinates "/way 55.44 53.52 Jangly Keys". Here are the precise steps to guide you through the quest (do refer to the provided screenshots for visual assistance):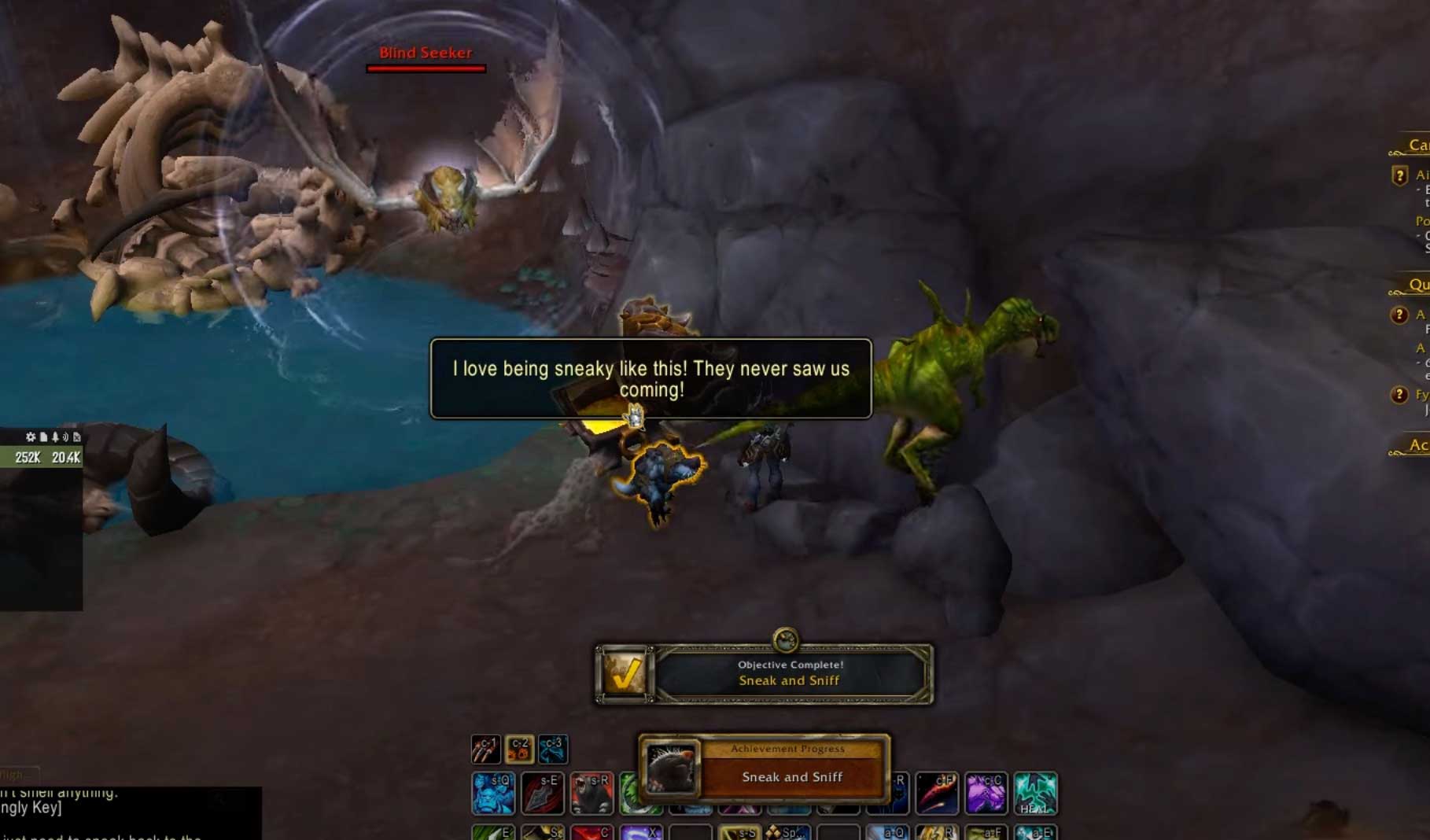 Procure the Jangly Keys from the location "/way 55.44 53.52 Jangly Keys".
Once you have the keys, return to the treasure chest and unlock it.
As soon as you open the chest, your Sneak and Sniff quest will be marked as completed.
Here are some handy tips to ensure a seamless questing experience:
Tip 1: Before attempting to open the chest, make sure to drop the guy, failing which you will receive a notification stating, "You can't do that right now".
Tip 2: While you're on the "Sneak and Sniff" quest, you can obtain "A Glass of Bubbly/ Bubbling Elixir" after performing the "Smell, Dig & Burrow" action.
Armed with this guide, you're ready to conquer the Sneak and Sniff quest in WoW Dragonflight. Best of luck, and enjoy your questing!