Minecraft has added a lot of new things in the 1.16 Nether update. Among all of the exciting things in this latest update, one of them is the Soul Torch. Soul Torch is a new kind of a torch introduced in this new update. It emits lower light as compared to a regular torch. You can use the soul torches to scare away the piglins.
Wondering how to craft a soul torch? This guide will help you with that. You should know that crafting of soul torches is only available in the JAVA edition, pocket edition, Xbox One, PS4, Nintendo Switch, and the Windows 10 edition of Minecraft.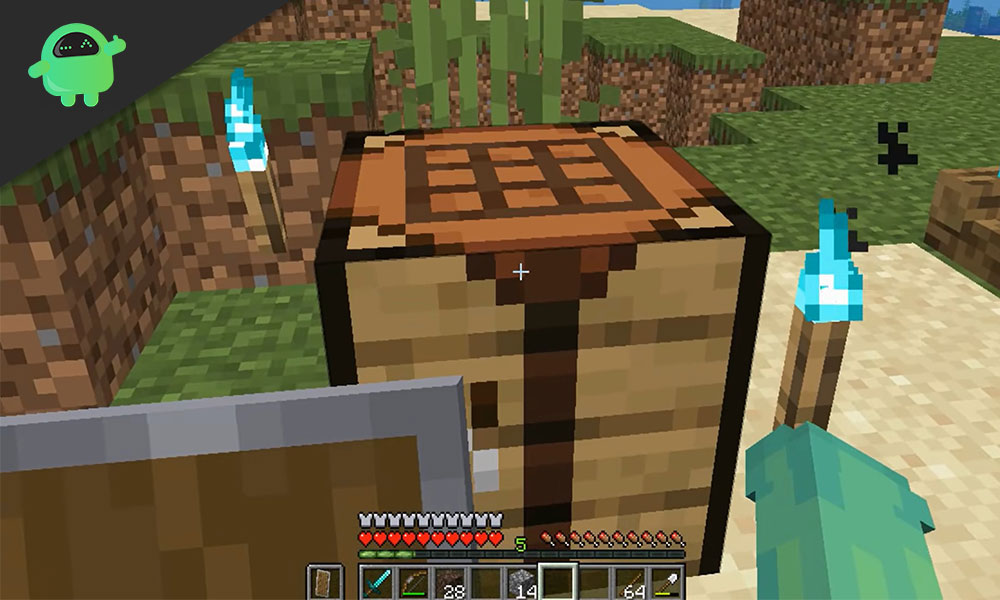 Ingredients for Crafting a Soul Torch
The materials which you will require to create a soul torch are listed below:
A Stick

A Charcoal or a Coal

One Soul Soil or one Soul Sand
Crafting the Soul Torch
Head to your crafting table. You should have a 3 X 3 grid for crafting. Now, you need to put in the ingredients to the crafting table. Position the items in the grid. There can be four patterns that we can use for crafting this soul torch.
Minecraft: Soul Torch patterns
In the first pattern, you will need one coal, one soul soil, and one stick. Place them vertically to each other.
In the second pattern, you will need the same ingredients which you used for the first pattern. Place the coal on top, then the stick, and then the soul sand in the bottom.
For the third pattern, use one soul soil, one stick, and one charcoal. Place them one above the other.
For the fourth pattern, you will need to place one charcoal, one stick, and one soul sand in order.
When you are done with this, you will find four soul torches in the box beside the crafting table.
There you go, you have specially created a soul torch. Keep creating more with your creative skills. We hope this guide helped you in Minecraft. If you liked this, don't forget to check out our other Wallpapers, Windows Guides, Gaming Guides, Social Media, iPhone Tricks, and Android Tricks for more guides. Subscribing to our YouTube Channel will help you win the $150 giveaway contest. If you have any doubts or feedback, comment down below with your name along with the e-mail ID, and we will reply shortly. Happy Gaming.