You can take your TV channels wherever you go with the Spectrum app, available on Spectrum cable. Previously, I had only used the Spectrum app to watch live TV, but the app started having issues recently, and that experience took a hit. Despite having a good internet connection, the app would randomly slow down and start buffering, even though the stream was playing.
Sometimes, the app crashed, and we had to relaunch it. Researching the problems plaguing my Spectrum app online helped me figure out how to fix them, especially when the Spectrum app is not working with Chromecast and Airplay. So, with just a few minutes to read this article, you will be able to resolve this problem. Therefore, let's get started with the guide.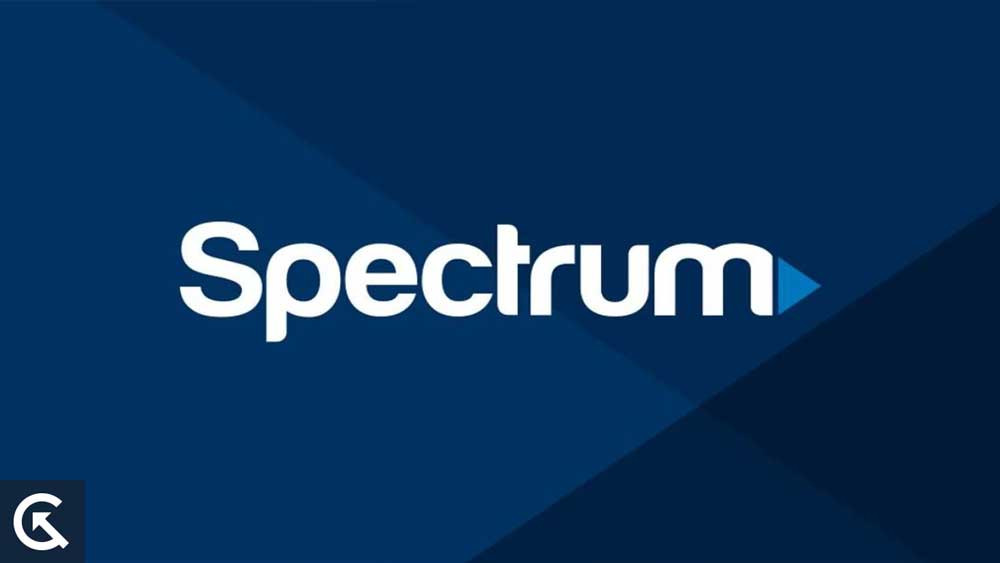 How To Fix Spectrum app Not Working with Chromecast and Airplay
There are different channels on Spectrum's app, depending on your location. If you are not able to access the Spectrum app as it is not working, then make sure to check out the fixes we have mentioned below:
Fix 1: Restart Your Device
You can also restart your device to resolve issues with the Spectrum app in the same way you can do so with your router. You can get it done in seconds, and it won't take much time. If you want to restart your device, you need to turn it off and wait for a minute. Once that has been done, restart the device and check the app to see if the issue has been resolved.
Fix 2: Turn Off Parental Controls
When you have Parental Controls enabled, you won't be able to see all of the Spectrum app's content. Make sure that parental controls are turned off or reduced so you can watch content that you want to. If you go to the app's settings and check under the parental control section, you can tweak the parental control settings.
Fix 3: Restart Your Router
You may also have problems with the app if your internet connection drops out or otherwise fails. It may also be possible to fix your internet problem by restarting your router since this will soft reset the router. In order to do this:
You need to turn off the router.

Make sure the router is unplugged from its power source.

Plug it back in after 45 seconds.

You need to turn on the router.
Once you've connected to the Internet, launch the app again and see if the problem has been resolved.
Fix 4: Reset Your Router
You may need to reset your router to factory defaults as a last resort if restarting your devices and router does not fix the issue. It is important to remember that doing this will remove your custom Wi-Fi names and passwords, along with all devices connected to it. For a factory reset of your Spectrum router, follow these steps:
Log in to your

Spectrum

account.

Click on the

Services

tab.

Click on

Internet> Services & Equipment

.

Click on

Experiencing Issues

.

Select

Reset Equipment

.
You can check if the issue has been fixed by launching the Spectrum app again after completing the reset.
Fix 5: Enable Location Services
If you are in an area where Spectrum cannot provide channels, some channels may be disabled on the app. While away from home, some channels might not be available in your current area if you are trying to use the app. In order for Spectrum to deliver all the channels available in your area, you will also need to enable location services on your device.
On iOS, you can enable location services by following these steps:
Open the

Settings

app.

Navigate to

Privacy > Location Services

.

Activate

Location Services

.

You can find the Spectrum app by scrolling down.

You can enable location access while using the app so that the app can know where you are without tracking your location constantly.
For Android:
From your screen's top, swipe down.

Hold down the Location icon.

You can select the location permissions for the app.

Select the

Spectrum

app.

Ensure that it is set to Allowed only while it is being used.
You can try relaunching the Spectrum app and see if it starts working correctly.
So, that's how to fix the Spectrum app not working issue with Chromecast and Airplay. We hope that this guide has helped you. Furthermore, in case you need more info, comment below and let us know.