If you have an iPhone, you must have used Memoji once or twice. The Memoji was introduced in the iPhone from the iPhone X model. Memoji is the personalized emojis you can make yourself to match your moods and expressions or to convey your feelings in the iPhone messaging application. Memoji plays a very important part in the fun-to-fun conversation. IPhone also allows you to create animated emoji using your camera, which mimics your expressions. If you have created a Memoji and you don't like it back, how can you make changes to it? How can you edit it? In this article, we are going to guide you on how you can create a Memoji and also How you can edit a Memoji on your iPhone.
Memoji is the name of the stickers that the iPhone allows you to create to match the expressions that look exactly like you. You can create a Memoji in the way you like; you can customize your head, eyes, hair, and so on. Once you have created the Memoji you can send it to your friends and family in the messaging application. This feature of the iPhone is quite similar to Snapchat's Bitmoji, but the iPhone uses an in-depth camera to give your Memoji a personal touch.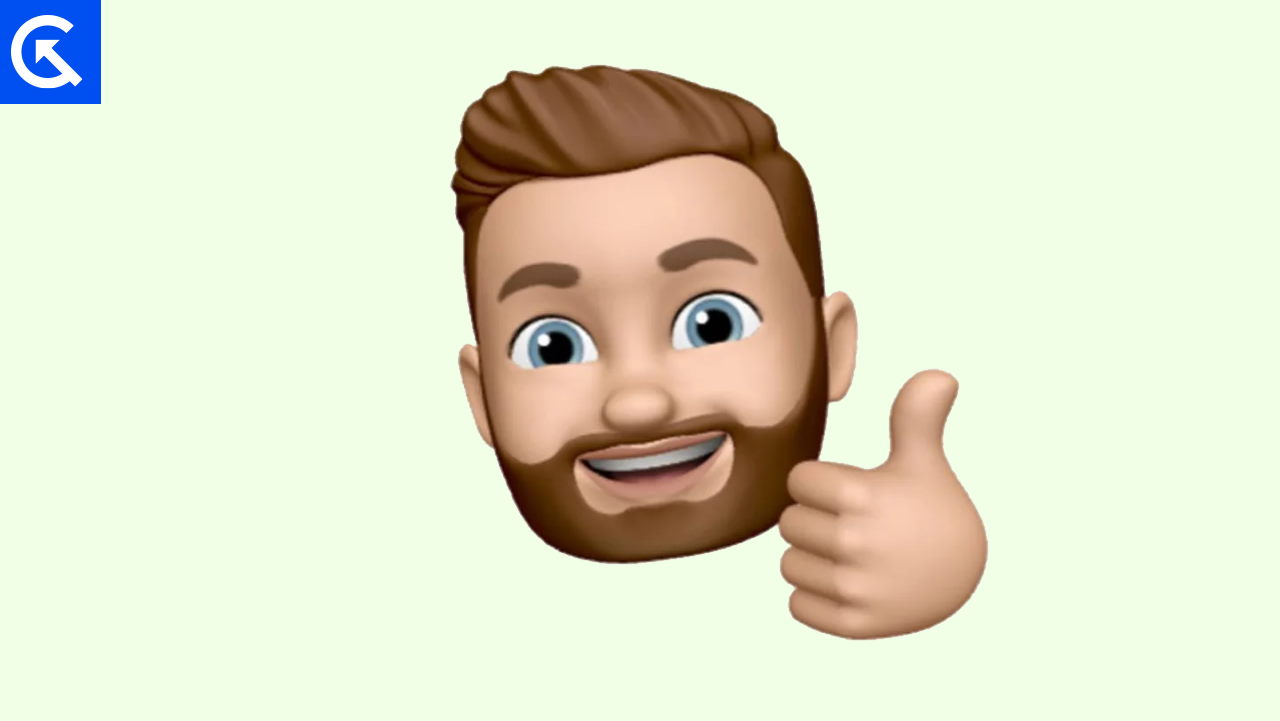 How To Create A Memoji On Your iPhone
Creating a Memoji on the iPhone is very easy; you can create Memoji by using your camera and your iPhone. One of the most exciting features of Memoji editing is the ability to use the iPhone's TrueDepth camera to create more realistic facial expressions. You can make your Memoji wink, smile, and even stick out its tongue by using the Animoji and Memoji controls. Here is how you can create a Memoji. The steps are very easy.
Open the Messages and tap on the "New Conversation" or you can simply tap on the existing conversation.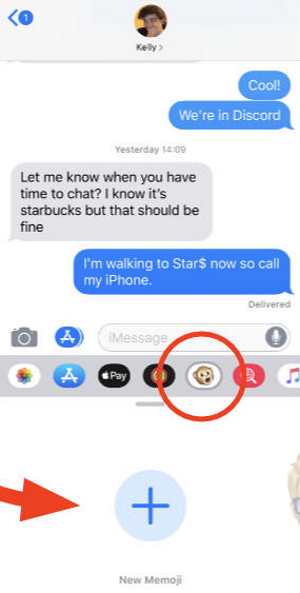 Now, tap on the Memoji button (look like a sticker with camera focus) and then tap on the New Memoji (+) button.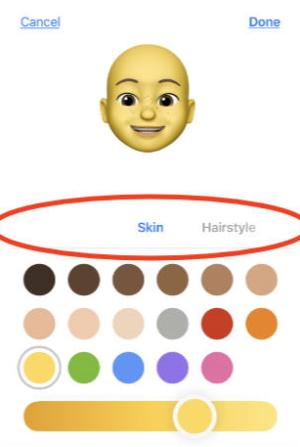 Customize the feature of your Memoji, including the Skin tone, Hairstyles, Eyes, face, and more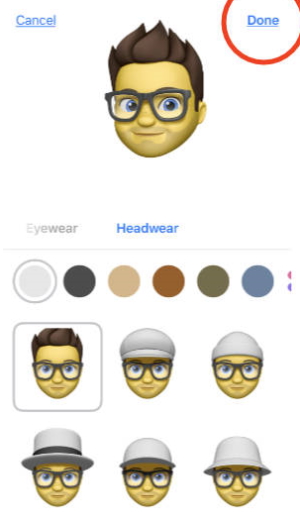 Tap on Done, and the Memoji will be saved to your device.
How To Edit A Memoji On Your iPhone
You can alter any changes to the Memoji from small to big; if you have created a Memoji by mistake or you want to make changes to it, you can do both. To edit a Memoji on your iPhone, you first have to update your iOS to at least iOS 13 or above. If you have to required iOS version installed on your iPhone, here is how you can edit a Memoji.
Open the Messages application and tap on the New Conversation or any existing conversation.
Tap on the "Apps Store" icon and then choose the Memoji tab, where you will see all your Memoji.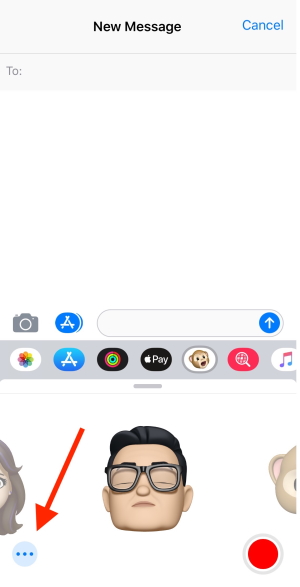 Choose the Memoji you want to edit or make changes to.
You will see three dots in the left corner; tap on it.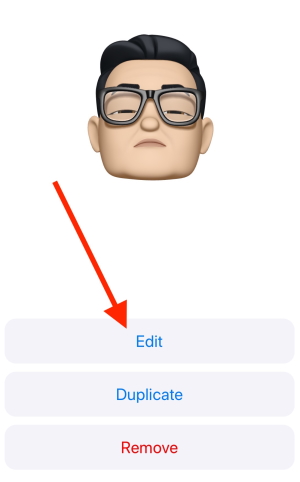 Tap on "Edit" to make any changes.
Scroll through and edit your Me.moji as you want, from Hairstyles to Color tone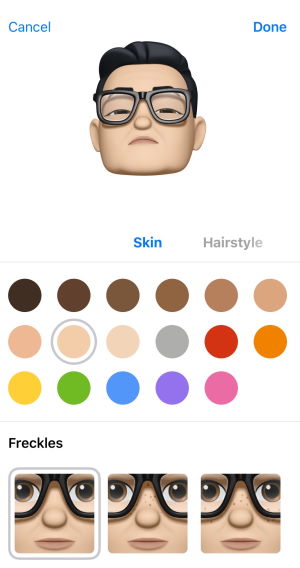 Once you are satisfied with your design, Tap on Done.
You will be directed back to your Memoji.
Once you're happy with your edited Memoji, you can save it and use it in your conversations, social media, or even as your avatar on your iPhone. You can also share your Memoji with your friends and family, allowing them to use it in their own conversations.
Conclusion
This brings us to the end of this guide for How To Edit A Memoji On Your iPhone. Memoji is a great feature, and it creates interest and excitement when you use it in your conversation. With so many customization options and the ability to add personality and humor to your messages, Memoji is an excellent feature that adds another level of creativity to your iPhone experience. The steps given here are very easy, and by following these steps you can easily create or edit a Memoji on your iPhone.