In this guide, we will show you how to play your favorite Xbox games onto your iPhone or iPad devices. The iOS Xbox app has just received a major update in the form of remote play. This would allow you to easily stream your Xbox games directly onto your Apple devices running iOS or iPadOS. Well, as of now, you could play games only from Xbox One, while Xbox Series X and Series S might soon be added to this list as well. However, this shouldn't be confused with Project xCloud.
The latter allows you to stream games directly from the cloud onto your device. While the Xbox app's remote functionality needs the compatible game to be installed locally on your console. So rather than streaming from clouds, it is limited to the games that are installed on your Xbox or whose CD you have inserted in the console. But even then, it is still a pretty nifty feature to let one play Xbox games on your iPhone or iPad. So if you are interested in knowing how this could be achieved, then here are the required instructions.
How to Play Xbox Games on iPhone or iPad | iOS or iPadOS
Before we list the instructions, there are a few important points worth discussing. To begin with, you could only stream Xbox One games. So even if you have games from Xbox 360 or original Xbox installed on your Xbox One, you wouldn't be able to play them on your Apple devices. Along the same lines, your console and iPhone/iPad needs to be connected to the same wireless network, and it's better if it is a 5GHz network (for faster connection).
Or if you prefer playing on your mobile data, then a strong LTE or 5G connection is recommended. It should have at least a 10mb download speed for the best possible experience. Apart from that, you also need a Bluetooth controller (such as an Xbox One wireless controller) that has been synced up to your Apple device. If you tick mark all these requirements, then proceed with the below steps to play Xbox games on your iPhone or iPad.
Instructions Steps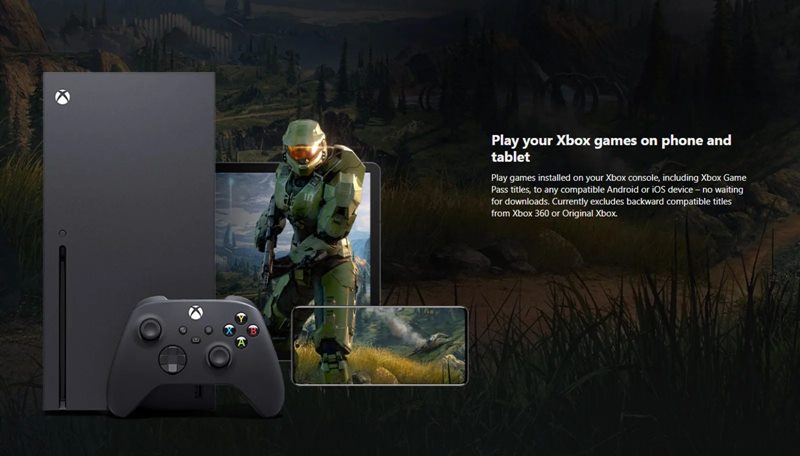 To begin with, download the latest version of the Xbox One app on your iPhone/iPad.
Launch the app and head over to the My Library section.
Then go to the Consoles section. Tap on the Connect button next to the console that you are going to use.
Or if haven't done the setup yet, then tap on Set up a console.
Now after a few seconds, your Xbox's One screen will be mirrored onto your Apple device.
Pick up the controller and get going!
That's it. These were the steps to play your favorite Xbox games onto your iPhone or iPad devices. What do you think of this feature? Do share your valuable opinions in the comments section below. Rounding off, don't forget to check out our iPhone Tips and Tricks, PC tips and tricks, and Android Tips and Trick section as well.