In this guide, we will let you know whether you could stream Xbox to iPhone using xCloud Game Streaming. For the unawares, the xCloud Game Streaming allows you to play your favorite Xbox games directly onto your smartphones. All that is needed is a Game Pass Ultimate service and a compatible controller, after which you could get your hands on over 150 games. You no longer need to spend plenty of bucks on purchasing the console.
All of these games could directly be accessed, streamed, and played on your smartphones. So this brings us to an all-important question- which smartphones are we talking about. Well, all the devices running Android 6.0 Marshmallow or later versions. And what about its iOS counterpart? This is what we would be looking at in this guide. So let's check if you could stream Xbox to iPhone using xCloud Game Streaming or not.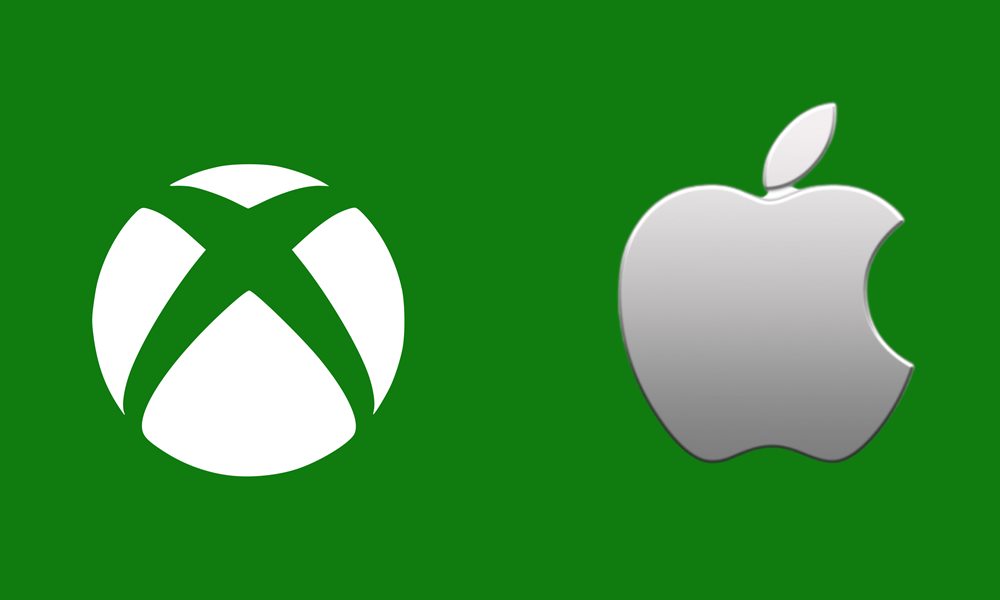 Using xCloud Game Streaming on iPhone
Back in February, Microsft launched the beta xCloud for Apple's TestFlight program. This gave the xCloud testers an opportunity to try out the xCloud on their iOS devices. At that point in time, only the Halo: The Master Chief Collection game was available, and the testing was itself limited to 10,000 users.
Everything was going according to the plan for the Apple ecosystem, until a month back. In August, Microsoft announced that the beta xCloud service will end on September 11th, but that is where it will stop. From September 15th onwards, it will be released as a stable build, but only on Android. And that is exactly what happened.
The Sudden Change in Plan?
So why this sudden plan not to let the iPhone users stream Xbox to their device using xCloud Game Streaming? Well, it could be due to the recent changes in Apple's App Store policies. This stated that all the streaming games should directly be downloadable from the App Store as well. Furthermore, each of the game updates should first have to be sent over to Apple before the service provider could make it available for the general users.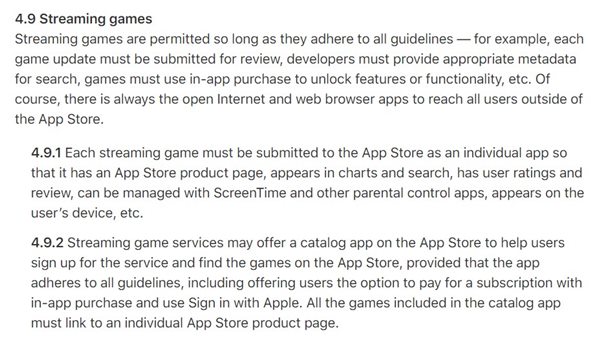 From the above screenshot, some points worth mentioning includes:
4.9.1 Each streaming game must be submitted to the App Store as an individual app…..
4.9.2 ….offering users the option to pay for a subscription with in-app purchase…All the games included in the catalog app must link to an individual App Store product page.
All these just mean that it would be quite difficult for the developer to provide one single gateway to all its apps and games. Then there is one more point worth mentioning- the fact that each of these apps has to adhere to the in-app purchase guidelines.
This translates to the developers having to undergo a 30% pay cut. (the reason for the on-going Apple Epic Games face-off). So this could be some of the reasons why Microsoft decided not to make the xCloud Game Streaming service available on the iPhone.
To conclude, iPhone users cannot stream Xbox games to their devices using the aforementioned service (as of now). Do let us know your views on this in the comments section below. Furthermore, as and when there is any further development on this, we will update the guide accordingly. In the meantime, you could check out our iPhone Tips and Tricks, PC tips and tricks, and Android Tips and Trick.