Super Animal Royale is an indie battle royale video game that has been developed by Pixile Studios and published by Modus Games initially for PC. Recently, the game has been also launched for Xbox Series X|S and Xbox One consoles. The game has received overwhelmingly positive reviews on Steam and players are loving it. To add icing to it, here we've shared a List of All Super Animal Royale Codes 2021.
It's so much fun and feels soothing to the eyes even the title is an action battle royale due to its cute little characters and stunning graphics. Luckily, there is a quick and easy way to earn unlocks by redeeming keys in-game. You'll be able to get the latest batch of active codes to redeem in 2021 if you're already playing Super Animal Royale.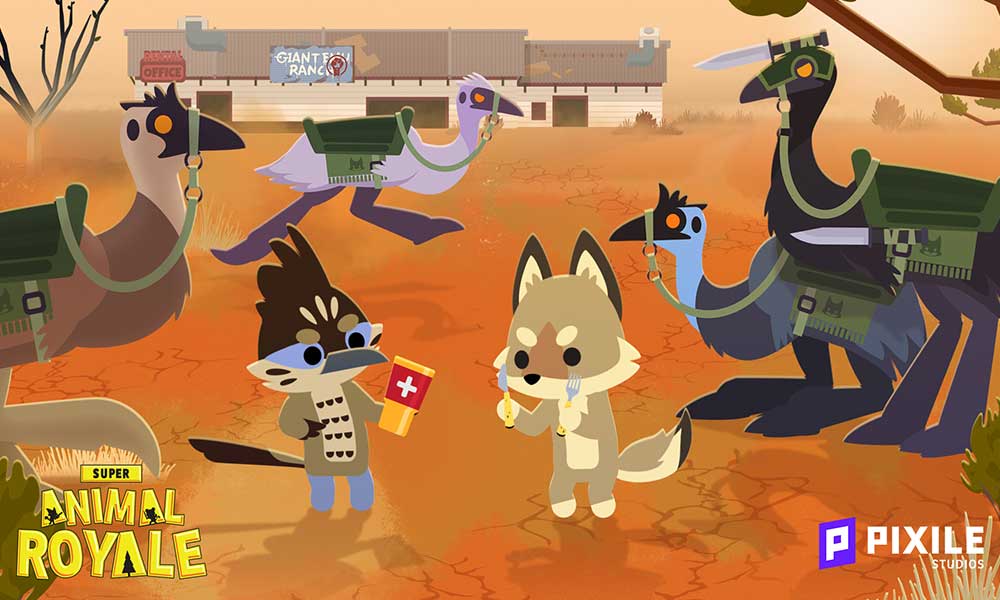 List of All Super Animal Royale Codes 2021
There are currently four codes active in the game. The best part is that all of them basically unlock cosmetic items for you to dress up your character nicely. Additionally, you can redeem them only once in the gameplay. Obviously, the available codes may get expired in the near future and you may not be able to redeem them after that.
LOVE – Rainbow Baseball Cap
NLSS – Umbrellas, T-Shirts, Police Outfit, etc.
SUPERFREE – Fox hat
SQUIDUP – Squid hat
Whereas, there are a couple of seasonal codes also available that you can only use during specific holidays. So, all of the mentioned cosmetic items are unlocked and ready to use for a single time.
CRISPRmas – Santa Outfit and Santa Hat (at Christmas time)
NEWYEAR – Party Dress and Party Hat (on New Year's)
HOWLOWEEN – Howl Mask (on Halloween)
CANADA – Mountie Outfit, Mountie Hat, and Hockey Stick (on Canada Day)
USA – Uncle Sam Outfit, Stars & Stripes Hat, and Stars & Stripes Baseball Bat (on July 4th)
DAYOFTHEDEAD – Mariachi Outfit and Mariachi Hat (on Día de Muertos)
SAKURA – Sakura Kimono, Sakura Fan, and Sakura Umbrella (at the Hanami festival)
Steps to Redeem Codes
Once you get the code, you'll need to open Super Animal Royale.
Now, select the gear icon at the top-right corner of the screen.
Then select the 'Coupon Code' menu option.
Next, input the Super Animal Royale redemption keys.
You're done.
Please Note: At the time of writing this article, the Super Animal Royale codes are working fine but these codes may expire in the near future. So, you should redeem and use them as early as possible. If any of the above codes do not work that means it's expired.
That's it, guys. We assume this guide was helpful to you. For further queries, you can comment below.