Apple iOS comes with a handy Control Center with quick toggle functionality such as Wi-Fi, Bluetooth, Airplane mode among more. The main focus with iOS 13 is Dark Mode, and Network switching allows users to quickly change Wi-Fi networks on iPad and iPad with their software iOS and iPadOS. Before iOS 13, you have to manually adjust the Wi-Fi and Bluetooth setting even for switching networks to make it annoying.
We believe the iOS 13 seems to be neater and appreciate the implementation along with small changes in their Control Center. Having said that you don't have to manually switch or control Wi-Fi and Bluetooth because Control Center offers a toggle to connect/disconnect from Wi-Fi and Bluetooth. Whereas, iOS 13 gives you more control over the near-by Wi-Fi network and Bluetooth devices without going to the setting.
Today we are going to teach you how you can quickly switch Wi-Fi network and Bluetooth devices from Center on your iPad and iPhone. If you are an on iPad Pro and iPhone X series then you can access the Control Center by swiping down on the right-hand side of the screen. If you own older devices with iOS 13, then you can access it by swiping up from the bottom edge of the device.
How to Switch or Change Wi-Fi network quickly on iOS 13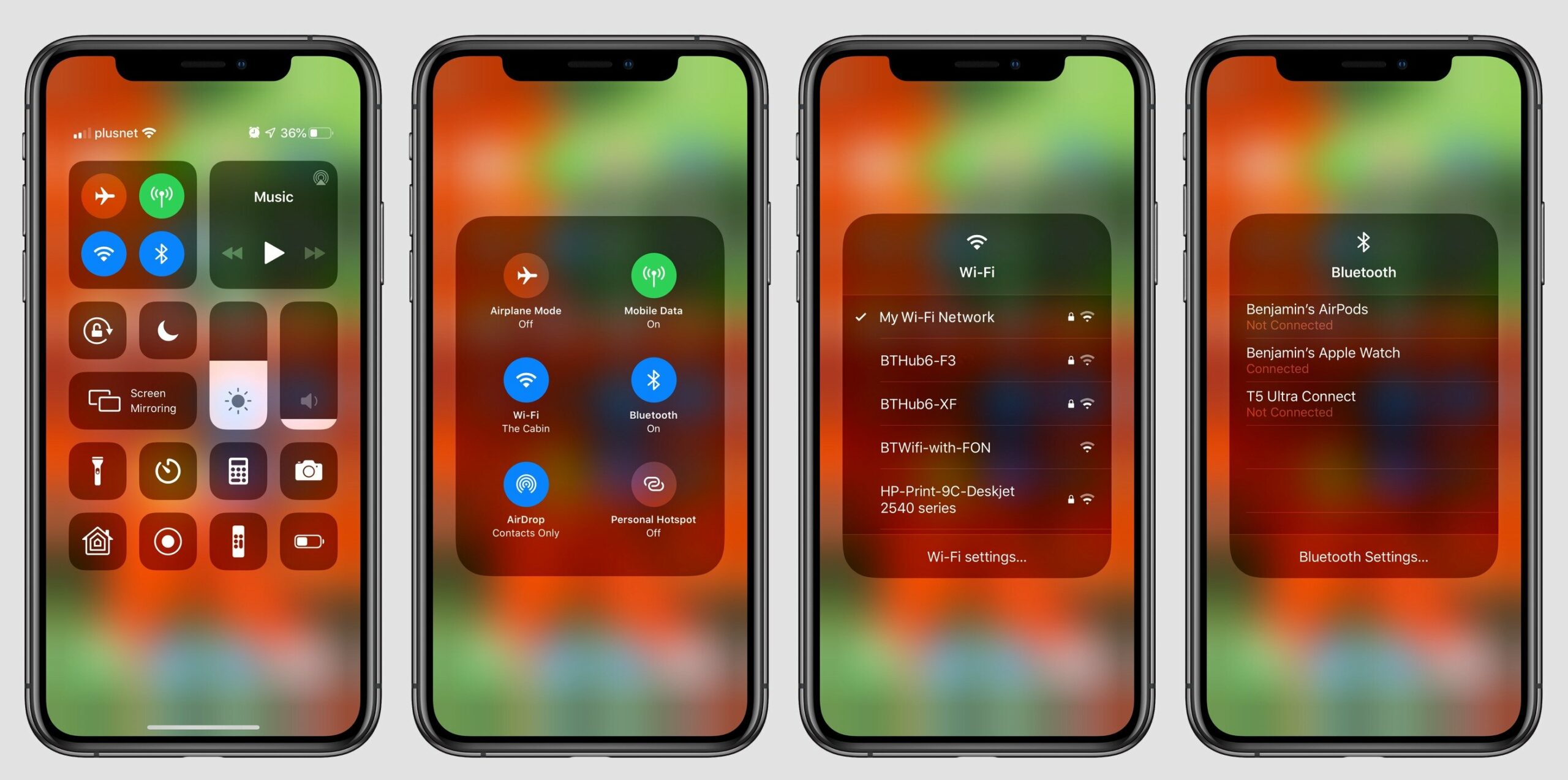 Open the "Control Center" on your iPhone or iPad.
Touch and Long Press on the four-icon platter in the top-left to expand it.
(Where you will find toggle including Airplane Mode, Mobile Data, Wi-Fi and Bluetooth button.)
Then, Touch and Long-press on the "Wi-Fi icon."
(Long press is not related to force touch instead Apple replace it with 3D touch with Haptic Touch on iOS 13.)
Which revealed a small secondary screen over your primary screen. Here, the near-by Wi-Fi network appears alongside a connected Wi-Fi network.
(Currently connected Wi-Fi will be at the top on the list of Wi-Fi networks.)
If you want to switch networks, then click on the network that you want to connect.
(it switches with newer Wi-Fi network immediately.)
Note: If you connect with any Wi-Fi network then you need first to save the security on your device then later if you join or switch Wi-Fi. Then later it connects seamlessly with
Re-inserting password.
How to quickly access Wi-Fi settings from Control Center?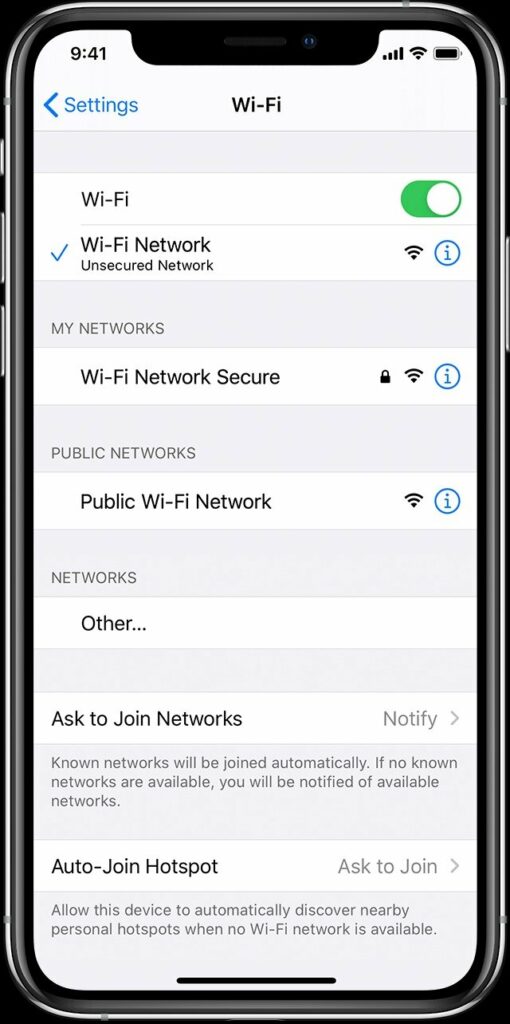 It is also one of the tech-hack that gives you a quick way to open the Wi-Fi setting without an open setting on your iPad or iPhone device.
Open the "Control Center" on your iPhone or iPad.
Touch and hold on the four-icon platter in the top-left to expand it.
Then, Touch and hold on the "Wi-Fi icon."
At the bottom of a small Wi-Fi window, Wi-Fi setting options show on the bottom.
Click on "Wi-Fi Settings…"
It will take you to the Wi-Fi settings directly.
That's it.
This simple iOS 13 features deliver in a more convenient because nobody likes to exit the app to switch the Wi-Fi network. Also, their quick toggle is one of the most awaited features on iOS for several years. Likewise, the auto-Brightness feature from Control Centre changes meanwhile you have exit app and open "Setting app to disable or enable auto-brightness on iPhone iOS 13 and iPad iPadOS 13.
Airplane Mode may also turn off Wi-Fi and Bluetooth unless you turned them on while in Airplane Mode. Hopefully, this simple guide to accessing quick toggle on Control Panel seems to be helpful for you. We like to know your thoughts in the comment section down below.