Microsoft Teams is a collaborative communication platform where people sign up to stay updated with the latest communications between employees and more. The Chat Messages feature on Teams is critical because it must work properly, allowing hundreds of users on any network to stay connected. Because that's the point or else, everyone will have to stick to sending countless emails to and fro and call.
Turns out for some users, the Teams Chat Messages aren't showing up. Although the issue isn't affecting everyone on Microsoft Teams, it is affecting some users. A user recently got an update on Windows and posted that, Microsoft Teams app has stopped working for some unknown reason. There's also an issue where the system sends a notification "We can't access your content. Please refresh to try again" but to no avail.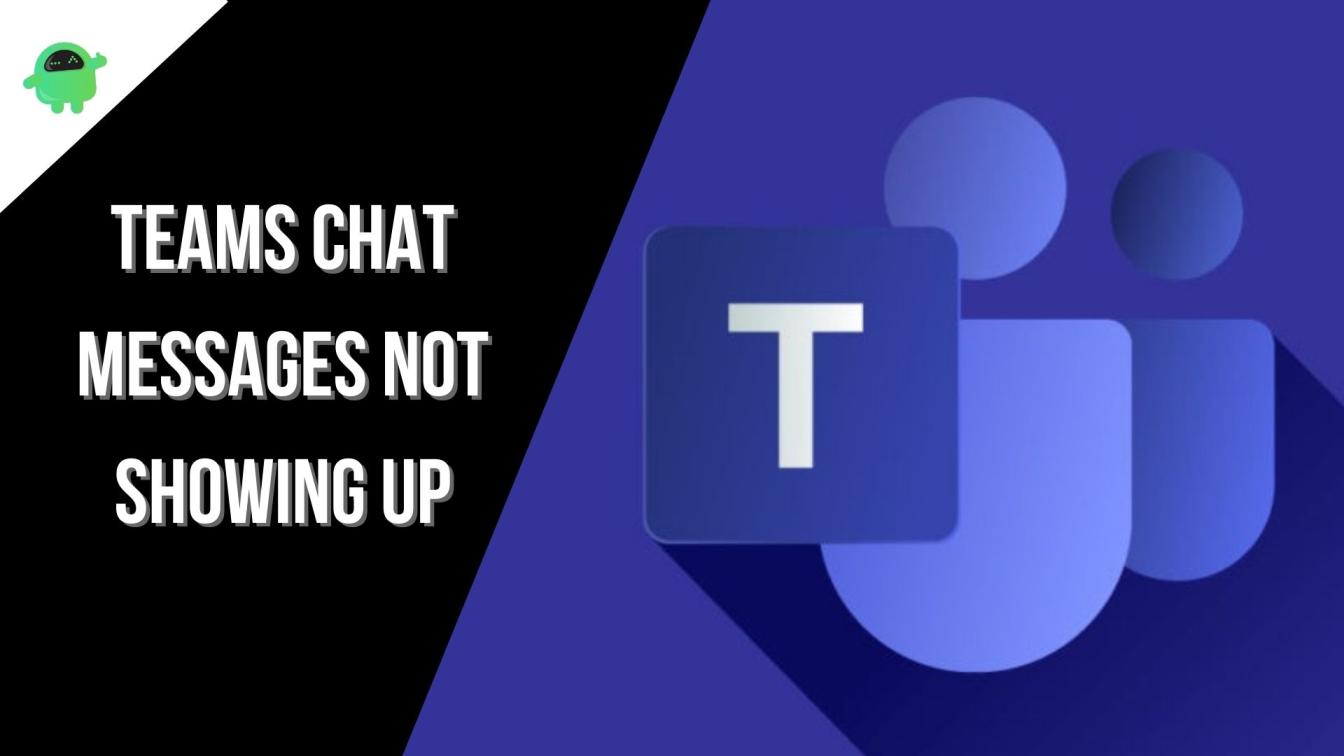 There's a subset of users who can't spot the "Chat Messages" option on the Microsoft teams app and it has started to bug a lot of people who now have to resort to other ways to communicate with others. Well, the problem is huge (for some) and that is why we at GetDroidTips decided to give it a fix. Here are 10 troubleshooting methods that you must try to fix the Teams Chat Messages Not Showing Up issue.
How To Fix Teams Chat Messages Not Showing Up?
Restart Teams
You just wanted to send out fresh messages to your friends or colleagues but discovered the chat messages not showing up on the screen. What would you do? I can say that restarting the Teams app or web version can help fix things if it is a temporary glitch.
If you are using a web version, it's pretty easy to restart Teams. Close the browser abruptly and launch Teams after a few minutes and that's it.
In case if you are using Microsoft Teams on Windows, you can go to the Task Bar, right-click on the Teams icon using your mouse and select "Quit" from the context menu. You can even use Task Manager (Ctrl+Alt+Del) and end the task.
If it's a Mac, you can use Option+Command+Esc and select "Force Quit" and select Microsoft Teams from the list. That's what makes this troubleshooting strategy easy.
Check your internet connection
Microsoft recommends checking your internet connection before making any assumptions. Since Microsoft Teams requires internet access to make it work, a poor or unstable internet connection can really make things go south. You can use Speedtest or Fast to check out the current internet speed. You can also check the ping, uplink, and downlink.
Make sure that you are in close proximity or in range with the WiFi router with signal strength adequate enough to carry out operations on Microsoft Teams.
Check out for outage
This particular method lets you check if the servers at Microsoft Teams are facing any kind of outages. You should check outages first because Teams is a popular app and used by millions of users worldwide at any given time. Server-side issues aren't common on Teams but aggressive fluctuation between users requesting any particular asset can push the system off the grid temporarily.
Luckily, Microsoft will carry out its functions of diagnosing the issue and fixing it in a few hour' time at the max. If that's something that causes the Chat Messages Not Showing Up issue, it should be fixed in a couple of hours.
Log out & re-login
This has to be the most recommended strategy to fix the Teams Chat Messages Not Showing Up issue. Here's how it works.
When you log out of an app, all the connections are reset, resources are deallocated and that is what gives your Teams app a must-needed kickstart. Once you are done logging out, you can restart the device just so that even if there's a speck of bug left, it will clear out right away. This should make the chat messages on Teams functional again.
Make sure you are using the right login credentials when signing/logging in again because, with an incorrect password or email address, you won't be able to sign in. Instead, you will have to use the "Forget Password" option to reset the password.
Clear Microsoft Teams cache
According to many users, clearing Microsoft Teams cache has helped them fix the Teams Chat Messages Not Showing Up for good. Here are multiple methods that you can opt for.
Method 01: Clear Cache Using File Explorer
This is a pretty useful yet easy-to-pull-off troubleshooting method that comes in handy in many cases. Here's how you can actually pull it off.
Step 01: First up, close all apps on your Windows PC.
Step 02: Next up, open File Explorer and search for "%AppData%\Microsoft\teams\" in the search bar. This should open AppData for Microsoft Teams.
Step 03: You need to clear the following files from within and not delete them.
%AppData%\Microsoft\teams\application cache\Cache
%AppData%\Microsoft\teams\blob_storage
%AppData%\Microsoft\teams\Local Storage
%AppData%\Microsoft\teams\tmp
%AppData%\Microsoft\teams\databases
%AppData%\Microsoft\teams\cache
%AppData%\Microsoft\teams\gpucache
%AppData%\Microsoft\teams\Indexeddb
Note that this works when you are using the Microsoft App on your PC.
Method 02: Clear Browser Cache
If you use the Microsoft Teams web version, you need to clear the browser cache as well. This is a temporary issue and must go away in a jiffy.
To clear the browser cache, open the browser you use.
Proceed to Settings >> More Options >> Clear Browsing Data.
Select "Cache Images & Files" and that should do the trick.
Method #03: Clear App Cache
This applies to Android devices whereas iOS devices will require a complete reinstallation as there's no way you can delete cache on iOS. Here's how clearing app cache works.
First up, go to Settings on your phone.
Proceed to Apps (Applications / Application Manager).
Search for Microsoft Teams (or Teams) and open it.
Proceed to its Storage and hit both "Clear Cache" and "Clear Data" buttons and that's all.
Use different versions of Teams
Teams have different versions to use. I am talking about its Android and iOS app, Mac and Windows desktop app, and web versions. This means if you are facing trouble using Teams on your Android phone where the chat messages not showing up is quite evident, try the web version to verify if it is facing the same fate or not.
Similarly, if you are using a web version on a desktop, try the app client to verify if it works or not. If either of the app or web clients works, it is possible that the one that you were facing issues with has bugs and needs to be ironed out. You can always report the issues to Microsoft, however, the resolution may take some time. For now, switching between clients should allow you to use Chat Messages without any hassle.
Use Teams on a different device
You just tried using different versions of Teams to check if it works or not but it didn't. Logically, that's why you are still searching for a fix, don't you?
If yes, Microsoft often recommends users to check if using Teams on a different device tends to fix the problem or not. If you are constantly getting the same Teams Chat Messages Not Showing Up issue on your phone, try using another device but with the same Teams account. This should help you narrow in if your device is a problem or it's an issue on Teams-end. If Teams starts running properly with Chats on another device, you may want to try restarting your primary device or even upgrade its firmware.
The same rule applies to desktop users. They can switch devices as well and try to find out whether all the devices they use have issues with Chat Messages or if it is localized to a single device.
Update the app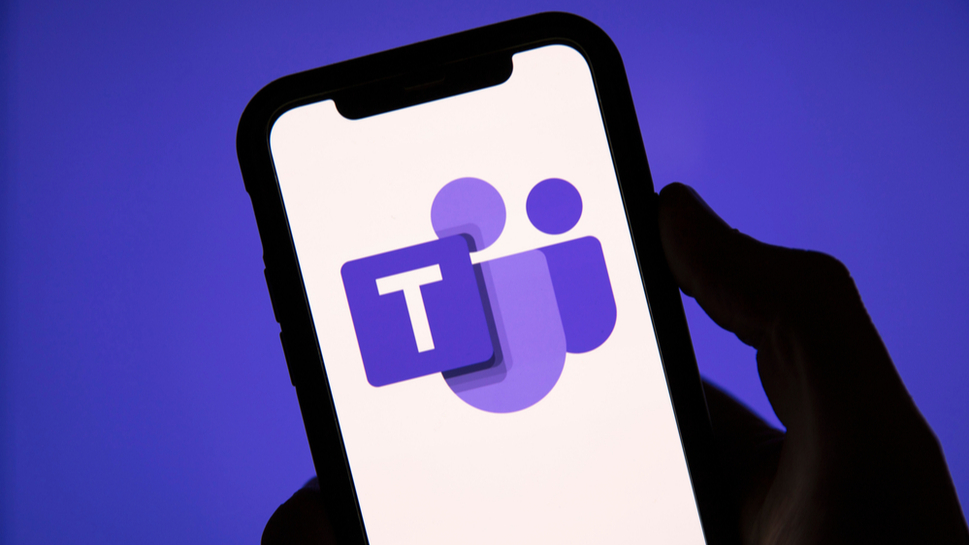 Assuming that you are using the Teams app on your PC or smartphone, it should be updated frequently to keep bugs away while incorporating new features as you go forward. Check if the Teams app you are using on Windows, macOS, Android, or iOS has any pending updates. If yes, download and install the same.
All this takes a few minutes at max but if the chat messages not showing up was because of an outdated app, it should be fixed after an update. Here's how you can update the app.
On iOS/Android
Go to the App Store / Google Play Store and search for "Microsoft Teams".
You should be able to locate the "Update" button under the app in case there's an update pending.
On macOS/Windows
On the desktop, you can open the Teams app.
Next up, proceed to hit the three-dotted button on the extreme top-right corner and select "Check for Updates".
If there's an update available, you can download and install it and that's the way to do it.
Reinstall Microsoft Teams
The merits of reinstalling an app when it ends up in a problem are many. If the problem was with the app and your phone's software such as bugs or incompatibility issues, reinstalling an app can fix it. For that, you will have to uninstall the app and restart the device. Next up, go to Microsoft Teams' website or respective app stores and download the app. Check if doing so actually made any difference or not.
Flush DNS
DNS keeps a track of all the activities you do online by storing IP addresses of the sites/apps you visit. Turns out flushing DNS from the system can work wonders. Of course, this method is limited to desktops only. Here's how you can do it.
For Windows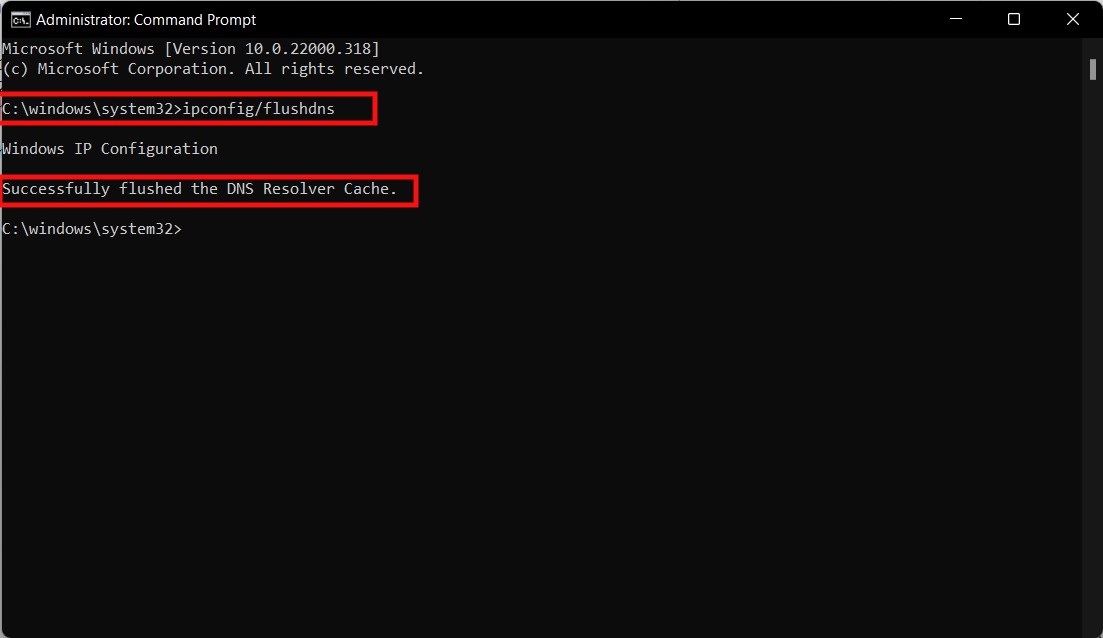 First up, you need to launch Windows PowerShell as an admin using the Windows button and search for the same.
Enter the command "ipconfig /renew" and hit enter.
Next up, enter the command "ipconfig /flushdns" a few times.
Reboot the PC and you should be able to resolve any problem due to DNS on Microsoft Teams.
For macOS
This particular method is for macOS users so follow along.
First up, tap on the Apple icon on the desktop located on the top-left corner that should give a dropdown menu.
Tap on "System Preferences".
Next up, go to "Network".
Proceed to the "Advanced" section.
Select the "TCP/IP" tab on top and hit the "Renew DHCP Lease". That should do the trick of renewing IP.
Next up, close the window and proceed to Terminal via Launchpad.
Enter the command "sudo killall -HUP mDNSResponder" without the quotation mark.
You will be asked to enter an administrator password and once you enter it, the process of flushing DNS is complete.
Conclusion
Well, I hope you should be able to fix the Teams Chat Messages Not Showing Up issue by now using the various troubleshooting methods listed above.