The forest, a horror survival game, where you are the lone survivor of a plane crash published by Endnight games limited, has gained popularity recently. The storyline and the graphics are way too good. Since The Forest game came out, people have been complaining that their mouse or keyboard are not working in the game.
Developers are aware of the issue, and they are currently working on a permanent fix. But you can also fix it by going through game settings. In this guide, we will tell you how to fix your mouse and keyboard input settings.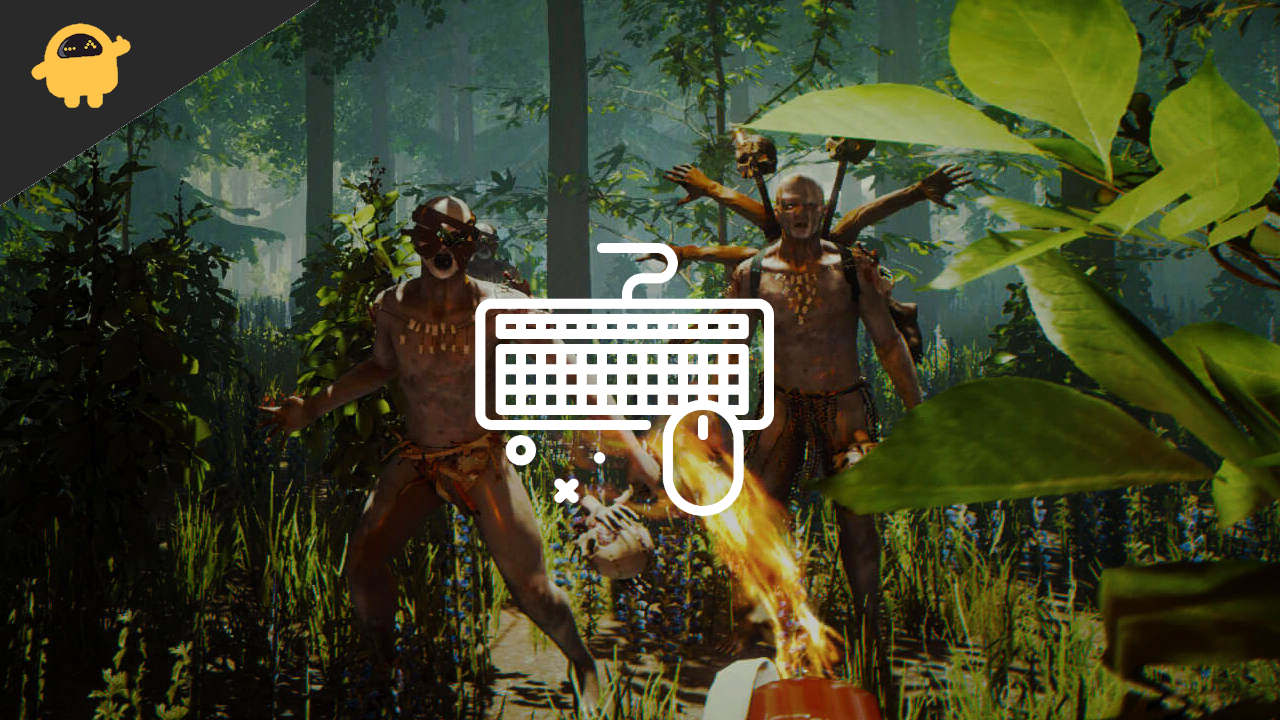 Fix: The Forest Mouse or Keyboard Not Working Issue
Well, we know that developers are aware of the issue, and they are working their way out to fix this, but you can try these ways by yourself and fix your keyboard and mouse inputs problem.
Method 1: Restart your PC
If you have just updated the game or any drivers on your PC, then the game might show you some problems while taking the keyboard inputs. Restarting your PC will restart every application and will also restart the drivers associated with the keyboard and mouse.
Click on the start menu.
Select power, on the slightly right side of the start menu bar.
Click Restart.
This may temporarily fix the keyboard input issue you are facing in the game.
Method 2: Remove other controllers
If you have played with a joystick or gamepads previously and it is still plugged in then your keyboard inputs won't work as game controls will be void for the keyboard.
Remove any joystick or gamepad connected to your PC.
Plug in and Plug out your keyboard and mouse from the PC.
Check and see if it works.
Method 3: Change the Keybinding
You can change the Keymap for your game control if your keyboard has problems with any specific key. This will reassign your keyboard, the key to do a different task in the game.
Open the Keybind tab in the game.
Press any key and reassign it to a different key.

You can also assign it o the same key if you are sure about your keyboard being fine.
This should temporarily fix your problem with the game.
Method 4: Delete temporary files from the PC
Temporary files are files stored by the pc to give you quick access to the sites you have previously visited. But sometimes it creates problems for certain applications running on your PC. Sometimes it can cause some drivers to malfunction. You can try deleting your temporary files and see if it fixes your problems or not.
Click on the start menu.
Type Run and press enter.
Type "%temp% in the run command and press enter.

Select All files from the list that popped up.
Press delete or Alt+Ctrl+Dlt.
Select do skip and do it for all if some pop comes out.
All temporary files will be deleted. Now open your game and see if the Keyboard and Mouse have started responding or not.
Method 5: Update your Keyboard and Mouse driver
Downloading the latest version of drivers always solves any conflict happening because of the previous version of the driver. It is always a good practice to be updated with the latest version of the drivers for your keyboard and mouse. Although it gets automatically updated, you can opt-out of the manual update too.
In the start menu, type "Device Manager" and open it.
Select keyboards and mice from the list.

Right-click on the keyboard and click on Search automatically for updated drivers software.
Similarly, do it with a mouse too.
Your drivers are now up to date. Now restart your PC and start your game and see if it helps or not. If nothing has worked for you from the above steps. There must be some issue with the game or with your hardware. Try replacing your Keyboard and Mouse and see if works or not. If you still facing the same problem try contacting game support.
Conclusion
Keyboards and mouse are essential parts of the PC, and when you are playing the game using the keyboard and mouse, they are like your hands in the game. Try following the above steps, and it will certainly solve your keyboard and mouse input issue.