Google is known for its innovation and futuristic technologies. Over the year, they can dig into the user's life and find out what their user wants to ease their lifestyle. In contrast, if we talk about Google Maps or Google Earth, then every year, we come across bizarre and strange sightings that the Google camera has picked up. The same with Google Street View.
The Google Street View allows you to time travel to see older street views on Google Maps. So that you can view older images captures on street view from 10 years ago. Sounds interesting? Of course, it's interesting as this is helpful to browse for places you used to live and explore that street or place.
However, time-traveling is always a dream for us, perhaps. But, Google made it possible through its AI technologies. Anyway, this guide helps you to know how to time travel in Google Street View. So, without further ado, let's get started with our comprehensive guide on Google Street View.
How To Time Travel in Google Street View
Using Time Travel in Google Street View is quite interesting and fun. But, at the same, it isn't that challenging to use. Meanwhile, if you find it difficult to use this feature, follow the steps below to do so with ease.
First of all, head towards maps.google.com on your web browser (in PC).
Now, click on the Street View icon and drag it to open the Street View, and then you need to release it over the street or road. Meanwhile, you can select the location and tap on the Street View thumbnail again located at the bottom of the screen.
Now, suppose you want to see the historical Street View imagery located at the top-right corner screen of Google Maps. However, if there is any older Street View available, it will show you the clock icon along with a downward arrow.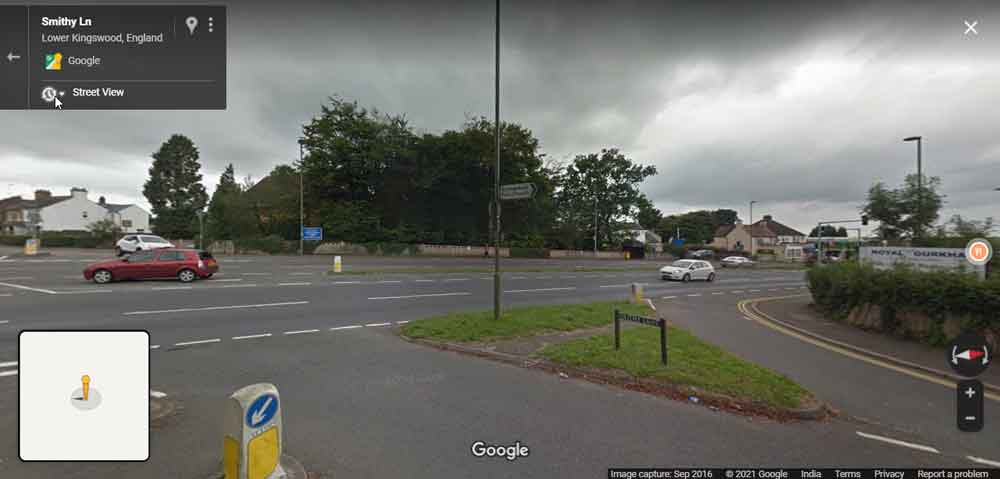 Note:
If there is no clock icon with a drop-down arrow in the Street View, it clearly means that it is the only pass that the Street View team has made.
Also Read: 7 Reason Why I Can't Change Apple ID Country?
After that, to see the Street View taken by the Street View team in the past by click on the arrow. Then, you must click and drag the slider as shown in the picture in order to move past and future over time.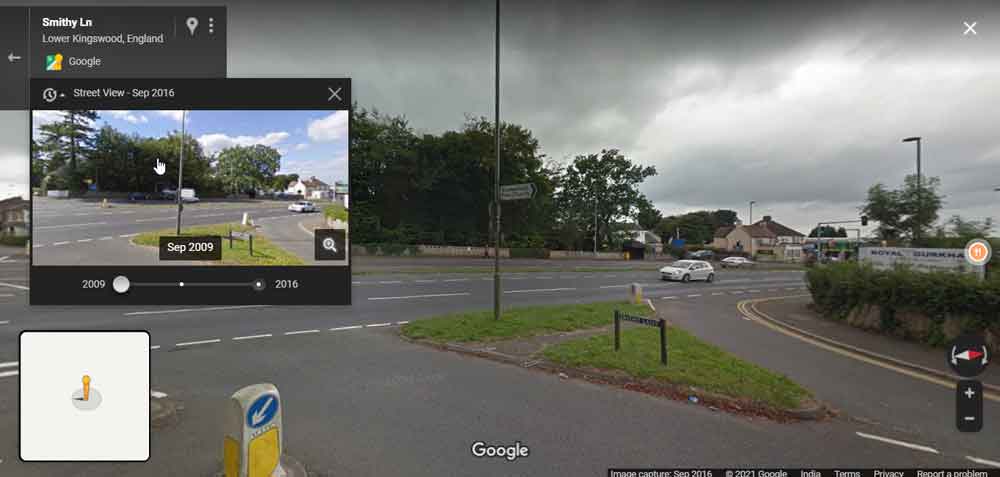 Then, you can move throughout and change the view, and the view will update in real-time.
Now, to see it in full-screen, click on a captured image.
After that, if you want to back to present-day Street View. Then, you simply need to drag the slider to the right. Then, finally, click on the image again. That's it. Now, you are back to the original present-day Street View.
So, that's it for this guide. We hope this guide helped you. Further, if you have any other curiosity regarding the same topic, don't forget to subscribe to our YouTube Channel if you want to entertain with such content.