After a couple of developer preview updates, Android 10 is now official. The new software version is rolling out to Google Pixel devices along with Essential PH, Redmi K20 Pro, and OnePlus 7 Pro. Though the Redmi and OnePlus devices are receiving the beta build for now. While most of the devices are running on Android Pie or getting updates of Pie features, Google is continuously focusing on the new version. Now, you may want to what are the top features of Android 10 (aka Android Q). Here we have shared Top 10 Android 10 features and details in brief so that you can know more about it.
Google's latest Android OS version doesn't come with any dessert item name this time and that's a good move as well. Therefore, from the next version update, no one will have to wait for the official name anymore. Google is focusing on system improvements, UI changes, and more shortcuts or smart features which will give a new look and the better user experience to the users from Android 9.0 Pie version. The previous generation Android Pie brings a lot of features and system optimizations as well.
This time, the Android 10 also brings plenty of new features and improved system performance with security as well. As we all know that 5G connectivity era has started and foldable display devices also introduced which will be used massively in the near future. Therefore, Android 10 is purely optimized and compatible with every aspect. Now, we will discuss the top 10 features which are most highlighted.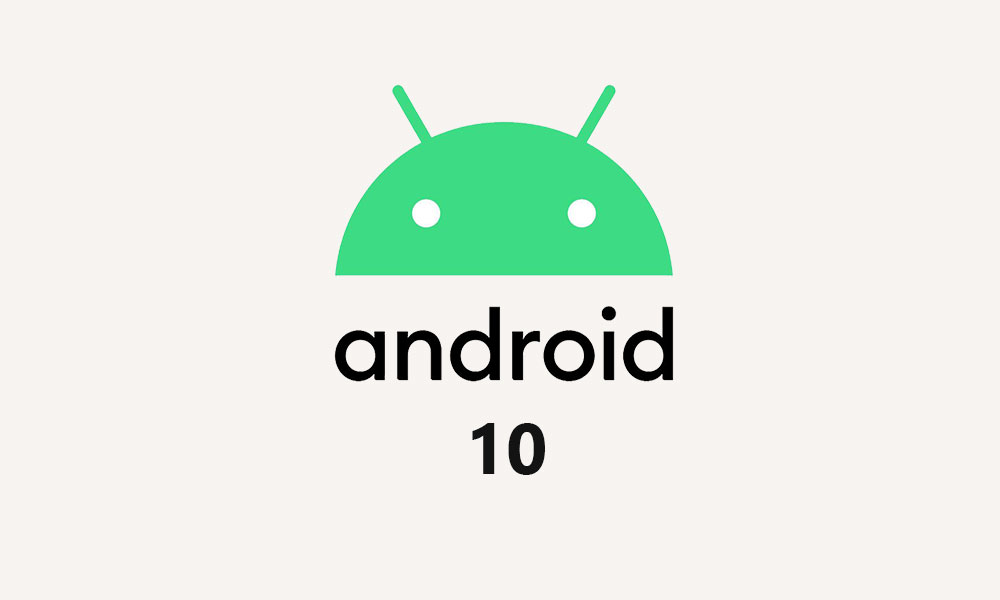 Top 10 Android 10 features and details
The latest Android OS version brings new improved system security and location control, app permissions access, family link, focus mode, faster security updates, live caption, smart reply, etc. Check out the list.
1. Live Caption
This feature will automatically caption while you're playing media on your phone. By just a single tap, Live Caption automatically captions videos, podcasts, recordings, and audio messages. Most importantly, it works fine in offline mode.
2. Smart Reply
In Android 10, you will get suggested responses to your incoming messages. You will also get the recommended actions such as if a friend asks you to go out for dinner, your phone will give suggestions. You will receive suggestions on the map as well. Additionally, you will see the bubble feature just like Facebook Chat Messenger bubble for a quick reply.
3. Sound Amplifier
With Sound Amplifier, your phone can boost sound, filter background noise, and fine-tune the audio to enhance the listening experience. Whether you're calling, watching TV, or listening to anything – just plug in your headphones to the device and listen to more clarity.
Gesture Navigation controls are now quicker and more intuitive than ever for the full-screen devices. It will give an immersive look to your device as well. Going backward and forward, swipe up the home screen to open the recent panel, and tapping on the home button to go to home screen – all are super smooth.
5. Dark Theme
Nowadays, everyone loves dark mode and it also offers lesser eye-strain and improves battery life. Google has also updated its stock apps like Google Phone, Messages, Clock, Alarm, Calendar app, etc. Meanwhile, the night theme looks stunning as well in terms of the design or feel.
6. Privacy Controls
With Android 10 OS, you're totally in control of your device privacy. The advanced privacy controls will let you decide how and when data on your device is shared. That's easy.
7. Location Controls
Now, Android 10 users will have the ability to choose their location data with the Map and other apps. You can choose which apps will track the location and which one won't.
8. Security Updates
Android devices get monthly security updates via software update option over OTA. In Android 10 version, you'll get the security patch updates even faster and easier. By the help of the Google Play system, the patch updates and privacy bug fixes can now be received directly to your phone. Therefore, it will be similar to the updates getting for the apps via the Play Store.
9. Focus Mode
In order to concentrate on other works or studies, you should require the distraction-free system feature which will let the user get rid off notifications for some time. Focus mode is now in Beta stage and lets you select apps to pause by just one tap for the peace of mind. As these days, people are getting more addicted towards their smartphones, the improved version of Digital Wellbeing (Focus Mode) will help.
10. Family Link
Family Link is a newly introduced feature in Android 10 (Android Q). Just set the digital ground rules and help yourself or your kids to make healthy habits. Help to guide your children by setting up the screen time limits, app or content control, bedtime control, and more. This is how your kid will under control and they will learn, play, and explore online.
Summary
There are more features on Android 10 which are also useful for daily usage such as 65 new emojis out-of-which 56 emojis are gender-inclusive for any specific type of emotion. As we already mentioned above that the latest OS is optimized for 5G connectivity, better call quality and foldable display devices. As this is the 10th iteration of Google's Android OS platform, it brings so many advanced and AI features. Android 10 is purely made with visual changes, smart features, healthy habits, and system optimizations. It offers more privacy control over apps, better stability, and improves device performance than ever.