It's the beginning of a new month, and we have curated a list of the top 10 new and fresh Android apps for August 2021. Read on to learn more about some really intuitive and nifty little applications and services!
The Google Play Store is home to hundreds and thousands of new apps each month and is one of the most versatile app stores available among all ecosystems. Android devices benefit from the wide availability and compatibility of such new apps, even being supported on Android versions from several years ago. There is a plethora of wide selection of apps available on the Google Play Store, ranging from highly productive apps to even some of the most pointless yet entertaining ones.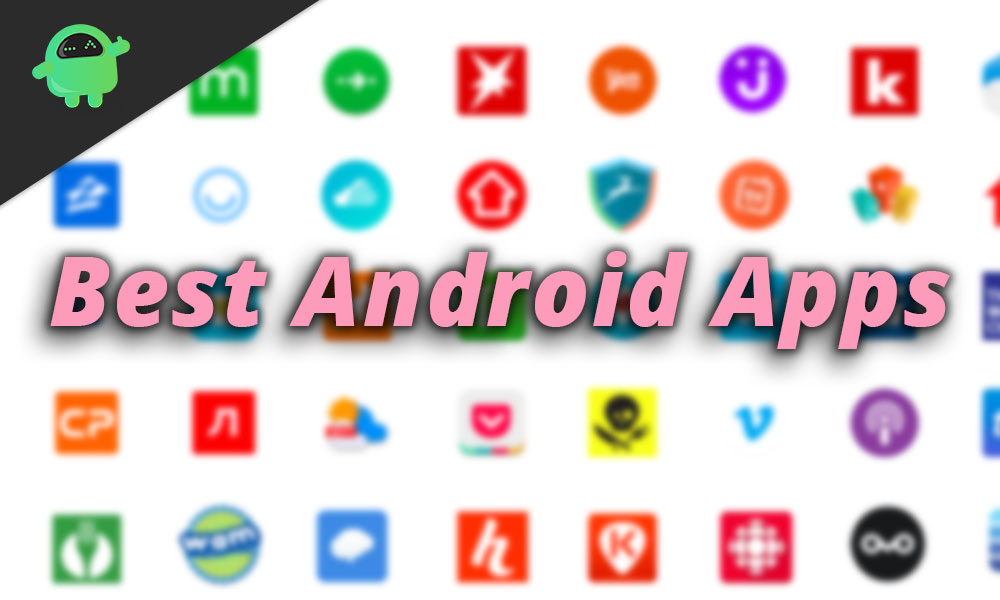 We at GetDroidTips have taken pleasure in bringing to you some of the best apps in various genres every now and then. However, it's time for a list of fresh and new Android apps for the month of August 2020. We've tried condensing the list to just the top 10 since the number of apps being released for Android per month is just insanely huge. These apps don't belong to the same genre and are placed in no specific order as such. We've just compiled a list, showing off some of the most intuitive and exciting services you can now enjoy. So sit back, and read on about our top 10 new and fresh Android apps for August 2021!
Top 10 New and Fresh Android Apps for August 2021
All of the apps mentioned below have been tried and tested by yours truly, and I recommend only those apps that provide a fulfilling user experience. As far as availability goes, most of the apps we've mentioned below are free, to begin with, but run on a freemium basis which means users can opt into buying the premium versions which unlocks a whole lot of other cool features. Overall, if you don't plan on spending any money on an Android app, you can still enjoy most of the listings here too! With that being said, let's take a look at our top picks!
1. Gallery Go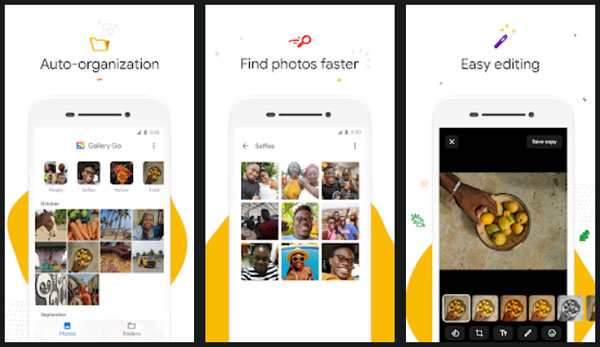 Kicking the list off, we have a great way to store and view all the media files on your phones, be it photos or videos. Gallery Go is a media gallery made by Google itself. While Google already has its unique Photos application, Gallery Go works locally and doesn't require an internet connection to work. This app is made keeping in mind the low-end hardware that is found in many Android devices. That being said, Gallery Go does have some AI features that group together similar faces of people and pets and creates a collection for you. The app has decent editing tools to quickly spice an image up as well.
Download
2. Checketry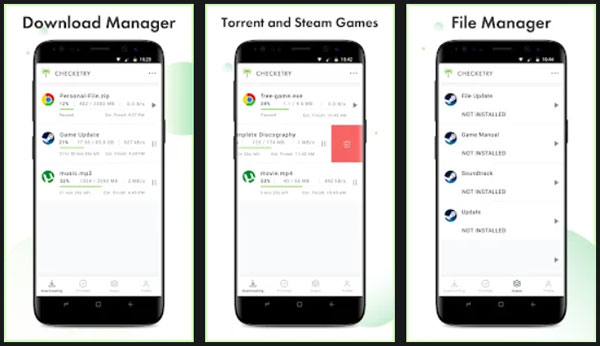 Checketry is the all-in-one download manager that everyone has been asking about for years now. This app solves all kinds of issues related to downloading large files, including slow download speeds, losing track of your downloaded files, and always having to switch between several devices while downloading specific content. Checketry allows users to remotely have a glance over all their downloads from all the devices it is connected to. Do note that you will require the Checketry desktop app installed for this to work. Overall, Checketry is a great app to keep track of your games, movies, music, torrents or any other kinds of downloads.
Download
3. AR Canvas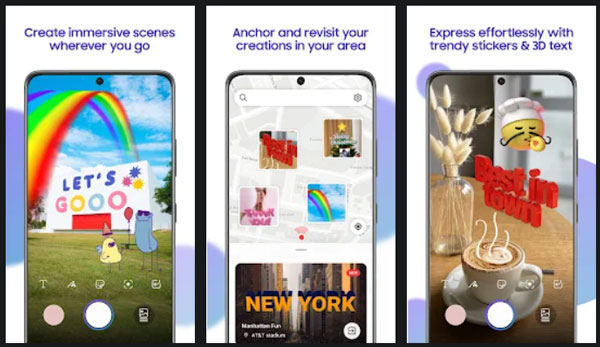 Developed by Samsung, AR Canvas is a fun way to share images and videos with your loved ones. It makes use of Augmented Reality and allows you to draw, write, add objects or stickers, and much more in the space around you – all in real-time! While this concept has been used before several times, thanks to the Korean giant's development team behind it, AR Canvas seems highly polished and is extremely fun to use. The use case scenarios for these apps are honestly endless. AR Canvas does require a phone with decent power in order to run without any hiccups.
Download
4. Data Restore Tool
The next mention on this list isn't actually a fully-fledged app. Instead, Data Restore Tool is basically an app-version of the restore option that has already been around in the past several generations of Android in the Settings app. Nevertheless, this app makes it even easier for you to transfer data from an older phone to your new Android phone. With this app installed, you can restore apps, contacts, SMS, photos, and more items that are saved in your Google Account. All you need is the app, an OTG cable, and a normal data transfer cable to begin the process.
Download
5. Open Sky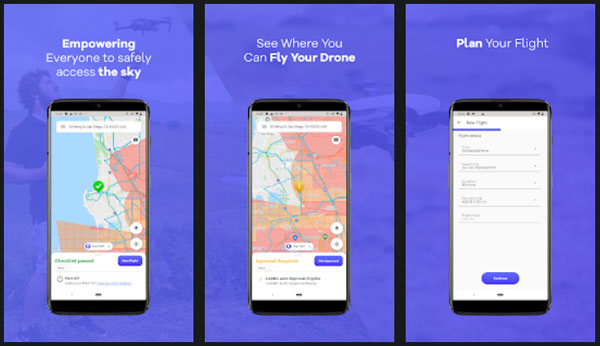 Yet another app by Google on this list, Open Sky is a companion app that every drone owner needs to have installed on their phones! Think of Open Sky like Waze but for your drone. It checks for any hazards around the area you wish to take your drone for a flight and alerts you about any abnormalities. Open Sky lets you view compliance maps to ensure you don't fly your drone in any unrestricted areas by mistake. Currently, Open Sky is only available in Australia and we can't wait for the app to roll out to other countries!
Download
6. Opera GX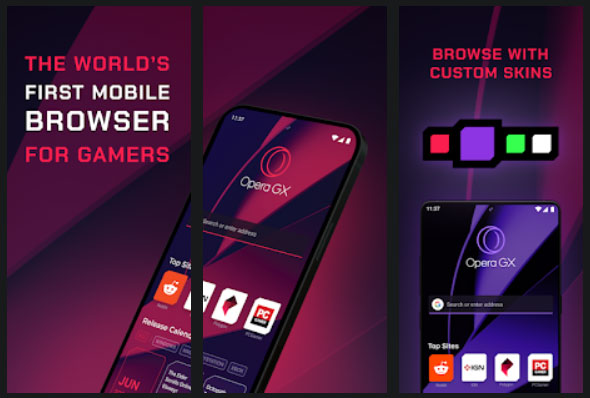 Opera GX is a gaming browser for your Android device. It solves most of the issues people have with other traditional browsers, and that is speed. Opera GX is an extremely quick way to browse anything you want on the web. Features like the FAB (Fast Action Button) give it an edge over other browsers that are mainly geared towards general web surfing. Opera GX also has a specialized hub for all gamers alike. Users can view the latest gaming news, and grab exclusive deals before everyone else! There are a bunch of other features that make Opera GX a must-have for any gaming enthusiast.
Download
7. Launcher OS 14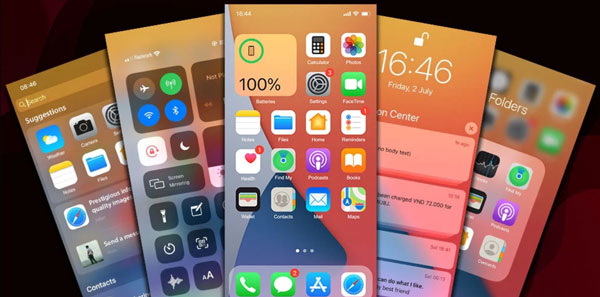 Ever wanted the look and feel of owning an iPhone but can't justify paying such a premium? Well, Launcher OS 14 brings the home screen experience of iOS to your phone! It completely changes the way your home screen and apps look and even adds a few nifty things such as a control center and notification center. The control center houses your quick toggles just like you would find in a legit iPhone. There is an Assistive Touch feature as well, that further helps mimic the look and feel of iOS on your Android device. Overall, this is a fun launcher that you can use to fool your friends.
Download
8. EWA: Learn English Language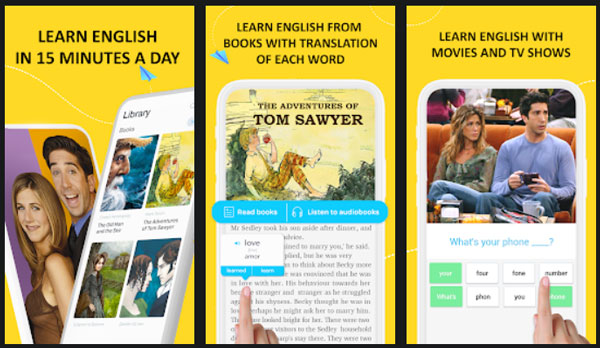 EWA is a great tool to learn the English language. The app has several modes including rookie, skilled, advanced English, travel English, business English, grammar, and more. EWA is fit for both beginners as well as people who are already well-versed in speaking English. The app offers over 1000 different books in the English language that are all free for you to read. There are features that make learning English even easier such as instant translation for words you are unfamiliar with. There are over 40,000 different flashcards that make learning even more fun. The app promises to improve your English by only spending 15 minutes every day.
Download
9. ToonMe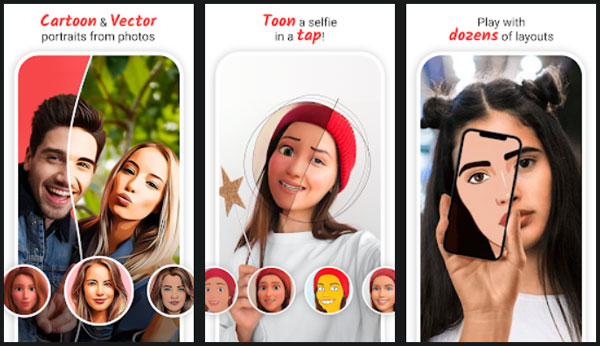 We're sure your social media feed has been filled with people posting cartoon versions of themselves for the past few days. All of that was made possible by ToonMe, which is an app that makes use of artificial intelligence to create a cartoon or vector version of your selfies or images. The app boasts about its incredibly accurate and quick results, and truth be told, it is indeed quite impressive. What used to take hours and even days for artists can now be achieved for free by using a simple app. ToonMe has a few filters that you can use for different effects.
Download
10. Wallfever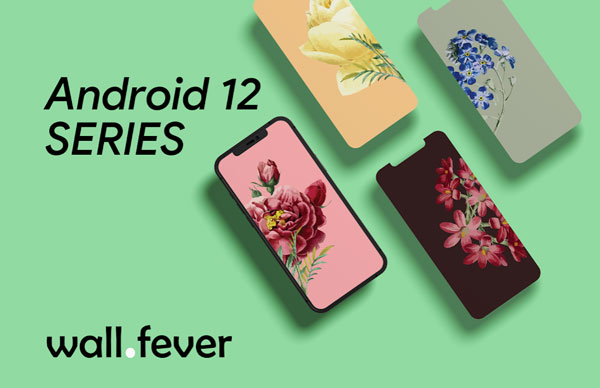 Ending the list, we have a great wallpaper app that curates wallpapers inspired by the new Material You design that rolled out with Android 12. Since the app is relatively new, the collection of wallpapers isn't anything to get impressed about, but the ones that it has are extremely beautiful. The developer has promised the addition of a new category every week, and that sounds great since the already existing wallpapers seem very delicious. Nevertheless, if you wanted to bring a bit of the Android 12 feel on your phone, this wallpaper app is a great way to do so.
Download
That's all folks! We hope you enjoyed our roundup of some of the best Android apps for August 2021! Which one among the list is your favorite, and how many of these apps have you already known or have been using? Know other good Android apps that you feel people might find interesting? Do let us know in the comments section below, we'd be delighted to hear from you guys!