The feeling that comes with the knowledge that you just lost your iPhone can be a really awful one, and more often than not, leaves you in a disorganized state of mind. This is because most of us actually store practically all our important information on our phones, and the thought of all that being available to another person, thereby risking our security, leaves us scared. In this guide, I will show you how to track an iPhone and its user without them knowing, which could lead to you recovering it.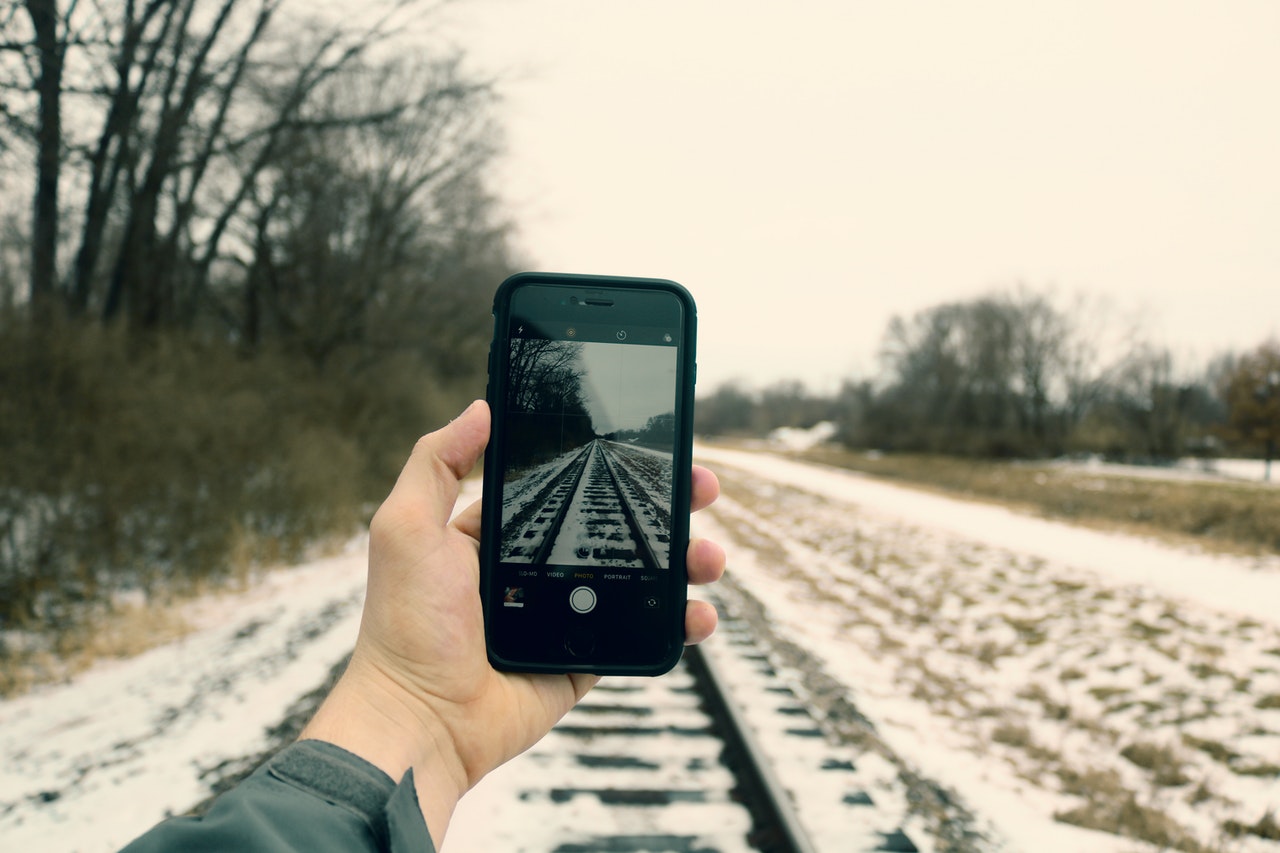 Track a Lost or Stolen iPhone with "Find My iPhone"
The first thing you must note in the search for your lost or stolen iPhone is that you must have turned on the Find my Phone feature while it was still in your possession. If you didn't do this, then there is no way you can actually track your phone, and if you are reading this right now, and you still have your phone, go right ahead and turn on the feature on your iPhone. To find your phone, go through the following steps.
Open 'Find my Phone' on another device
You can do this on your iPad, your laptop, or even another friend's iPhone. The Find my Phone app comes pre-loaded on IOS 9 – 12, so if you're using another Apple device, simply click on the feature on the phone, and if you're using a laptop, just go to iCloud.com, then click on 'Find iPhone'.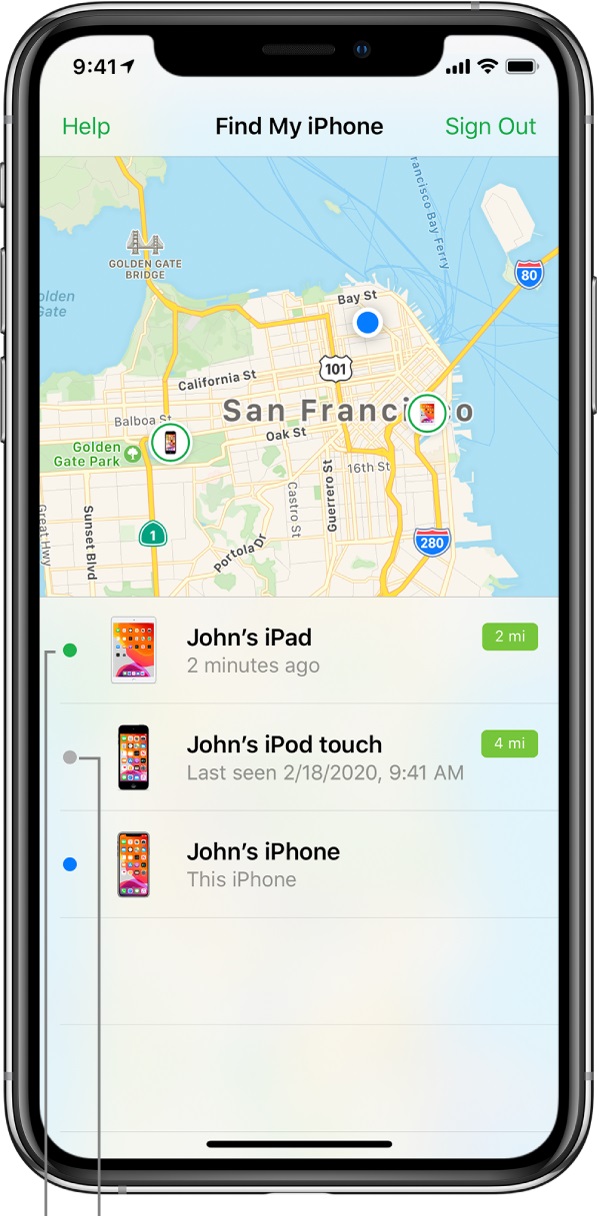 Log in with your Apple Credentials
After opening the app, you have to log in with your iCloud info, as it won't automatically log you in since you are not using your own phone. When you have logged in, in the 'All Devices' drop-down menu, select the particular device you want to track, as various devices could be logged in with the same iCloud info.
Weigh your Options
When you choose the phone, the tracking will automatically start, and when you get the exact location, you should go through the other options made available to you.
Playing a sound
This is only good for when you actually misplaced your phone at home, and clicking on it will make a sound go off on your phone, leading you to the exact place you placed it.
Activating the Lost Mode
When you click on this option, it will instantly lock your phone with a password and also display a message of your choice on-screen. This will ensure the safety of your phone till you find it and could also alert whoever it is with that you know their location and also what you expect them to do.
Erasing your Phone
This option comes in when you know that there are extremely slim chances of actually getting your phone back, an instance is when it has crossed international borders. This will totally erase all data on your phone, ensuring that all your information that could compromise your security will not be abused by the person it's with. You can also place a call across to your carrier to blacklist it, ensuring that it won't be usable ever again.
How to Track another iPhone without the user knowing
There are times when you want to track somebody's phone, could be a friend, your employee, your partner, or your child, for security purposes or to know what they are up to. Below are some ways you can actually track another person's iPhone without the user's knowledge:
Use the 'Find my Friends' app
This is an app that comes pre-installed on Apple devices with iOS 9-12, so there is no need for an additional download, and if the iPhone is an earlier version, then you have to download the app from the App Store. The Find my Friends app enables you to share locations between iPhones, and is a very great tool for tracking an iPhone user. To do this, you have to get a hold of the other person's iPhone.
When you've done this, open the app on your iPhone and the other iPhone. On their phone, click on their profile picture, and this will bring up the Share my Location feature, and you should also make sure that the location is being shared from My Device due to the ability of multiple iPhones to sign in to the same iCloud account.
On your iPhone, enable Airdrop from the Control Centre, and enable your device to be discoverable by Everyone, though the Contacts Only option should be enough if the person's contact is saved on your phone.
Then, on their Find my Friends app, click on Add and click on your contact icon when it comes up. It will also give you the option to either Share for 1 hour, Share for 1 day, or Share Indefinitely. Click on Share Indefinitely, to share their location for as long as possible.
Once this is done, it would pop-up on your phone's screen that your friend wants to share location with you, click on Accept. After a few seconds, another pop-up will come up, asking if you want to share your location as well, and from the list of options, click on Don't Share.
Then, any time you need to track their location, just go to your Find my Friends app and click on their contact, and you can see their exact current location. There is also an option for you to be notified once they arrive and leave a certain location. For example, your partner says he or she is going to a party, you can set your app to notify you once they arrive and leave that exact location, letting you know what they are up to.
You can also use the Find my Friends app to share your location to your friend's phone, in case your phone is stolen in the future, making tracking easier. It is however advisable to do this with a friend you trust.
Making use of Third-Party Programs
There are also some third-party apps or sites which you can use to track another person's iPhone without having access to their phone at all, and definitely without their knowledge. Below are some third-party programs you can employ in successfully spying on someone
KidsGuard Pro
Some of the features that make KidsGuard Pro very efficient in tracking are as follows:
100% legitimacy and security. There is no need to jailbreak the iPhone you want to track or even to install any app.
You can track long-term as well.
All tracking is done remotely online, thereby requiring no access to the iPhone to be tracked.
Real-time tracking is enabled, as well as the ability to check past location history.
It has been rated as the best monitoring and tracking app by top tech sites.
To use this program, you have to first register your email ID and pay for the premium version. Then, select the OS of the device you want to track, in this case, an iPhone. Then, input the iCloud info of the target phone, and then click on 'Continue'. This will lead to the program verifying the info you put in and then redirect you to the web control panel, where you can monitor and track the location of the device.
FoneMonitor
These are some of the features that make FoneMonitor an efficient phone tracking program:
You can view call history, as well as real-time incoming and outgoing calls.
You can preview all pictures, videos, and apps to be downloaded, and block any apps or programs at will.
You can track text messages, both incoming and outgoing.
You can also monitor the WhatsApp activities of the device.
You can track the location of the target device.
To use FoneMonitor, start by creating a Premium Account, by signing in with your email and password, where a setup link will be sent to you. Once you have received your login details, go ahead to login. You will be redirected to a Wizard setup page which will require all necessary info of the target device. Input all needed info.
Then, you will be required to verify the iCloud info of the target device. After you do this, you will be directed to a control panel where you can control all the activities as aforementioned, and track successfully without being caught.
PhoneSpector
Below are some of the features of PhoneSpector that help in tracking the device:
You can track iMessages, even if they are deleted.
You can track call history as well as contacts.
You can as well track photos and videos.
You can track Facebook, WhatsApp, Kik, and WeChat messages.
You can track the location data of the device.
You can track the Calendar appointments.
You can also track the device's Notes.
You can track the device's Safari browsing history as well.
To make use of PhoneSpector, you have to install the software, then go through the easy-to-follow steps to set up your premium account, and begin tracking instantly, either from your phone, your tablet, or your computer.
All these are tested and trusted ways to track an iPhone without the knowledge of the user.