Teamviewer is free computer software to access any computer in the world easily. Whether its for work purposes or general troubleshooting for a friend. However, there are times when you might need to share or transfer files on Teamviewer. These might be configuration files, office documents, or small software setups.
To transfer files, you can always upload them to a third-party website and share them. Most people use Google Drive and Mediafire to upload files and share them in Teamviewer. In most cases, it works, but it's not a secure way of sharing files. Anybody with a link can open them, which is not ideal for confidential files.
So, Teamviewer has an inbuilt option to transfer files, which is quite helpful. It is easy to use, and you can share any kind of file or document.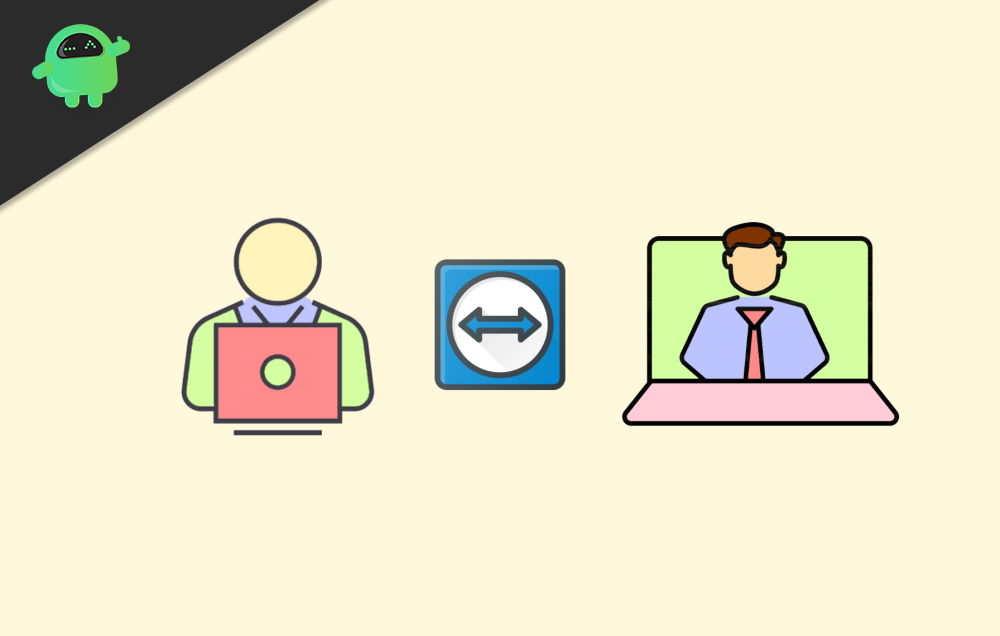 How to Transfer Files on Teamviewer
First of all, you have to download TeamViewer on your computer or laptop, and you have to install this software on the computer that you want to access. This software can be downloaded from the official website of Teamviewer for free.
Step 1: Launch TeamViewer on your PC.
Step 2: Choose the connection type as "File transfer" and Enter the ID password for the computer you want to connect.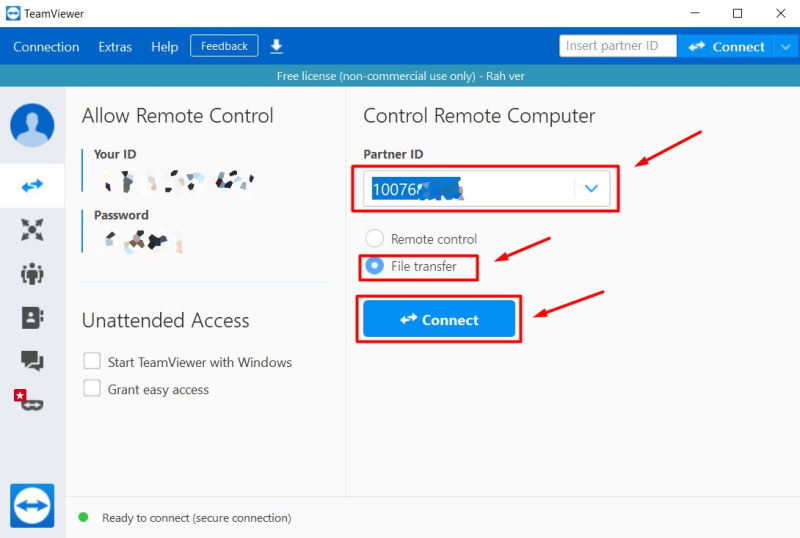 Note: If someone else wants to connect to your PC, then you need to share the login ID and password shown in the TeamViewer dashboard.
Step 3: Connect to the required PC after entering login details.
Step 4: After entering the password, your partner's computer will connect. You will see the partner computer dashboard on your computer screen.
Now you can transfer any type of file by copying and pasting them on your computer. You can also share the link of the file (Google drive link or media fire link) in the chatbox below.
Conclusion
Transfer files on Teamviewer is easier than ever. You can share up to a maximum of any size. With the latest Teamviewer, you can share files at a maximum speed of 200 MB/s, which is blazing fast. Also, sharing of files is encrypted on Teamviewer, so you can rest assured about the security fo your files.