It seems that you're reading this article right now because you can't find the way to unlock the Caterpillar 745C in SnowRunner, then you're in right place and here we've shared the simple and step-by-step brief guide on how to do it. There is nothing much to say about SnowRunner as it becomes one of the most highly rated and popular driving simulation video games in the market right now. Though the game is very new, the core substance and the series itself was quite older and that's why the missions, vehicles, gameplay, graphics everything is near about perfect.
As we mostly mention that finding a vehicle and unlocking it quickly or properly in the SnowRunner game is not so easy until you understand what to do exactly. So, if you're new to the game and don't really know much about the Caterpillar 745C vehicle location or the way of unlocking it, check the steps below.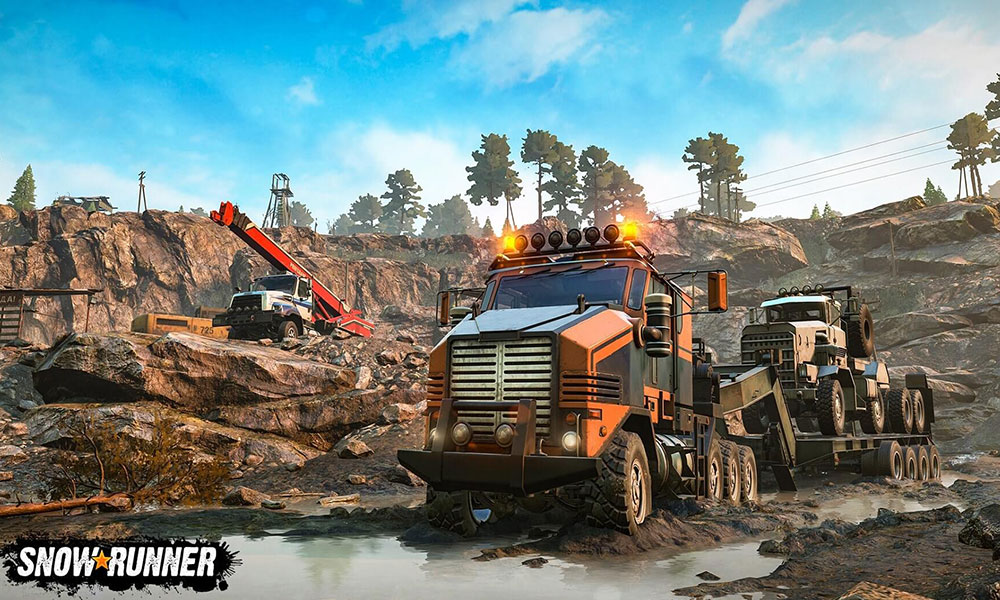 Caterpillar 745C: SnowRunner
Caterpillar 745C is one of the heavy vehicles that can easily carry frame addons of your vehicle without any issue and you can drive it on any condition without stuck in obstacles.
How to unlock the Caterpillar 745C in SnowRunner (Cat Dumper)
In terms of the Caterpillar 745C vehicle, you can find this one in the North Port (Alaska, USA) location called "Mountain River". Once you've reached the vehicle, you have to do a mission and unlock the vehicle. You can include plenty of frame addons, differential lock, winch, tires, suspension, gearbox, engine, etc.
Go to the Truck Store > Purchase the Pacific P12 vehicle.
Head over to Customize > Frame Addons > Add a Large Maintenance Frame Addon.
Leave the Garage and select your route in the map towards the Mountain River.
Go to the Mountain River Gateway location.
Enter the Gateway > Head over to the map and select 'Working Stiff' and set a route to it.
Simply drive the vehicle to the destination.
Now, start the Task 'Working Stiff' > Repair the Caterpillar 745C vehicle.
Repair it properly to restock the large Maintenance Frame Addon because it can't carry enough supplies to repair once at a time.
Head over to Truck Recovery and the supplies will be refilled automatically to Pacific P12.
Next, leave the garage and drive back again.
Repair the Caterpillar 745C again those were remaining previously.
Stage Completed notice will appear.
Now, you need to attach the Winch to the Caterpillar 745C.
Go to the map and set a route to Sawmill.
Drive your vehicle to the destination.
Once you reached, you will get Task Completed notice.
Change the Truck and here you go. Now, you've unlocked the Caterpillar 745C.
Just head over to the garage using Truck Recovery and repair your truck accordingly (if any).
That's it, guys. We hope you've found this article very useful. If you've any queries, you can comment below.