Zelda: Tears of the Kingdom offers a captivating exploration experience in the world of Hyrule. One of the exciting tasks in the game is unlocking the Popla Foothills Skyview Tower. Follow these detailed steps to successfully unlock the tower and reveal hidden treasures in the game.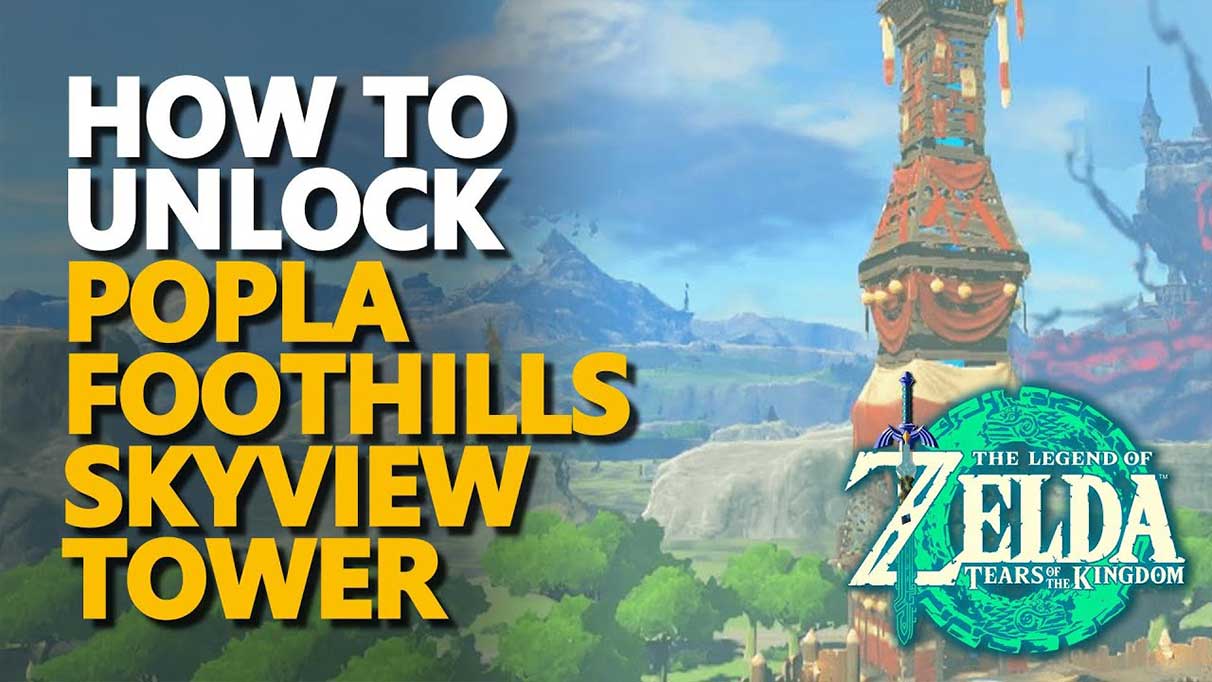 How to Unlock Popla Foothills Skyview Tower in Legend of Zelda Tears of the Kingdom
Help Elmerson the mechanic: Venture into the well near the tower's entrance and smash the rocks near the pool. Proceed around the corner to find Elmerson trapped by bars after triggering a trapped treasure chest greedily.
Rescue Elmerson: Return to the surface and head south to the Popla Foothills Excavation Site. Use the power of Ultrahand to grab a nearby rock and place it on the button next to Elmerson's cage. This will release him from prison.
Obtain the treasure chest: Utilize the Ultrahand power to target the treasure chest near Elmerson's prison. Press the down button on the directional pad to bring the chest closer and onto the button on the other side of the bars. The weight of the chest will depress the button, allowing you to access the loot.
Speak with Elmerson: Return to the Popla Foothills Skyview Tower and engage in conversation with Elmerson. Free from his cage, he will open the door, granting access to the sky section.
Explore and discover: Unveiling this portion of the map will unveil various exciting locations around Faron, including a lake where one of the best horses in Tears of the Kingdom can be found.
By following these steps, you will successfully unlock the Popla Foothills Skyview Tower and unlock new adventures in Zelda: Tears of the Kingdom. Enjoy your exploration of Hyrule!
You can watch the video for more detail: