Spellbreak is a new multiplayer survival game, which involves action-spellcasting elements against other players. The survival takes place on the Hollow Lands in the game, where the players are to master magic combinations in order for survival. Just like every other game out there, Spellbreak too contains several cool in-game stuff that the fans are all rushing over for.
Today in this guide, we'll take you through everything you need to know regarding unlocking the Hollow Skin in Spellbreak. There are multiple methods in the game that helps you unlock the Hollow Skin so we'll go through them shortly. So without any further ado, we'll get right into how to unlock the Spellbreak Hollow Skin.
How to unlock the Spellbreak Hollow Skin
In order to unlock the Hollow Skin in Spellbreak, one of the most popular methods is to enter official Spellbreak giveaways on Twitch. This is by far the best method and it has a great chance of giving you the Spellbreak Hollow Skin. However, if you're looking for other routes, then taking part in community events and playtests are two other ways to get this particular skin in Spellbreak.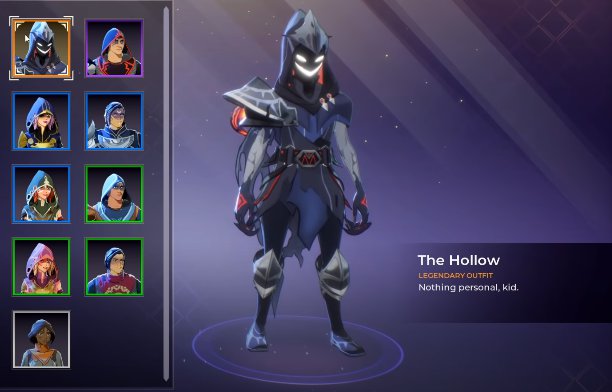 If you're entirely rushing over the game for the Spellbreak Hollow Skin, then keeping an eye out on the official Twitter account of Spellbreak should give you some hints. This twitter account devotes to updating the fans about any special giveaways, which includes the Legendary Hollow Skin in Spellbreak.
Now that you know how to unlock the Spellbreak Hollow Skin, it is best that you go about to be on the lookout for any information regarding this particular skin. Although their official Twitter handle is one place to look for, it is best that you keep yourself involved in the game's community events and playtests. That said, we hope reading the article above has equipped you with some bit of information. Please let us know by commenting down below if you have any further queries regarding the same.
Also, check out our iPhone Tips and Tricks, PC tips and tricks, and Android Tips and Tricks if you've got queries for it or want help. Thank you!