With T-Mobile U.S., you can enjoy wireless voice, messaging, and data services throughout the United States and the territories. These services are offered under the T-Mobile and Metro by T-Mobile brands. Despite this, it is a GSM wireless carrier that works with GSM-enabled cell phones. Mobile phone service uses GSM frequencies, one of two wireless frequencies for cell phones.
If your 4G signal goes down, CDMA and GSM will provide 3G service. But, as this GSM SIM card only works with T-Mobile, you must use the steps below if you want to upgrade your phone and unlock your T-mobile phone. So, make sure to perform these steps to unlock your T-Mobile phone. Therefore, let's get started: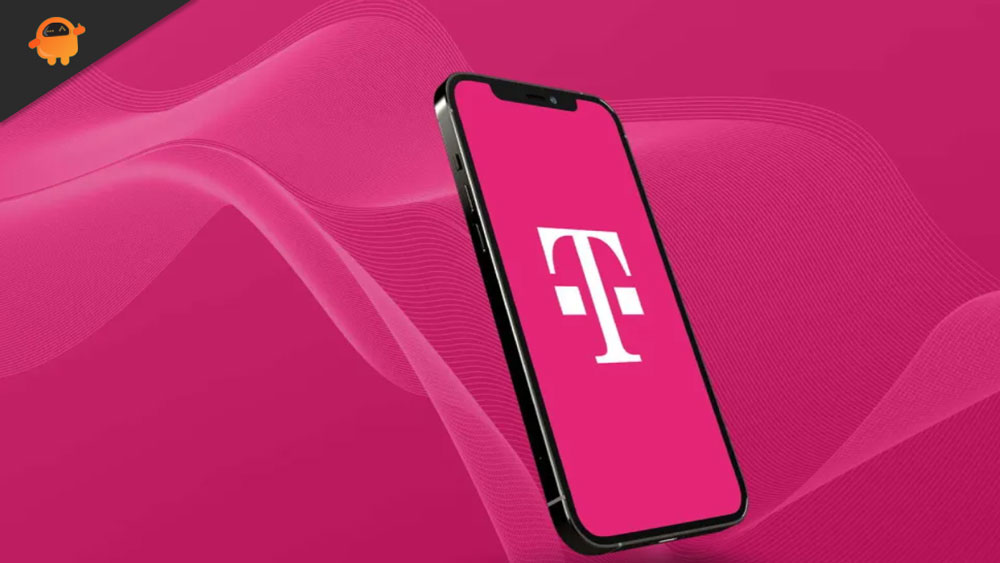 How to Check If Your T-Mobile is Already Unlocked?
Before we tell you how to unlock your T-Mobile phone, we have to tell you how to check if your T-Mobile is already unlocked or not. This is because it is possible that depending on how long you use the T-Mobile phone.
Unlike Verizon, the Un-Carrier doesn't have the strictest unlocking requirements, but it's not quite as free-wheeling either. These steps will help you determine if your phone is already unlocked:
You can select your line from the Accounts page of your My T-Mobile account by logging in through your web browser.

Check whether your phone is already unlocked by clicking on Check device unlock status. You can enjoy your new carrier if your phone is already unlocked.
Check Eligibility Requirements To Unlock T-Mobile
The requirements for unlocking your phone may not yet be met if it has not yet been unlocked. Before starting the process, familiarize yourself with T-Mobile's different limitations for its various plans.
#1. Postpaid eligibility
For T-Mobile postpaid plans, you'll also need to meet these requirements:
Make sure a least 40 days must have passed since the device was active on the T-Mobile network.

For a monthly payment plan, you must pay off the entire balance before you can move on.

Your account must also be completely canceled if you have already canceled it.

In certain circumstances, T-Mobile may require additional information from you, such as proof of purchase.
#2. Prepaid eligibility
The guidelines are very distinct if you are on a T-Mobile prepaid plan.
More than 365 days must have passed since you activated your T-Mobile device.

The device must have had over one hundred dollars in refills during its active period if it hasn't been active for a year.

There is a 12-month limit on how many mobile devices you can unlock.

If T-Mobile requests additional information from you, they may once again ask for proof of purchase.
#3. General eligibility
Regardless of which T-Mobile plan you choose, these requirements must be met first. There are many similarities between them and those offered by other carriers. We will follow these rules:
If T-Mobile sold the device, it must have been sold by them.

No loss, theft, or block can be reported.

Carriers must approve your account.
You should be able to unlock your phone provided that you have paid all of your bills and purchased it from T-Mobile.
How to Unlock T-Mobile Phone
If you have verified that your T-Mobile is not already unlocked, follow the instructions below to unlock it. However, make sure to perform the steps to unlock your T-Mobile phone:
iPhone
The unlocking process for an iPhone on T-Mobile can be a little tricky on Android devices, but it's straightforward on iPhones of any size or shape. You might already have it unlocked. The following steps should be followed:
If your iPhone qualifies, contact T-Mobile, and your request will be processed automatically.

You can fully unlock your phone by inserting your non-T-Mobile SIM card and completing the setup process if your phone already shows as unlocked on My T-Mobile.
Back up your iPhone, reset your device and restore your backup if you don't have a new SIM. Making sure you have your new SIM before the event is probably more convenient.
Android
Unlike other carriers, T-Mobile accepts Android phones without discrimination. With its relationship with OnePlus, it offers an extensive selection in comparison to other major carriers. Depending on which phone you're using, there are also a variety of instructions you'll need to follow. Here we will take a look at most of the main players.
For Samsung:

Settings > Connections > More Connection Settings > Network Unlock.

For OnePlus:

Settings > Wi-Fi & internet > SIM & network > Advanced or Network unlock.

For T-Mobile REVVL:

Settings > Network & Internet > Mobile network > Advanced > Network Unlock.
The Permanent Unlock option must also be selected from the Network Unlock menu, regardless of the device. Your phone will be unlocked once it completes the process.
Also Read: Fix: Sprint/T-Mobile YouTube Music Not Loading Songs
So, that's all on how to unlock your T-Mobile phone. We hope that you find this guide helpful. Meanwhile, in case you need more info, comment below and let us know.