You could find yourself really overwhelmed with the numerous digital media files you have, be it music or movies, and could also be wondering how to keep and access all your media files on one device (any device). Kodi is just the multi-platform you need for all these functions, but you definitely need to keep your new media player up-to-date.
Just like a lot of open-source software, Kodi is a highly flexible and effective tool for organizing and playing all your virtually collected multimedia content. It is also an open web-based media streaming platform, and so it isn't just a media player but your personalized library of content.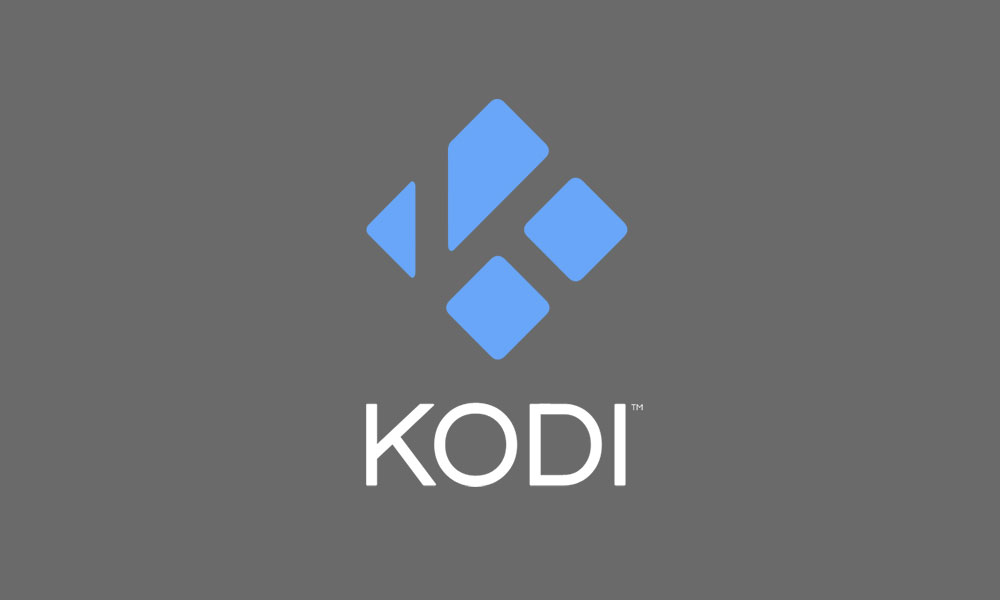 Kodi doesn't have an in-built update system and does not auto-update, so users have to manually update it not to miss out on new features and security patches. The older update version was Krypton, and Leia build the biggest update this year, so to make the transition to Leia very fast and smooth, my guide will walk you through the steps on how to update Kodi on any device. The good news is that Kodi supports almost every popular operating system, including Windows, iOS, Android, Linux, etc.
Steps to Update Kodi on Any Platform & Device
Update Kodi on Android
With the exception of the Google Play Store, Kodi does not auto-update any of its apps, so for Android devices, your Kodi version will automatically update itself when new versions are released as long as you have enabled automatic updates on your device.
We already know to use the Google Play Store to download and install Kodi on your Android device. Though you can still update the current build of Kodi to its latest version through the Play Store even if you have downloaded Kodi APK from its official website, with this, the update process is very simple:
Open the Google Play Store app.

Search for Kodi and open it.

If there are any updates available, it will show an "

update"

button.

Tap on the button, and the Play store will begin updating immediately.
Note: There is also a special installer app for Kodi for Android users who are not using the Google Play Store or Google Services, and it requires just one-tap.
Update Kodi on Linux
Linux users already know that applications are installed on this operating system by typing in a series of commands. Therefore updating Kodi would also be the same procedure. These are the steps:
Open and run the Terminal interface (CTRL + ALT + T).

Run the following command to install Kodi on your Linux distro:
sudo apt-get upgrade kodi
That's it, Kodi will now be downloaded and updated to the latest available version. If Kodi is on the latest version, then it will show, "Kodi is already the newest version," but if not and an update is available, it will ask you to press "Y" to continue the update.
Update Kodi on macOS
If you are a Mac user, there is no automatic update option for Kodi because Kodi is not available on Mac App Store, so the only way to update Kodi on macOS is by reinstalling the application, and to do that, you have to manually download the update files for macOS from the official Kodi website. Reinstallinginstalling the application will save all your content and simply update the new code over the existing setup. It is a straightforward process:
Visit Kodi's official website and open the download page for macOS (make sure that the Recommended

Tab is selected).

Click on the button that says, "

Installer(64bit)"

. It will download the latest Kodi installation file available in the DMG file format.

Once the installer file is downloaded, double-click on it to open.

Click on the "Applications" folder and press

CMD + V key

into the application folder, or you can

drag-and-drop Kodi's application

into the application folder.

There was an old version of Kodi which was installed on your Mac, so it will prompt you to replace the existing file, and you confirm your decision by clicking on the "

Replace"

button.
With this simple process, your Kodi will be updated to the latest version immediately.
Update Kodi on Windows
Windows has a larger user base for Kodi; hence Kodi's teams developed a script called "Kodi Windows Installer" as the easiest way to update Kodi on Windows. There are other options to update, which are through the Microsoft Store, from Kodi's official website, or by using a standalone add-on. Here, we will go through all the options with a step-by-step guide so you can make your preference.
Microsoft Store
Kodi is available on Microsoft Store, and so you can update it within the app store, without downloading a separate offline installer.

Open Microsoft Store and search for

Kodi

.

Open it and click on the "

Get"

button. If there are available updates, Kodi will look for them and offer you the latest build.
Official Kodi Website
This option happens to be the most commonly used by Kodi users.
Open the download page for Kodi v18.7 "Leia" and choose the build from the menu.

If you are not sure of your PC's architecture, it is advised that you right-click on "My Computer" and open "Properties" to check.

After that, you will find "System Type" on that Tab, download a matching build to your system architecture, either 32-bit or 64-bit.

Then install Kodi on top of the existing Kodi setup and click on the "Yes" button to run the installation. One good news, all your

add-ons, and repository

will be intact.
With Standalone Add-On
Open Kodi and switch to the "Add-on" tab. Click on the "

search"

button.

Then tap the "

search add-ons"

option.

Now type "

windows installer"

and click on the "

ok"

button.

After that, click on "

Script-Kodi Windows Installer".

Click on the "

install"

button and continue to click on "

Run"

to start the Windows Installer.

The installer gives you four update channel options for Kodi: Nightlies (unstable), Stable Releases, Snapshots (semi builds), and Test Builds. Select Nightlies if you want the latest builds of Kodi but with bugs, or Stable Releases if you want the latest one without bugs.
Via Windows Installer
On your Windows PC, use your browser to open the overview of the Kodi Windows Installer script.

Click on the blue-colored 'download' button and a zip file should download to your PC

Now, open Kodi and click on 'Add-ons' using the main menu. Click on the open box icon in the top left corner and choose the 'Install from ZIP file' option.

Navigate to your recently downloaded zip file and click on it.

After some time, the script will be installed. Open it and choose 'Add-ons' from the main menu. The add-on will show you a list of categories, select '

Released'

to install the latest available version.
Update Kodi on Raspberry Pi
Raspberry Pi runs on Raspbian, which is a Linux-based platform. Remember, we pointed out that updating Kodi on Linux entails typing a series of commands, so you can easily update Kodi on Pi with just a few simple commands.
Open the Terminal on your Raspberry Pi and run the following commands one after the other:
sudo apt-get update
sudo apt-get install kodi

First, it will update the repository, and if there are any updates, Raspbian will automatically download the latest Kodi and update the existing build.
Update Kodi on Xbox One
Xbox One will keep all your games and applications updated automatically by default, but there might be a glitch in the process, and that is why you will have to update your apps and even Kodi manually.
Open the Microsoft Store on Xbox One and search for '

Kodi'

.

Click on the 'Get' or 'Update' button as the case may be, and it will start updating Kodi.
Update Kodi on Chromebook
If your Chromebook device has a Play Store support, then it will be very easy to update Kodi on it. If that's the case, all you need to do is to update the app through the Play store, which means your Chromebook will do the job on its own. But if your device doesn't have it, no cause for alarm though its a bit tiresome cause you will start from scratch.
You will have to do a fresh installation of Kodi on your Chromebook from Google Play Store.
Update Kodi on iOS
Sadly, Kodi is officially not available on the iOS App Store even though this application offers a fully-featured iOS app. So if you want to update Kodi on your iOS device, you actually need to reinstall it, and we suggest you completely remove Kodi from your iOS device and then install it from scratch (which will delete any custom content you might have added).
Update Kodi on Amazon Fire TV
Transfer the Kodi APK to Fire TV Stick.

Come to Fire TV Stick and install '

Send files to TV (SFTV)'

app from Amazon App Store. To do so, switch to the 'app' section on the top-bar menu and navigate to the 'categories' section.

Enter the 'utility' section.

Look for 'Send files to TV' app on the front page.

Open it and install the app, and after installation, start the app.
Now that we've covered the steps on updating Kodi on all of the platforms you could possibly use the service on above, it's simply up to you to carry out the needful; that is, update your Kodi app on a regular basis to ensure maximum security for your multimedia data.