In the age of ever-growing media, a plethora of services like Netflix, Hulu, and Amazon Prime have taken the center stage, and have been ripping off the old cord-connected means of entertainment that everyone was used to up until now. Everything is now over the internet, and with all the latest movies and TV Shows being favored towards the younger generation, one might be acutely interested in organizing them all in one place and listing them out in a beautiful manner. Well, for you, Kodi is the right solution.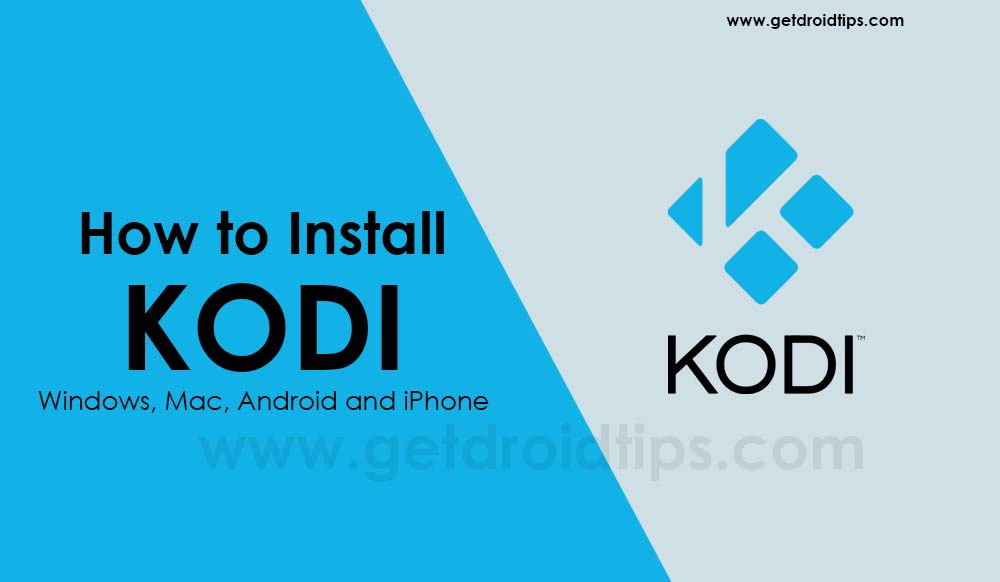 What is Kodi?
Kodi, or formerly known as XMBC, is a popular media player that is available on numerous platforms. It depends on third-party services to sort and add media to its own library, and once set up properly, Kodi can provide a very seamless experience. Users with Kodi installed on their devices can not only enjoy the latest movies, TV shows, anime but also have the leisure to use Kodi as a music player to stream all of your favorite podcasts. As we speak, Kodi is available for a wide spectrum of devices, including Windows, Mac, Android, and iOS. It also supports many Televisions with the proper firmware, but that requires you to have a physical Android box that can do the trick for you. Following are a few of the features that Kodi lists on its website :
Kodi can play all your music including mp3, FLAC, Wav, and WMA formats. It has a cue sheet, tag reading support and smart playlists for ultimate control of your music collection.
Kodi can do Movies too! Supporting all the main video formats including streamable online media, Kodi can import, browse and play your Movie collection with ease.
The TV Shows library supports episode and season views with posters or banners, watched tags, show descriptions and actors. Great for keeping track of your progress.
Import pictures into a library and browse the different views, start a slideshow, sort or filter them all using your remote control.
Kodi allows you to watch and record live TV all from easy to use interface. It works with a number of popular backends including MediaPortal, MythTV, NextPVR, Tvheadend and many more.
Kodi allows you to completely change the whole appearance of the interface with skins. We have no doubt that you will find something that suits your tastes (or loungeroom).
The real power of Kodi comes from the vast selection of user-created Add-ons. There are Add-Ons for popular web services, applications, and scripts.
What is Kodi? Everything that you need to know
Now that we've briefed out what Kodi really is, you might be interested in knowing how you can install it on your devices. Well, lucky for you, we have an indepth guide going over how you can Install Kodi on Windows, Mac, Android, and iPhone. Sit back and enjoy your read!
Install Kodi on Windows
Kodi runs flawlessly on Windows 10 devices, but if you have any computer or laptop running Windows Vista and higher, installing Kodi is as simple as installing any other piece of software.
Head over to the official Kodi website, and click on the Download button under the Windows section.
Here, choose your system architecture (either 32-bit or 64-bit), and wait till the download is finished.
Launch the installer, and follow the instructions.
Choose any location where you want Kodi to be installed in, and click on Install.
The process shouldn't take much time, and you'll have Kodi running on your Windows PC soon!
Install Kodi on MacOS
If you have any kind of MacOS device, maybe an iMac, MacBook Pro or a Mac Pro, you can enjoy Kodi on it too. There's a dedicated installed for MacOS just like there is for windows as well, so don't sweat.
Head over to the official Kodi website, and click on the Download button under the MacOS section.
Choose the 64-bit Kodi 18 installer, and wait till your download has finished.
After that, it's as simple as dragging the downloaded file into the Applications folder on MacOS.
Now your Kodi experience is just a double click away on your beloved Macintosh.
Install Kodi on Android
If you happen to be an Android user, then installing Kodi is even simpler. The Android app for Kodi has a wide range of features and has a great UI to work with. It receives updates every few weeks, fixing bugs and adding new features every now and then. Read on to find how you can install Kodi on your Android device.
Launch the Google Play Store, and search for Kodi in the search box.
Tap the top result, and you may confirm its legitimacy by ensuring the app is provided by XMBC Foundation.
Tap on the Install button, and wait till the download finishes and the app is installed.
Head over to your App Drawer, and launch the newly installed Kodi app on your Android device.
[googleplay url="https://play.google.com/store/apps/details?id=org.xbmc.kodi&hl=en"]
To check for any app updates within Android, head over to the Google Play Store once again, swipe from the left, tap on My Apps, and if there are any updates for the Kodi app, you should be able to simply Update it.
Install Kodi on iOS
Do you use an iPhone, iPad or an iPod Touch? Unfortunately for you, the Kodi app for iOS is not available to be installed directly on the App Store. You will need a jailbroken device to perform this installation. If you are already well experienced with Jailbroken tips and tricks, then it should be as simple as sideloading any other app from an external source on your iPhone. However, we ourselves don't recommend you go out of the way to jailbreak your iOS device just to install Kodi on it. There are a lot of risks involving security and privacy since you'll be sideloading the app from an external source. In any case, if you still wish to go ahead with the installation, you can find the app over at the official Kodi website.
That's all folks! If you were able to install Kodi on your operating system of choice, then we're really glad. If you have any other queries regarding the guide, then let us know down below!
How To Install Kodi On Fire Stick/Fire TV?