Vampire Survivors became very famous ever since its launch in late 2021, and it currently has over 100,000 positive reviews on Steam. In this Vampire Survivors Evolutions Guide, we will discuss all the evolution combinations available in this game.
A neat Roguelike game has its fanbase. Vampire Survivors is an amazing Roguelike shoot-'em-up game that was developed and published by Luca Galante, and they are also known as poncle. The game has got quite popular because of its weapon strategy gameplay. Down below we will take a look at these weapons and their evolution details.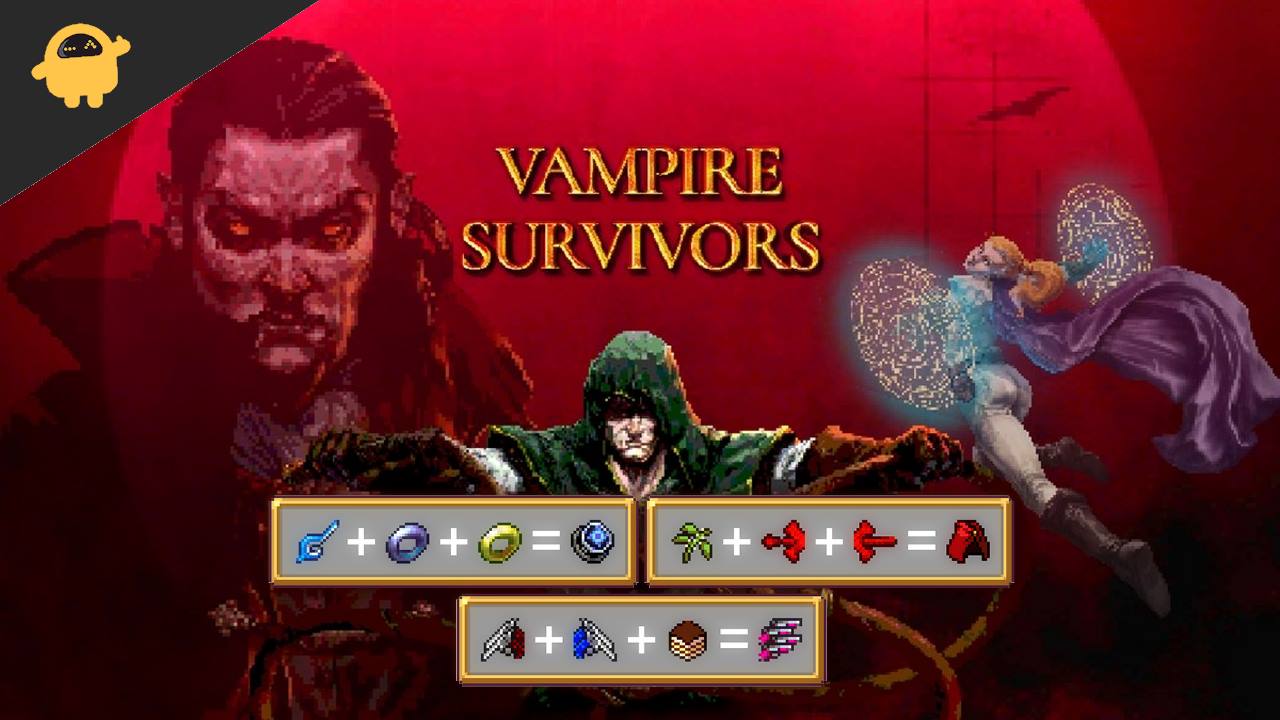 Vampire Survivors All Evolutions Guide
Let us first understand what the term Evolution means in terms of game mechanics. Evolution is a game mechanic that upgrades the stats of an in-game item when combined with other things. In Vampire Survivors, players have to combine Base items with Passive items that act as a catalyst and finally reward the player with an evolved version of the default weapon. These weapons are much more potent when compared to their base counterparts.
Before you upgrade/evolve any weapons in the game, here are some key points to keep in mind.
Evolution changes a base weapon to a stronger weapon when combined with a catalyst.
A Union is a combination of two weapons that results in a new weapon.
A Gift is an additional weapon or passive item one would get when the conditions have successfully occurred.
Vampire Survivors Evolution Pre-Requisite
Now that we are familiar with the key points, we will be listing all the conditions necessary for Evolutions, Unions, and Gifts in-game.
Players are required to have a fully leveled-up base weapon along with its counterpart present in their inventory.
In the case of a Union, both the base weapons have to be leveled up to max. It is also possible that a catalyst or possible item could be required.
In the case of items such as Infinite Corridor, Crimson Shroud, Sole Solution, and Ashes of Muspell, their passive items must also be fully leveled up.
In the case of Bracelet, Bi-Bracelet, and Super Candybox II Turbo. A passive item is not needed as it can be evolved directly.
Finally, players must then collect treasure chests that contain evolution-type rewards. In the majority of stages, these chests will be dropped after boss battles.
All Evolutions in Vampire Survivors
As previously discussed, Evolutions are changes from a base weapon to a stronger weapon, this can only be obtained with the help of a passive item or a catalyst. Here are all the Evolutions available in-game.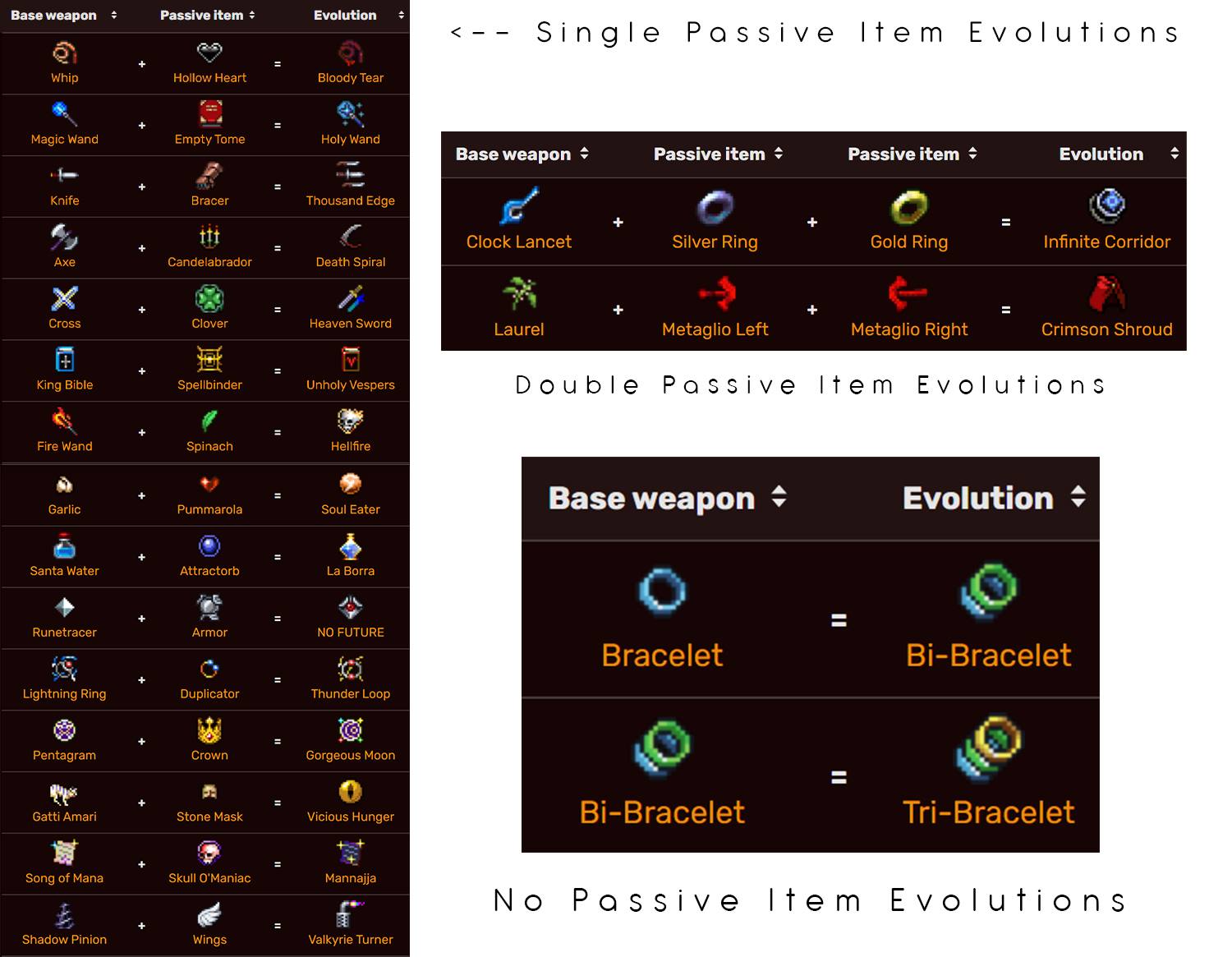 All Unions in Vampire Survivors
As mentioned previously, Unions are combinations of two different weapons forming a new weapon that is much more powerful. Here are all the Unions available in-game.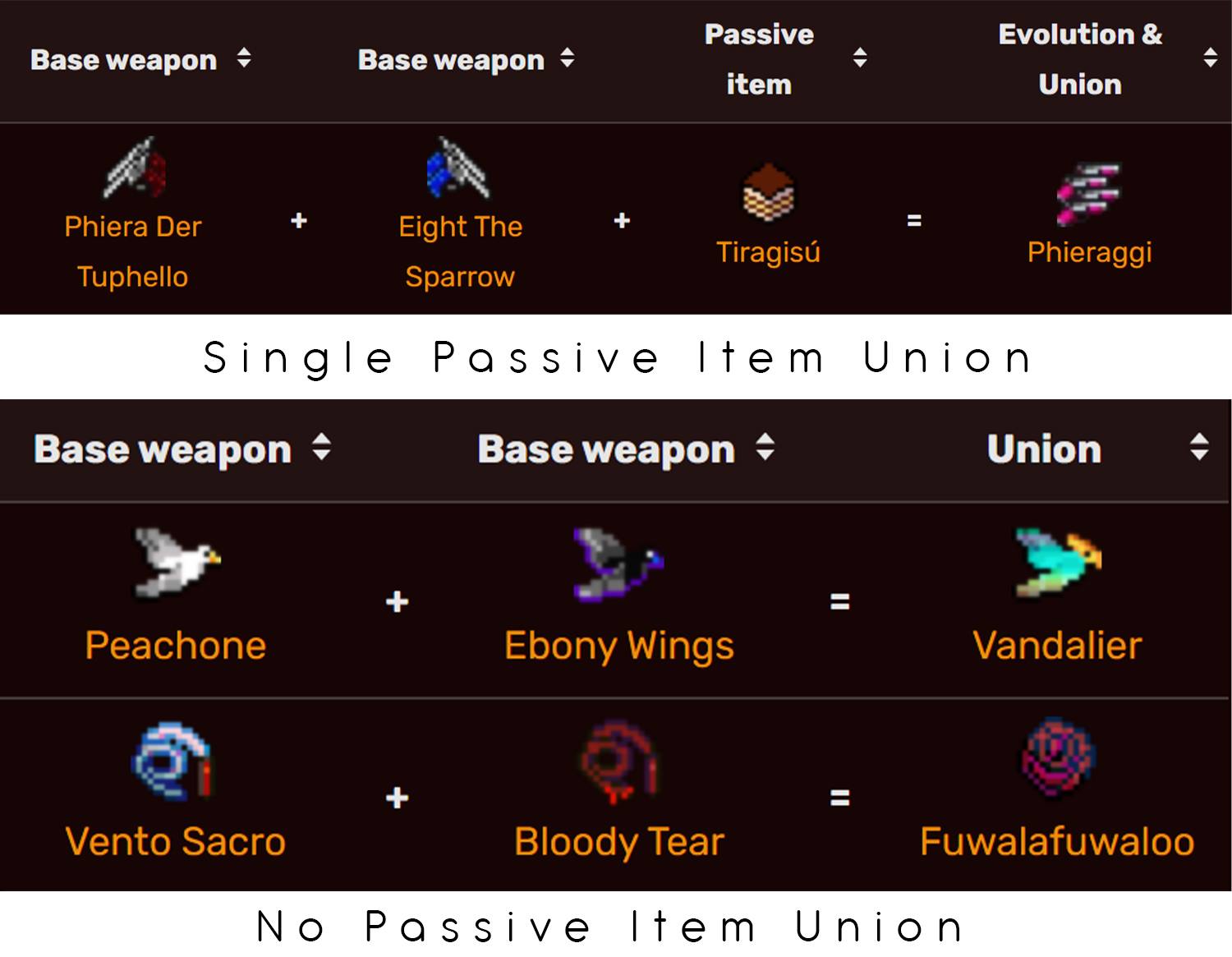 All Gifts in Vampire Survivors
From previous knowledge, Gifts are an additional weapon or passive item players would receive when the conditions have successfully occurred.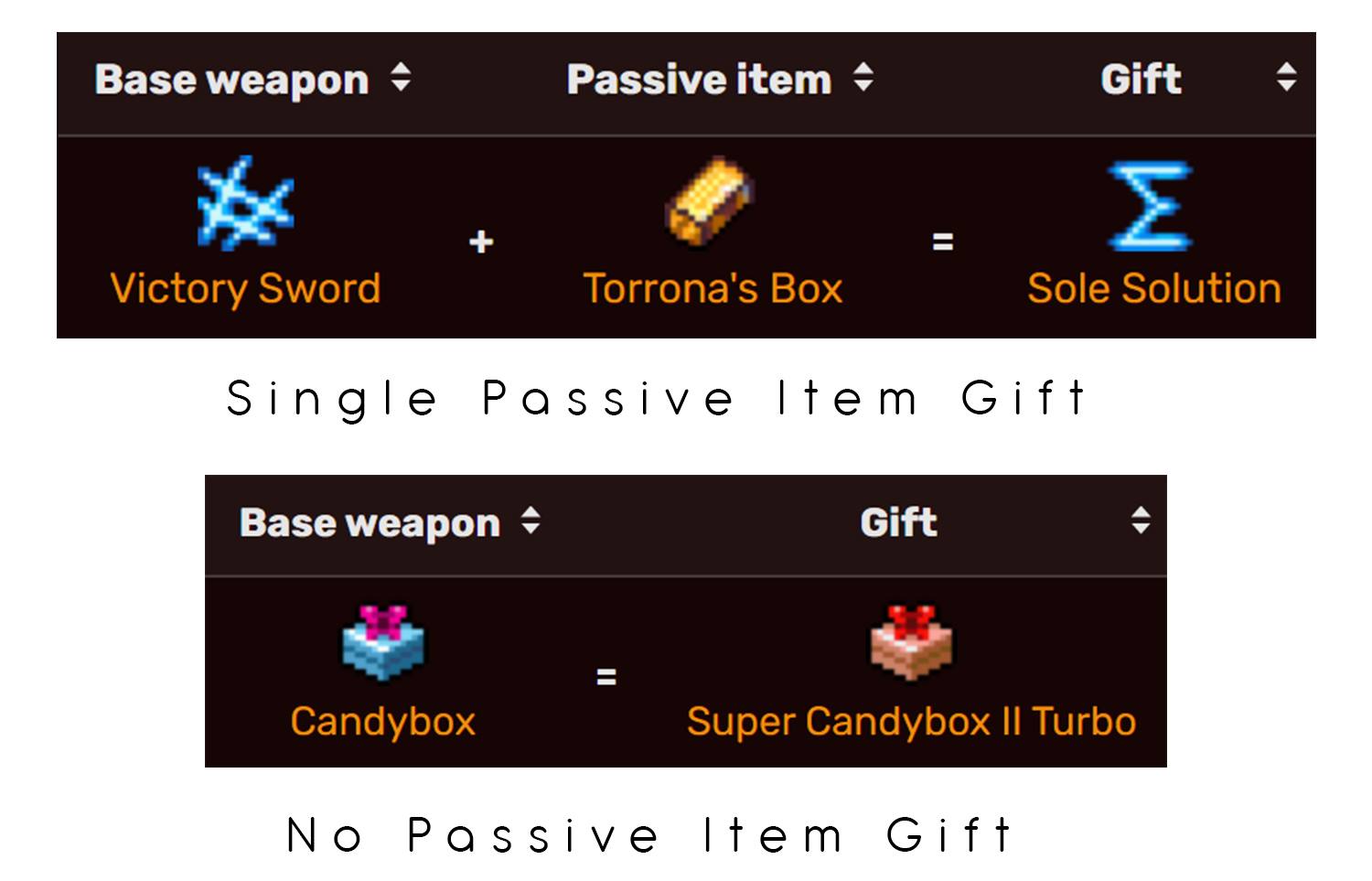 Conclusion
This brings us to the end of this Vampire Survivors all evolutions guide. Please note that these are al the weapons that are known in the game. However, we will be updating this list once new weapons or new combinations are introduced. So, make sure to bookmark this page and visit regularly.