This post will keep track of all the updates pushed for the Verizon LG G7 ThinQ smartphone. This post will be updated, whenever a new update is rolled out by Verizon for the LG G7 ThinQ. Note that other carrier models like T-Mobile LG G7 ThinQ have already received the Android 10 update. But the Android 10 update for LG G7 ThinQ Verizon variant is still under the wraps and there is no info as to when the update will be made available for the users.
Notably, in one of our earlier reports, we have highlighted that LG will be making its latest Velvet UI, introduced alongside the LG Velvet phone this year for a bunch of its premium phones. The phones include LG V50, V50S, V40, V35, G8 & G7 ThinQ as well. However, there is no info on whether it will arrive alongside the Verizon LG G7 ThinQ Android 10 update or separately. You can read our whole coverage here. To make things easier, we have created this software update tracker so that you do not have to look elsewhere to know about the latest updates for Verizon LG G7 ThinQ.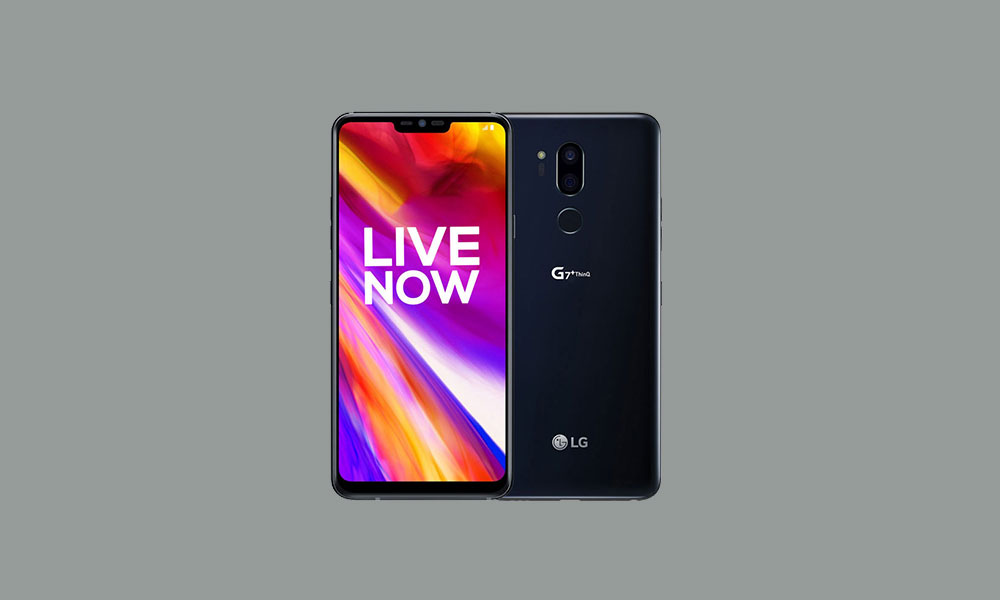 LG G7 ThinQ – Device Specifications
LG launched the LG G7 ThinQ back in 2018. It is powered by the Qualcomm Snapdragon 845 processor coupled with 4/6 GB of RAM. The phone comes with a mediocre battery of 3000 mAh capacity and supports fast-charging up to 18W. LG G7 ThinQ offers an onboard storage capacity of up to 128 GB and also has a dedicated microSD card slot. It sports a 6.1-inch display that has 564 PPI and is a 1440p panel. The display also has HDR10 Dolby Vision and Corning Gorilla Glass 5 protection.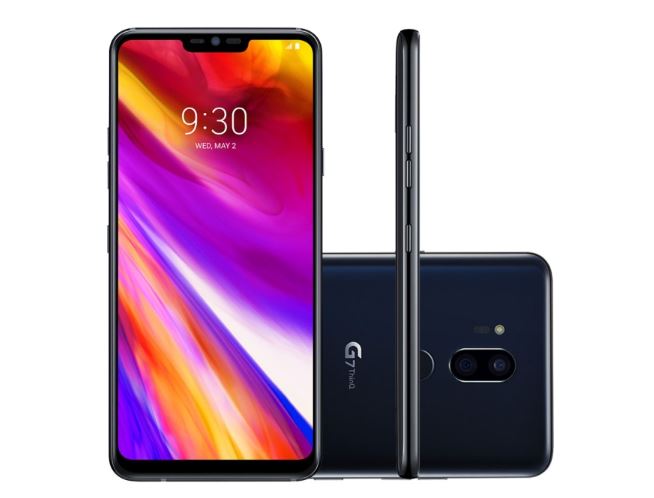 In the camera department, it comes with a dual rear camera setup with 16 MP primary shooter. There is a 16 MP ultrawide lens as well. It can record 4K@30/60fps, 1080p@30/60fps, 720p@240fps, and offers HDR, 24-bit/192kHz stereo sound recording. In the front, LG G7 ThinQ sports an 8 MP selfie camera. The fingerprint is placed on the backside of the phone. Out of the box, it comes with Android 8 Oreo while it has been updated with Android 9 Pie. But is awaiting Android 10 on the Verizon carrier network.
Software Update Tracker
Note that the latest update received on the Verizon LG G7 ThinQ will be placed at the bottom of this list.
Software Version
Changelog

G710VM10e

July 2018 security patch
Google AR Stickers
AI Cam Auto Button
Home Screen changes
Cusotm Equalizer settings for Musci player
Time format for Weather app
Calender app changes

G710VM10f

Both Fingerprint registration and Face registration are available in setup wizard.

This is a new screen layout to show all screen unlock methods.

Wi-Fi network status is reflected on Quick Setting's Wi-Fi toggle button.

This implementation follows stock Android behavior.

The square camera modes have been brought back.

G7 now supports Grid shot, Snap shot, and Guide shot.

New pop-ups and setting menu

Battery warning text has been added to the Brightness boost guide popup. The user can tap "Settings" to jump to the "Brightness boost auto timeout" setting. The default value is set to "2 min," which will automatically turn off boost mode 2 minutes after activation.

New pop-ups and setting menu.

Battery warning text is provided as a popup when user raises the screen brightness slider above 80% for the first time.

No more missing battery % on the status bar.

As-is: Due to space limitation on status bar area, battery % wasn't displayed when the Display size setting was changed to middle or large.
To-be: Now battery % won't disappear even if the display size is raised.

Flexible system icons will appear on the status bar.

System icons such as Bluetooth®, NFC, Sound profile, DND, Mobile Hotspot, roaming and more will appear in a flexible slot on the status bar.

New Pop-up UI flow

User can tap the Timer button to choose from an options list popup. A "5 sec" option is newly supported.

Quickly scroll up to the top of list.

The Go to top button is supported in Gallery, Music, Messaging, Contacts, Recent call logs, and Groups lists.

Selectively hide virtual albums from the albums list

User can select "Albums to display" from the overflow menu and choose which virtual albums to hide from albums list view.

Pinch to change thumbnail view

Help guides to change layout view or font size in Gallery, Phone, Messaging, LG Email, and QuickMemo+ app are provided. Find the help guide in the overflow menu of each app.

Touch and hold on a media file to share it

User can touch and hold on a media file and select "Share" from the context menu.

Find helpful information from the external link

In the event of moisture detection and USB cable connection error, a "Get help" link is provided.
When User taps the "Get help" link, they will be taken to an external link (LG web page) with helpful tips to solve the problem.

G710VM10g

November 2018 security patch

G710VM10h

December 2018 security patch

G710VM10i

What's new: February 2019 security patch level
Home app fix
LG preloaded apps update
The latest Android security patches

G710VM10j

March 2019 security patch

G710VM20a

G710VM20c

The latest August 2019 Android security patches
Google and Verizon pre-loaded app updates

G710VM20d

What's changing: Android device security updates (October security patch)

G710VM20e

Android security patch level December 2019

G710VM20f

What's changing: The current software update gives you the most up to date Android security patches on your device. (February 2020)

G710VM20g

The current software update provides the most up to date Android security patches on your device. (April 2020)

G710VM21a

The current software update provides system enhancements and the most up to date Android security patches on your device. (June 2020)

G710VM21b

The current software update provides system enhancements and the most up to date Android security patches on your device. (August 2020)
How to check for updates in Verizon LG G7 ThinQ?
Ideally, the update will be pushed for the Verizon LG G7 ThinQ via OTA in batches. Meaning that it will take some time before arriving on all the units. However, if you wish to manually check for the updates, then you can head over to;
Tap Settings
Tap About Phone
Tap Software Updates
Click Check for Update
Tap Download Now
So, there you have it from my side in this post. This update tracker will be updated whenever a new update is pushed for the Verizon LG G7 ThinQ. As far as Android 10 is concerned, it is expected to made available by Verizon for LG G7 ThinQ pretty soon as the kernel sources are live. We will keep you updated about any developments in this regard. Let us know if you have received the latest update on your LG G7 ThinQ or not.