Released on October 25, 2022, Victoria 3 is a 2022 grand strategy video game developed by Paradox Development Studio and published by Paradox Interactive. The game is more about economics than any other thing. It allows players to choose from different countries, regions, and nations to pay around to build their own kingdom, which is socially and economically strong. Victoria 3 is quite a vast game with multiple countries to choose from, so here are all the Playable Countries & Nation in the game.
The Victoria 3 campaign begins with Hegemony, and it is best suited for players around the world. The game lets you choose your type of government, and your type of people to build your society. The game revolves around the people from 1836 to 1936, with dreams of happiness and anger. In this article, we will talk about the game and also talk about the countries you can play in the game.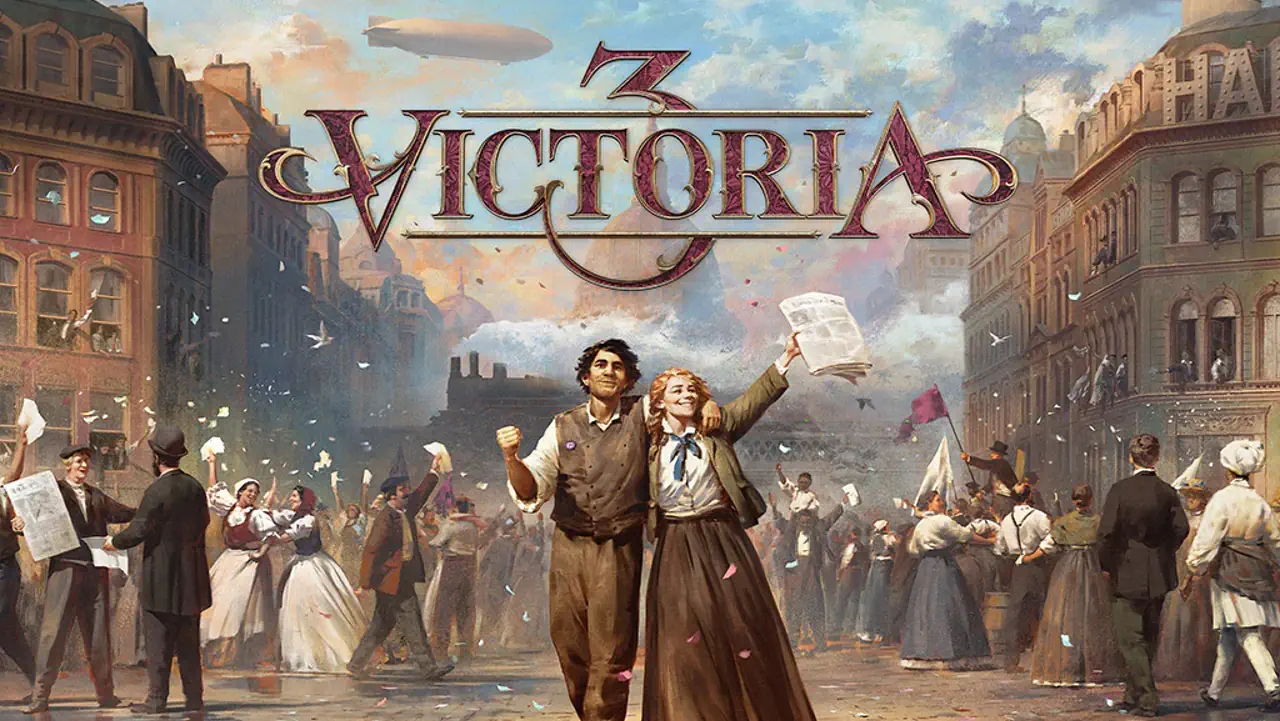 Victoria 3 All Playable Countries and Nation
Victoria 3 will let you play and create your dream society in the transforming 19th century. The game lets the players compete in the sun and build their position. There are a few things you should keep in mind before you proceed. We will mention all the playable countries in the game later on.
Managing Goals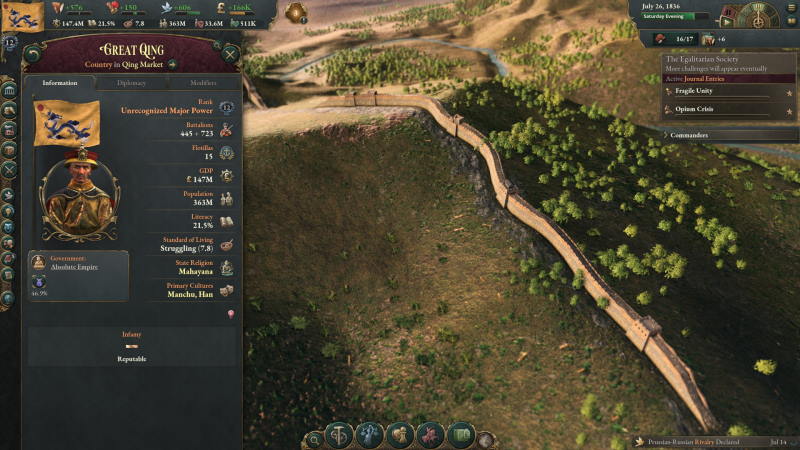 Goals management is a must in this game, as many things are going on simultaneously, and you need to manage your goals accordingly. Prioritize your goals over others to get the required goals on time.
Population and Types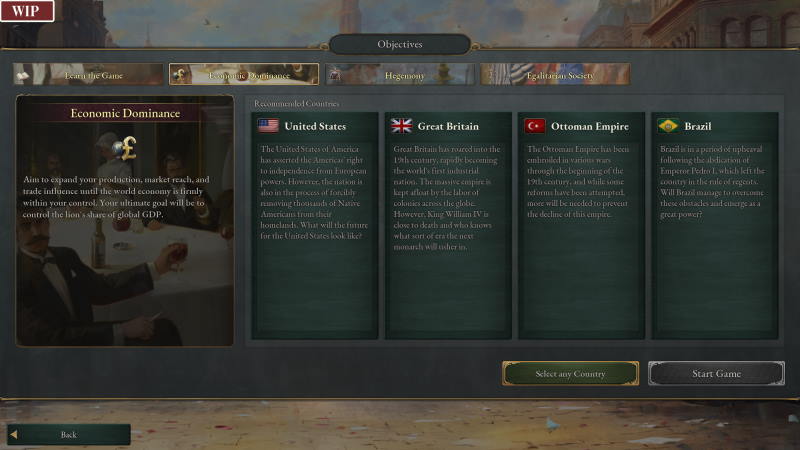 For any society, population management is everything. One should keep in mind the population which is further divided into a few categories, and to keep your population management on a track, you should choose your population on a priority basis. The categories of the population you have to keep in mind are Profession, Culture, Religion, and Location.
Interest Groups
You have to keep the interest groups in mind. Interest groups are groups of people who support a particular group, ideology, or idea. They are important in shaping your nation.
Laws: Laws are important for any population. To manage your population, you need strong law and order. Try to make a strict law and order to keep your pollution and society in control.
Buildings: Buildings are the core of any society, everything, from people to offices, depends on buildings. To shape your country, you need to keep your building and other structures accordingly. The buildings in the game are separated into four groups – Private, Government, Development, and Urban.
Markets: Once you have the population, you need a market to run it and process its daily needs. In Victoria 3, markets play an important role in any civilization. You have to maintain the functionality of markets to keep your civilization running.
List Of All Playable Countries & Nation In Victoria 3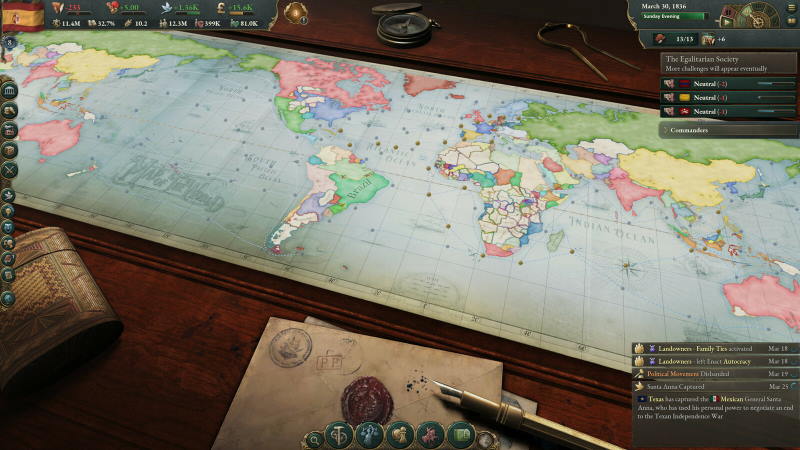 There are multiple countries to play in the Victoria 3. The entire world is available to play in the game. Here is the complete list of the countries you can play in the game. The list is in Alphabetical order for your ease.
Aceh
Acholi
Afghanistan
Algeria
Anhalt
Ankole
Argentina
Ashanti
Aussa
Austria
Awadh
Badan
Bagrimi
Bahrain
Bali
Banjar
Baroda
Bastar
Bavaria
Begemder
Belgium
Benin
Bhopal
Bhutan
Bikaner
Bilua
Bolivia
Borana
Bornu
Brazil
Bremen
Brunei
Brunswick
Buganda
Bukhara
Bulungan
Bundelkhand
Bunyoro
Burma
Burundi
Buton
Cambodia
Caucasian Imamate
Central America
Chiang Mai
Chile
Circassia
Columbia District
Cuba
Dahomey
Dai Nam
Damagaram
Darfur
Denmark
Dutch East Indies
East India Company
Ecuador
Egypt
France
Frankfurt
Futa Jallon
Futa Toro
Geledi
Gojjam
Grand Duchy of Finland
Grao-Para
Great Britian
Great Qing
Greece
Gwalior
Haiti
Hamburg
Hannover
Harar
Hawaii
Hedjaz
Hesse
Hesse-Kassel
Hohenzollern
Holstein
Hudson Bay Company
Hyderabad
Indian Territory
Indore
Isaaq
Jabal Shammar
Jaipur
Jaisalmer
Jambi
Japanese Shogunate
Jodhpur
Johore
Joseon
Kaarta
Kaffa
Kalat
Kanak
Karagwe
Kathiri
Khiva
Kokand
Kongo
Kutai
Kutch
Lahej
Lanfang
Liberia
Lippe
Lower Canada
Luang Prabang
Lubeck
Lucca
Maguindanao
Mahra
Majerteen
Makran
Massina
Mecklenburg
Mecklenburg-Strelitz
Merina Kingdom
Mewar
Mexico
Micronesia
Miskito Kingdom
Modena
Moldovia
Morocco
Mysore
Nagpur
Nassau
Nejd
Nepal
Netherlands
New Brunswick
New Granada
New South Wales
Norway
Nova Scotia
Oldenburg
Oman
Oranjc
Orissa
Ottoman Empire
Oyo
Papal States
Paraguay
Parma
Perak
Persia
Peru
Piratini
Pontianak
Portugal
Prussia
Qasimid State
Russia
Rwanda
Sambas
Sardinia-Piedmont
Saxe-Coburg-Gotha
Saxe-Meiningen
Saxe-Weimar
Saxony
Schaumburg-Lippe
Schleswig
Schwarzburg
Segou
Selangor
Serbia
Shewa
Siak
Siam
Sidamo
Sierra Leone
Sikh Empire
Sikkim
Sindh
Sokoto
South Australia
Spain
Spanish Philippines
Sulu
Surakarta
Sweden
Switzerland
Tahiti
Texas
Tibet
Tidore
Tigray
Tonga
Transvaal
Travancore
Tripolitania
Trucial States
Tunis
Tuscany
Two Sicilies
Ukraine
United States of America
United Tribes
Upper Canada
Uruguay
Van Dieman's Land
Vanuatu
Venezuela
Wadai
Waldeck
Wallachia
Warsangali
Welega
Wello
Western Australia
Wurttemberg
Yogyakarta
Zulu
Conclusion
The Victoria 3 is a society-building game, there were not enough countries to play at the beginning of the game when it was released. But now, more than 100 countries are available to play in the game. Several Victoria 3 game tips are also covered in the article, and the list of countries is mentioned in Alphabetical order.