Wallpaper Engine is a very great application that will let you make some great and interesting animated and interactive wallpapers. However, this application runs on both Windows and mobile devices. In addition, users can share the created wallpapers through the Steam Workshop functionality as downloadable content.
But, the PC version of this application will work only if your device can handle 3d animations easily. This means you need a high-end PC to run this application properly on your Windows PC. Sadly, but in the past couple of days, there's a new unwanted error has occurred. Yes, many users started reporting that the Wallpaper Engine is not using their device's GPU.
However, due to this, they aren't able to make 3D animated wallpaper using Wallpaper Engine. However, that's why we are here to help you with this guide. Here we have mentioned some best methods to resolve the Wallpaper Engine not using GPU error. So, let's check them out.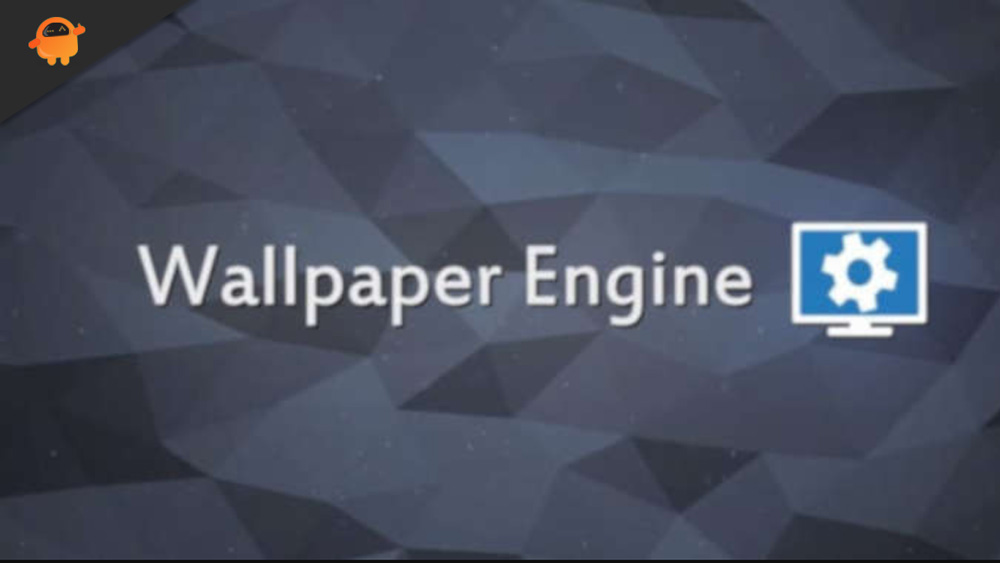 How to Fix Wallpaper Engine Not Using GPU?
So, these are some troubleshooting tricks that you can try to resolve the Wallpaper Engine not using GPU issue. Therefore, make sure to perform all the fixes mentioned below if you really want to get rid of this situation.
Fix 1: Reboot Your Device
You can try restarting your device if you still see the same error on your Wallpaper Engine app. A simple reboot has many potentials to resolve any kind of issue because when you reboot your system, it flushes the cache data stored in RAM.
As a result, the device will perform better and function properly again after the fresh start. It would be worth trying this and seeing if it fixes the Wallpaper Engine app not using GPU error.
Fix 2: Update Your GPU Driver
The GPU driver should be your first port of call when your Wallpaper Engine app does not use a dedicated GPU. This is because a faulty or outdated graphics driver can make your app crash. Ensure that your Windows operating system always has the latest graphics driver to avoid this. So, you can use these steps in order to update your GPU driver:
Initially, open the Run and search for

devmgmt. msc

. This will invoke the Device Manager.

Afterward, you have to expand the

Display Adapter

tab.

Now, right-click on the GPU name and select

Update Drivers

.

Then, finally, select the option

Search Automatically For Drivers.
Fix 3: Install New Windows Patch Updates
If you have already tried updating the GPU driver and still find that the Wallpaper Engine is not using GPU, then try rebooting your device. However, you'll receive the latest security updates and fixes for Wallpaper Engine by updating your Windows operating system. Many users have reported that the Windows updates have fixed this problem. Therefore, you should try it. To do so:
Use your keyboard, press the

Windows logo key

, and

I key

together to open the

Windows Settings

.

Tap on the

Windows Update

button and hit the

Check For Updates

.
Now, you have to wait until it automatically searches and installs the updates on your device.
Fix 4: Try Changing the Windows GPU Settings
Did you apply the above fixes and still be bothered due to the same issue? Don't worry! You should try changing your device graphics settings, and to do so, use these steps:
Firstly, right-click on the

Display Settings

and select the

Graphics settings

.

Now, hit the

Browse

button and tap on the

Options

.

That's it. Now, choose the

High performance

and click

Save

.
Fix 5: Check For App Update
Did you check if your Wallpaper Engine app is updated or not? Well, there are great possibilities that your Wallpaper Engine app may have any pending updates due to which you are getting this kind of error. Hence, make sure to always keeps your apps up-to-date as it will not only fix the bugs but also give you a more secure and enhanced user experience.
Fix 6: Check If The Dedicated GPU is Enabled in BIOS
There are chances that the Wallpaper Engine may not be able to detect your dedicated GPU on your PC, and that's the reason why it is not using the GPU. Well, continue to not use it until you enable it from BIOS. To do so,
You can enter BIOS by pressing the BIOS key continuously while your computer boots. (Depending on the manufacturer, you may press the F10, F2, F12, F1, etc. function key).

Click on Chipset, and then search for Dedicated GPU Configuration.

Select the dedicated GPU feature and turn it on.
When finished, restart your computer to see if the issue is resolved.
Fix 7: Switch To Dedicated GPU Manually
In most cases, the Wallpaper Engine will use the integrated GPU for simpler tasks to save power before switching to the dedicated GPU for more demanding tasks. So, if it fails to use the dedicated GPU when necessary, you can do this manually by using the AMD Radeon Settings or NVIDIA Control Panel.
For Nvidia:
First of all, right-click on your Windows 11 desktop and select

NVIDIA Control Panel.

Now, simply choose

Manage 3D Settings

followed by the

High-performance NVIDIA processor

and hit the Apply button.

Afterward, select the

Set PhysX Configuration

from the left pane and select your dedicated GPU under the

select a PhysX processor

. Then, to save the changes, hit the

Apply

button.
For AMD:
Initially, right-click on your Windows desktop and select the

AMD

Radeon Settings.

Afterward, select the

System

tab and hit the

Switchable Graphics

button.

Now, select the program (Wallpaper Engine) and tap on

High performance.
Fix 8: Update BIOS Firmware
If you still find yourself nowhere even after performing the above-mentioned fixes to resolve the Wallpaper Engine not using GPU error, then try updating your device BIOS firmware. But, do not try this without any expert surveillance if you are not a tech-savvy person.
This is because, if anything goes wrong, your laptop or PC may get damaged, and most probably, you won't be able to use it again. We advise you to hover to your nearest service center and ask them to update your laptop's firmware. Then, check if the issue gets resolved or not.
Fix 9: Contact the Support Team
Last but not least, if you're not able to solve this irritating error, contact the Wallpaper Engine support team and ask them for assistance. However, depending on the situation, they may suggest some more fixes than those listed in the above guide. You can use the given link to contact the Wallpaper Engine support team.
Also Read: Fix: Wallpaper Engine Not Showing or Changing Wallpaper
That's all you require to fix Wallpaper Engine not using GPU. I hope you found this post useful. Let us know if any of you have any questions or suggestions in the comments section below.