Gaijin Entertainment released War Thunder in 2012 as an online action video game that offers combat multiplayer missions with flight and vehicle. One of the highest-rated simulation games on Steam also has some issues that no one can deny, especially Microsoft Windows users. This game has received positive responses from players and critics over a period of time. With its recent update, some players face the War Thunder texture not loading in-game issues on the PC.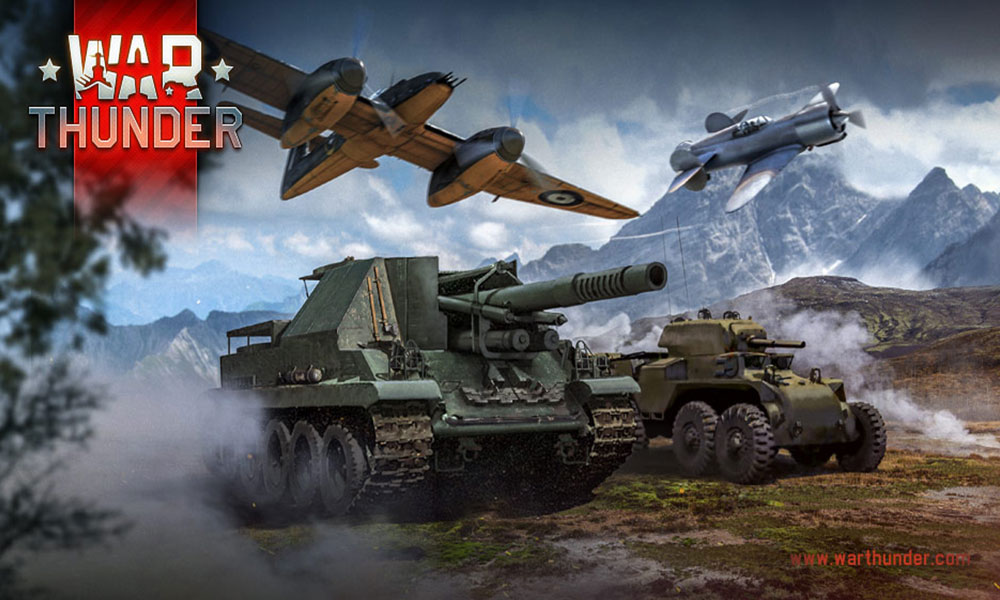 How to Fix War Thunder Texture Not Loading in Game
We should also say that the War Thunder game has recently received a new update, resulting in these issues and developers recommending fans not to get into it right now. We can expect developers to develop a couple of patch fixes. But till then we'll have to wait for it and try fixing the particular issue manually. Now, without wasting any more time, let's jump into it.
1. Turn Off Nvidia DLSS Mode
Such graphical issues may be caused due to NVIDIA's DLSS feature. Make sure to turn it off in the Display section of the in-game settings menu to reduce graphical glitches or visibility issues, etc. However, if the DLSS Mode isn't visible in the menu, you can modify the game's .ini file.
2. Tweak Field of View
Well, increasing the Field of View (FOV) will increase the FPS count drastically that'll improve the graphical issues whatsoever. The Field of View option can be found in the War Thunder game settings menu. Just drag the slider according to the hardware performance to check which setting suits perfectly for your game. Meanwhile, you should also set other graphical settings to low or medium, which may reduce graphical glitches or texture-loading issues.
If there is no such option available then you can adjust other visual settings from the in-game menu such as shadow effects, anti-aliasing, and more.
3. Use DX11
It's also worth recommending playing the War Thunder game on your Windows PC using the DirectX 11 (DX11) version instead of DirectX 12. If you're using Steam then you can follow the steps below:
Open the Steam client > Go to LIBRARY.
Locate and right-click on the War Thunder game.
Click on Properties > Select GENERAL from the left pane menu > Type -dx11 under the Launch Options.
Now, simply go back and launch the game. If prompted, click on the radio button next to the Play option of War Thunder.
4. Adjust Texture Settings
You can also adjust the in-game texture settings from the game menu by following the steps below:
Open the Steam launcher > Go to Library > Click on War Thunder from the left pane.
Click on Play to launch the game > Once you're inside the game, click on Settings.
Go to Display > Set Textures to Epic > Set Texture Streaming Poolsize to 7000.

If it's already set to 7000 then reduce it to 2000 and then set it again to 7000 to change effects.
Now, your War Thunder game textures and graphics quality should be improved a lot.
5. Increase Virtual Memory
You should try increasing the virtual memory on your PC to check for the issue and whether it has been fixed or not. Sometimes the lack of free memory in the system may cause such issues. To do so:
Click on the Start menu > Click on Control Panel.
Click on Performance and Maintenance > Go to System.
From the Advanced tab, click on Settings under Performance.
On the Advanced tab, click on Change under Virtual memory.
Under Drive [Volume Label], click on the drive that contains the paging file you want to change.
Under Paging file size for the selected drive, click on System Managed Size > Click on Set.
If this option hasn't been flagged previously, restart the PC after flagging it.
If the system paging file size is used to be System Managed then under Paging file size for selected drive, click on Custom size.
Now, type a new paging file size in megabytes in the Initial size (MB) or Maximum size (MB) box.
Finally, click on Set > Restart the PC to apply changes.
6. Verify and Repair Game Files
If game files are somehow corrupted or missing then make sure to perform this method to repair game files.
Launch Steam > Click on Library.
Right-click on War Thunder from the list of installed games.
Now, click on Properties > Go to Local Files.
Click on Verify Integrity of Game Files.
You'll have to wait for the process until it gets completed.
Once done, just restart your computer.
That's it, guys. We assume this guide was helpful to you. For further queries, you can comment below.