War Thunder is one of the free-to-play vehicular combat multiplayer video games by Gaijin Entertainment that was released back in 2012 and the official launch did happen in 2016. It's a best-in-class cross-platform MMO military game that offers stunning gameplay and visuals. As the title has received positive reviews on Steam, plenty of players are eager to know War Thunder Best Graphics Settings for 3070, 3080, 3090, 1060, 1070, 2060, 2080, etc.
Here we're talking about the Nvidia graphics cards which include entry-level Nvidia Graphics GTX 1060 & 1070 GPU, RTX 2060 & 2080 GPU, and top-tier flagship RTX 30-series graphics cards like 3070, 3080, 3090, or even 3090Ti. Though we haven't mentioned other Nvidia graphics card models, the War Thunder game can run quite easily on Nvidia GTX 660 GPU which is a minimum requirement. So, anything higher than GTX 660 will be quite good.
So, if you're one of the War Thunder PC players to want to get better in-game performance irrespective of your machine then you're in the right place. Here we've shared with you optimized in-game graphics settings that should come in handy to achieve 60 FPS or higher on an entry-level PC configuration with the GTX 660 or higher graphics card. While if you're using the RTX 20 series or the RTX 30-series graphics card then you'll get much better performance.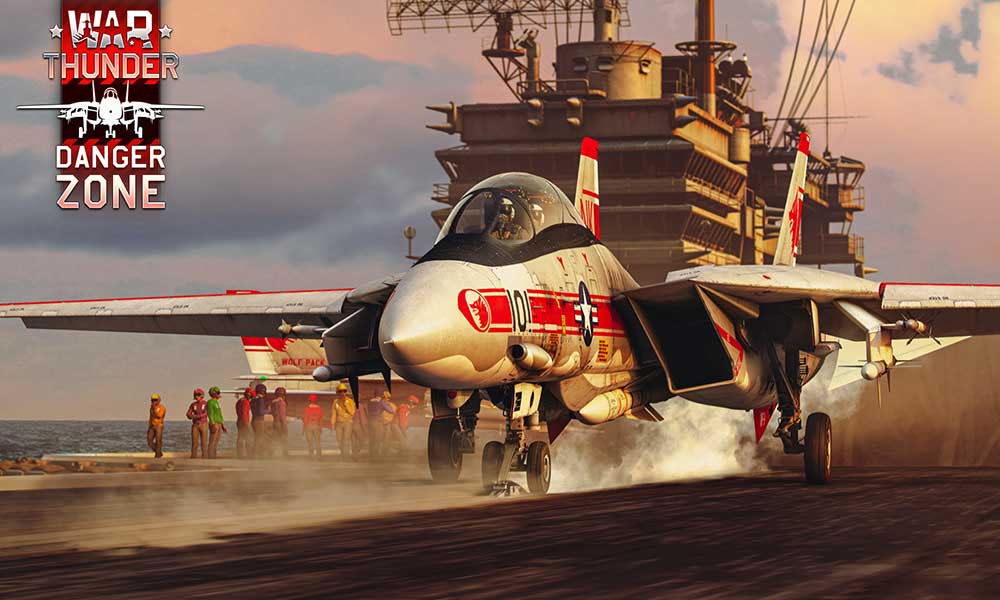 War Thunder Best Graphics Settings for 3070, 3080, 3090, 1060, 1070, 2060, 2080, and More
Yes! Even with the 2K or 4K graphics resolution quality, you'll be able to get the maximum number of FPS count whatsoever. Though AMD chipset users are quite able to play video games on their PCs due to the powerful integrated HD graphics card, Intel CPU users aren't fortunate enough in this segment. In that case, Intel CPU users have to use an external graphics card to pull out the best of the gaming experience without compromising major quality loss.
However, the incorrect graphics settings of the game or incompatibility issues with the PC and game might occur performance-related issues something as low FPS, lags, stutters, graphical glitches, and more. Well, if you're also facing such issues then don't worry because we've provided some graphical adjustments in the War Thunder game that should improve the framerate count as well as reduce the lags or stutters drastically.
If you're using a low-end or entry-level budget category PC build with the entry-level Nvidia graphics card like GeForce GT or GTX series then you might experience FPS drops a lot with improper graphics settings. To get an optimal 60 FPS or higher gaming experience, you may need to sacrifice the graphics resolution quality and some other in-game graphics options. While mid-range or high-end Nvidia graphics card users can get more than 100 FPS easily.
1. Check System Requirements
Before jumping into any other workarounds or settings adjustments, you should ensure that your PC specification is compatible enough or not. We've mentioned the system requirements below that you can check out.
Minimum:
OS: Windows 7 SP1/8/10 (64bit)
Processor: Dual-Core 2.2 GHz
Memory: 4 GB RAM
Graphics: DirectX 10.1 level video card: AMD Radeon 77XX / NVIDIA GeForce GTX 660. The minimum supported resolution for the game is 720p.
DirectX: Version 11
Network: Broadband Internet connection
Storage: 17 GB of available space
Recommended:
OS: Windows 10/11 (64bit)
Processor: Intel Core i5 or Ryzen 5 3600 or better
Memory: 16 GB RAM
Graphics: DirectX 11 level video card or higher and drivers: Nvidia GeForce 1060 and higher, Radeon RX 570 and higher
DirectX: Version 12
Network: Broadband Internet connection
Storage: 95 GB of available space
2. Get a Minimum of 60 FPS with Optimal Graphics Settings
If you're using an outdated or low-end PC configuration then tweaking the graphics settings in the War Thunder game might help you to achieve increased FPS count.
Please Note: If your PC configuration and graphics card is powerful enough then you can change the following graphics settings according to your preference. You can also try switching each graphics option to different levels and check if the gaming visuals and FPS counts are good enough or not. While the low-end or entry-level PC users should follow the same tweaks to get a maximum number of frames per second, though visuals will be decreased.
VSync – Off
Window Mode – Fullscreen
Resolution – 1920 x 1080 or Native
Graphics Preset – Custom
Anisotropy – Off or 4X
SSAA – None
Anti-Aliasing – None
Texture Quality – Low
Shadow Quality – Minimum
Render Resolution – 50 to 60
Small Shadows – None
Terrain Quality – None
Terrain Deformation – High
Tree Range – None
Tire Tracks – None
Particle Density – None
Water Quality – Low
Grass – None
Cloud Quality (in flight) – Medium
Clouds (on ground) – Medium
SSAO Quality – None
Reflections Quality – None
Displacement – None
Render – Auto
Nvidia Highlights – Off
VR Mode – Off
Shadows – On
Object Shadows – On
Shadows on effects – Off
Advanced shore – Off
Haze – Off
Soft Particles – Off
Terrain Far Details – Off
Lens Flares – On
Suspension Animation – On
Detailed Foliage – Off
JPEG Screenshots – According to your preference
High Dynamic Range (HDR) – Off
3. Adjustments for Nvidia Control Panel
You can head over to the Nvidia Control Panel application and try performing the following adjustments to ensure your game will run slightly better without screen tearing.
V-Sync (Vertical Sync) – OFF
Tripple buffering – ON
Maximum pre-rendered frames – 1
4. Update Graphics Drivers
You should try checking for the graphics driver update on your Windows PC and installing the latest version to ensure no update is pending at your end. An outdated or missing graphics driver can trigger issues with properly functioning graphics-intensive programs. To do that:
Right-click on the Start Menu to open up the Quick Access Menu.
Click on Device Manager from the list to open the interface.
Now, you'll need to double-click on Display adapters to expand it.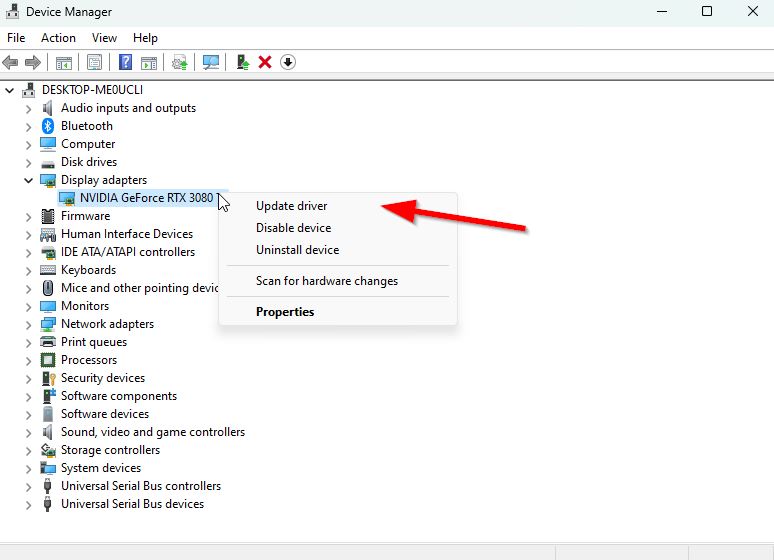 Then right-click on the dedicated graphics card name you're using to bring the context menu.
Next, click on Update driver > Choose Search automatically for drivers.
The system will automatically check for the available update.
If an update is available, it'll automatically download and install the latest version.
Once done, make sure to restart your PC to apply the changes.
If you can't find any pending updates then just head over to the official website of the Nvidia website below and search manually for the latest update. If a new version is available for the graphics card, just download the driver and install it on your PC. You can jump to the link below to do so:
5. Switch to Dedicated GPU
Sometimes the game may run with the integrated HD graphics on the PC that comes with the processors to handle minimal graphics tasks. But if you're using an external Nvidia graphics card then make sure to switch the War Thunder game to the dedicated GPU by following the steps below.
Right-click on the desktop screen to open the context menu.
Now, click on Nvidia Control Panel to open it.
Head over to 3D Settings > Select Manage 3D Settings.
Open the Program Settings tab > Choose War Thunder from the drop-down menu.
Next, select the preferred graphics processor for this program from another drop-down menu.
Finally, your Nvidia GPU should show as High-Performance Nvidia Processor.
Save the changes and reboot the PC.
6. Verify and Repair Game Files
The chances are high that somehow your game files are missing or corrupted on the PC which eventually conflicts with the game running properly. You may not receive errors or warning messages that's why you won't understand what's going on. It's better to perform repairing game files on the PC. To do so:
Launch the Steam client > Click on Library.
Right-click on War Thunder from the list of installed games.
Now, click on Properties > Go to Local Files.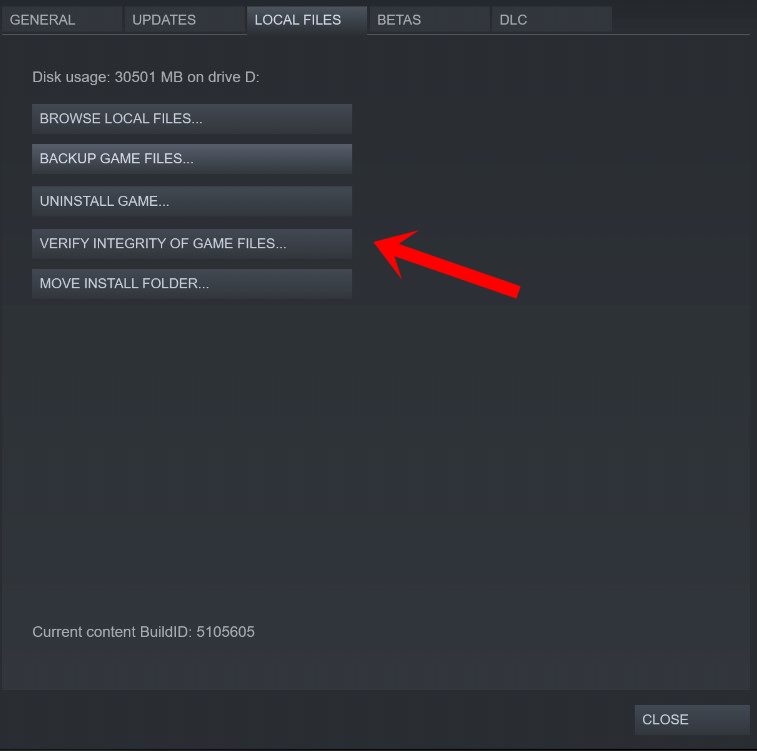 Click on Verify Integrity of Game Files.
You'll have to wait for the process until it gets completed.
Once done, just restart your computer.
7. Try Disabling Overlay Apps
Sometimes a couple of applications may come with an additional overlay app that basically helps the streamers or gamers a lot. However, these overlay apps can eventually conflict with the game files to run smoothly and may cause several issues like FPS drops, black screen issues, lags, glitches, etc. You should try disabling the overlay apps manually before launching the game again to cross-check if the game is running with higher FPS or not. To do so:
Disable Discord Overlay:
Launch the Discord app > Click on the gear icon at the bottom.
Select Overlay under App Settings > Turn on the Enable in-game overlay.
Click on the Games tab > Select War Thunder.
Finally, Turn Off the Enable in-game overlay toggle.
Make sure to reboot your PC to apply changes.
Disable Xbox Game Bar:
Press the Win+I keys to open Windows Settings.
Click on Gaming > Go to Game Bar > Turn off Record game clips, screenshots, and broadcast using the Game bar option.
Disable Nvidia GeForce Experience Overlay:
Launch the Nvidia GeForce Experience app > Head over to Settings.
Click on the General tab > Disable the In-Game Overlay option.
Finally, restart the PC to apply changes, and launch the game again.
Disable Steam Overlay:
Open the Steam client on the PC > Click on Library.
Right-click on War Thunder from the left pane > Select Properties.
Now, click on General > Turn OFF the 'Enable the Steam Overlay while in-game' option.
There are some other overlay apps that can cause trouble for you something as MSI Afterburner, Rivatuner, RGB software, etc. You should turn them off as well.
8. Update War Thunder
Mostly an outdated game patch version may trigger multiple potential issues with the game running as well as smoother gameplay. You should install the latest update to make the game compatible with fewer bugs whatsoever. To do that:
Open the Steam client > Go to Library.
Click on War Thunder from the list of installed games on the left pane.
Now, the client will automatically search for the available update.
If there is an update available, you'll see the Update option.
Just click on it and wait for a couple of minutes until the game update completes. [Depends on the storage space and internet connectivity]
Once done, make sure to close the Steam client.
Finally, reboot your PC to apply changes
Bonus: If you don't want to mess with the in-game graphics settings, you can open the Nvidia GeForce Experience app. Then click on Optimize to get the optimized War Thunder Settings immediately without manually adjusting graphics options.
That's it, guys. We assume this guide was helpful to you. For further queries, you can comment below.