Infinity Ward and Raven Software have done a tremendous job by releasing Call of Duty: Warzone 2.0 as a free-to-play battle royale video game under Modern Warfare II recently in 2022. It obviously includes in-game purchases and battle pass items to continue playing the online battle royale and the multiplayer modes quite efficiently. But the chances are high that you're encountering the Call of Duty Warzone 2 Store Unavailable or Not Working issue.
Now, as the Warzone 2.0 Season One is ongoing and the Season Two is imminent, plenty of inventory items you might need to purchase from the in-game storefront. However, if you've already tried purchasing items or accessing the Warzone 2 store, and facing an error message such as 'Store is Currently Unavailable' then don't worry. Here we've shared with you a full troubleshooting guide that you can follow to resolve it on your PC or console manually.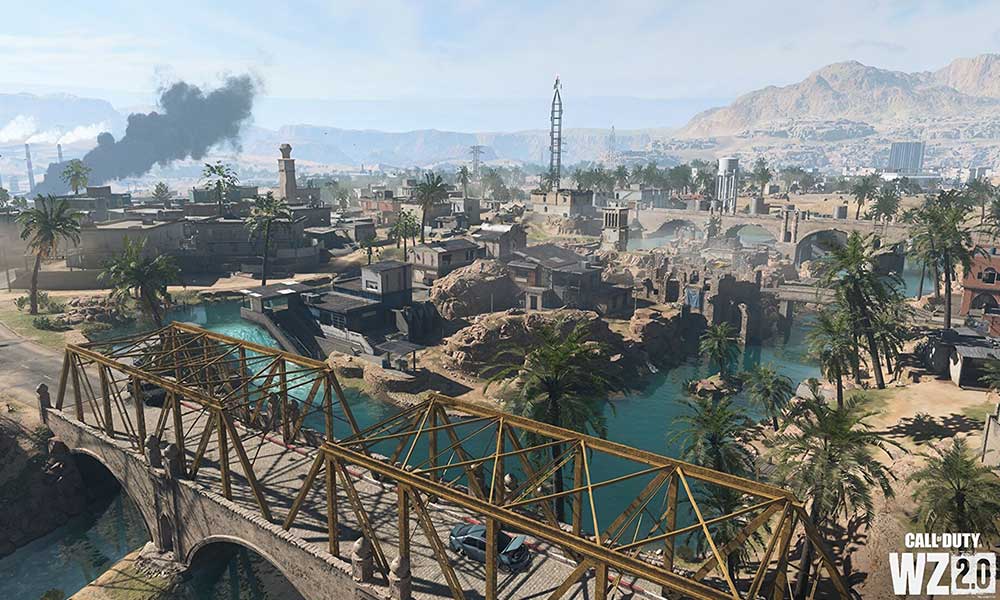 Multiple reports are claiming that both the Modern Warfare II and Warzone 2 players are experiencing this specific error message while trying to get into the in-game store page. Whereas some of the Warzone 2.0 players are facing the 'Install suspended or missing data pack' while launching the game or getting into the multiplayer mode. Well, this error is frustrating a lot but there are a couple of workarounds mentioned below that should come in handy.
This specific error becomes quite common among the Call of Duty multiplayer gamers. So, you're not alone for sure. Make sure to follow all the troubleshooting methods one by one until the problem gets fixed for you. So, without wasting any more time, let's jump into it.
1. Reboot Warzone 2
First of all, you should restart your Call of Duty: Warzone 2.0 game on the PC or console to refresh the temporary cache data quite easily.
2. Check the Server Status
The second thing you should do is check out the Activision Online Services Status here or PlayStation Network Service Status or Xbox Live Status to ensure if there is an issue with the Warzone 2.0 service or not.
At the time of writing this article, Modern Warfare II and Warzone 2.0 online services are active and operational for all platforms. However, if you're seeing the online service issue at your end then make sure to wait for a couple of hours and try again.
3. Try Downloading Warzone 2 from the in-game Store
Another thing you can try is downloading Warzone 2 from the in-game store menu by following the steps below. Though it might not work for everyone, some of the affected players did find this trick helpful after retrying it multiple times. To do so:
Get into the in-game Store and search for Warzone 2.
Now, get to the game page > Select Download.
Make sure to keep retrying this step multiple times and the error message won't appear anymore.

You can also go to General Settings > Select game installs until it offers the option to download the missing data pack.
However, if the error keeps bothering you, make sure to follow the next method.
4. Check Your Internet Connection
The chances are also applicable that your internet connection is somehow having an issue with the slow speed or stability. It's better to run a speed test of the connected internet online and try playing other multiplayer games.
If in case, there is an issue with the internet connection at your end, try switching to a wired (ethernet) connection from Wi-Fi or vice versa to cross-check the issue.
Make sure to contact your internet service provider (ISP) to get it checked, and ask to fix the issue. You can also switch to a different ISP or upgrade to a higher plan.
5. Check Your PlayStation Plus or Xbox Live Subscription
You should also check out your account's PS Plus or Xbox Live subscription status to ensure the subscription is active and working fine. If your subscription is expired or have some issues then you may encounter store unavailable or not working errors in most cases.
For PlayStation Plus Subscription:
Select the PlayStation Plus option > Select Join PlayStation Plus.
Now, you'll need to enter your PlayStation Network (PSN) Account credentials.
Then make sure to purchase the subscription pack accordingly.
Note: The subscription membership will automatically renew at the end of the subscription period as per your selected payment method.
For Xbox Live Subscription:
If you're using the Xbox Live subscription then make sure the service is live and the payment was successful. The best part is that whenever you log into your Microsoft account from the Xbox console, you'll automatically get connected to the Xbox Live service. So, an active internet connection is always beneficial.
6. Keep Waiting for a While and Retry
Some of the Warzone 2.0 players are reporting that after waiting for a couple of hours and keep retrying to check out the in-game store, the issue fixes automatically. Well, it indicates that there might be an issue with Activision Online Services due to some technical faults or outages. So, you can follow the second method above to check the server status.
Keep the Store tab open and try getting into the inventory purchase multiple times after rebooting the Warzone 2.0 game. At the time of writing this article, it looks like the issue isn't troubling that much to the players.
7. Contact Activision Support
If none of the methods worked for you then make sure to contact Activision Support for further assistance on it. You can create a support ticket for the same so that developers can investigate the issue deeply. As devs haven't announced any official solution yet, we'll have to wait for it.
That's it, guys. We assume this guide was helpful to you. For additional queries, you can comment below.