When the entire gaming industry was chanting for PUBG Mobile, at that time a prominent developer "Activision" released the 20's popular PC game "Call of Duty" (COD) with new gameplay elements. During the pandemic, PUBG Mobile was the only game with the highest user base. PUBG's dominance is challenged by Call of Duty, which addresses its potential in front of the world. Later on, they expanded and introduced numerous COD titles.
Among those titles, COD Warzone is one of dominating titles known for its large combat size and extreme maps installed in it. You will be surprised to know that the Warzone title has gone so far, as within the next two years (In November 2022), they released COD Warzone 2. Being the successor of such a title would be great. Here players found DMZ Building which becomes the special attraction point. But recently few users have been getting an error with it. So, let's check the issue and fix it.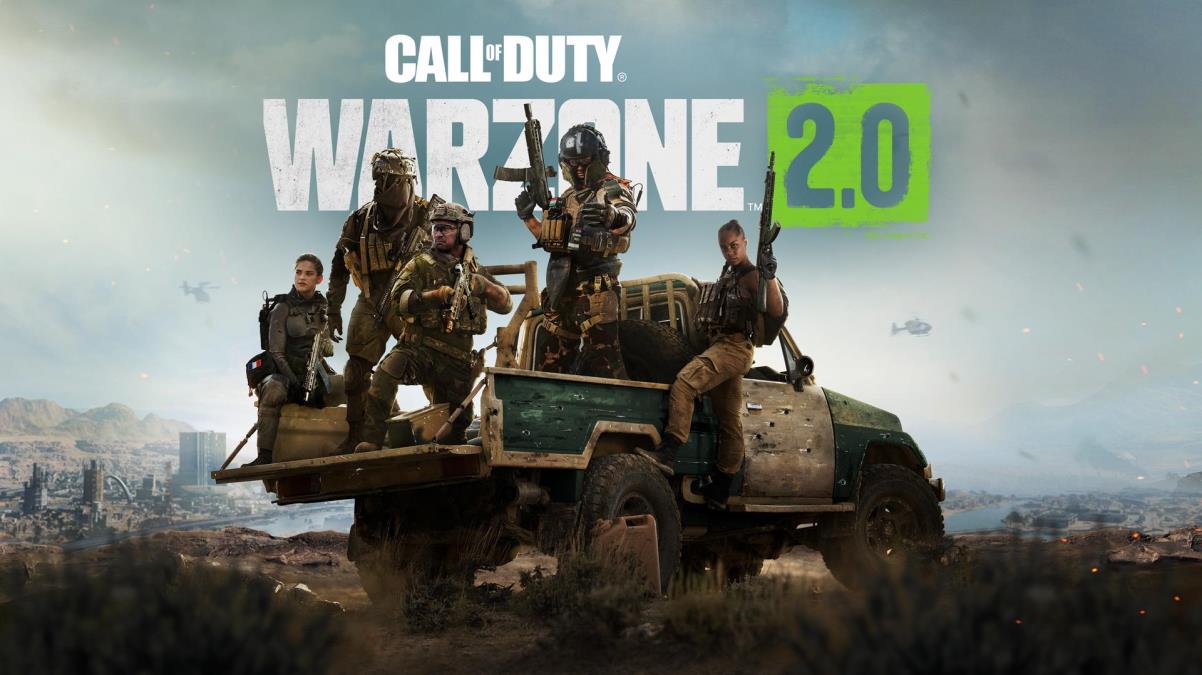 Fix: COD Warzone 2 DMZ Building 21 DLC Error
As a basic objective in this game, players need to either make a team or play individually to continue the gameplay. But the core gameplay says to kill the required enemies and level up accordingly. However, it is quite easy to say killing enemies as per a given challenge helps to level up in the game. But apart from such a thing, In Warzone we have lots of ways to get assists and ultimately increase your players ranking in the game.
We have plenty of ways to beat the In-game challenges such as XP, Special codes, and a few daily challenges. But apart from that, a special thing that makes Warzone 2 special is DMZ Building 21 DLC. If you don't know, DMZ Building 21 is a special place that provides the player with an intense and thrilling experience. Ultimately, it became a hub of enemies, for which you have been given a task and after fulfilling that, you will be ranked up.
Warzone 2 players are currently experiencing DMZ building 21 DLC errors preventing them from leveling up. However, this is not a developer-end issue. The problem is for sure somewhere from the user end only. For this, we tried to determine the possible causes of this issue. Fortunately, we found 5 major reasons for this error. These are unverified game files, the party required DLC, etc. So, let's have a look at the below fix to fill up these causes.
Restart the game
I expect that when you installed COD Warzone 2, you read the basic system requirements. But you will be surprised to know that still your PC needs a fresh start sometimes. As you know, Warzone 2 is filled with such thrilling things that make gameplay much more interesting than Warzone. Being getting the issue regarding DMZ Building 21 DLC error. It means a PC is missing a specific file to process. To fix it, restart the game and continue with your flow.
Update your current Warzone 2 version
After restarting the PC, you are still getting the same DMZ building 21 DLC error, which means somewhere you are behind on the latest update. Because it has been learned from previous cases users who have gotten this problem or related one have outdated COD Warzone 2. And it is also imperative that if you are using an outdated Warzone 2 version, then it will not work well. Meanwhile, update your Warzone 2 app, you can use these instructions to update it.
Simply, open COD Warzone 2 on your PC.
From there, select your profile section.
Now select settings >> systems >> updates.
After that, the system will look for the latest Warzone 2 Update.
Once it is found, click on download and follow the on-screen instructions to install it.
That's it, In a moment you will be on Warzone 2's latest update.
Check if party members have required DLC
Game titles release in packs provided content extensions called Downloadable content (DLC) that players need to take up. In this file, the game does all the core elements. In Warzone 2 most of the building 21 content resorts in this content pack. If In case some of your party members do not have the required DLC. Then, they neither access such buildings. Because you should understand how the game will process if there is no such file. Meanwhile, check for the required DLC pack, and if not found follow the steps below.
Open the COD Warzone 2 on your PC.
Go to the Options section there.
Next head to the settings option.
Now Go to newly added settings >> manage files.
After that, select the Warzone option and install the DLC pack.
That's it, you are done.
Verify the integrity of game files
I am accepting you have the required DLC pack but you will surprise to know even after that you might now access DMZ building 21. This is because sometimes the game loses a few files that need for In-game components. And if here you can't fix such an error even after the required DLC pack, that means some of the In-game files are missing. For this, you can do is verify the integrity of game files. So that, if any file missing the n it will verify and add back to the game and run the game with full strength. To do that, follow these steps.
On your PC, open the battle.net launcher.
From there, select the Warzone 2 /warzone option.
Click on options >> scan and repair.
Now click on Begin the scan.
Following this, the system will scan the missing file and add it back to it.
That's it, you got the missing COD Warzone 2 file.
Reinstall the game
If you reach upto this fix that means for sure your installation has some issue. I mean to say when you installed Warzone 2, at that time some malware gote entered into it. As a result, it now creates issues while gameplay. For this reason or I can for any reason reinstalling the game from scratch would be the best solution ever. Since it provides a new start to the game and a chance to leave all hectic malware reporting the error. So, To reinstall the game, follow the steps below.
Simply, Head to the device manager of your PC.
From there, choose the apps section.
Now select COD Warzone 2 and do right-click >> uninstall.
Following this, the currently installed Warzone 2 will uninstall.
Next visit battle.net and search for COD Warzone 2.
Now download the latest version and follow the on-screen instructions to install it.
That's it, you are done.
To Conclude, COD Warzone 2 DMZ Building 21 DLC error was previously an error that has now been resolved. It is mainly arising from the user's mistake that we mentioned above. However, the Trello board showcases it as developers are investigating such errors. After all, developers have yet to find the main reason behind it. I hope the above fix will surely solve your issue and maybe developers will also give the same solutions.