I am sure you have heard of the picture-in-picture mode in Android, and some of you might be already using it too. Picture-in-Picture mode or PIP mode is a special type of multi-window mode mostly used for video playback. It lets the user watch a video in a small window pinned to a corner of the screen while navigating between apps or browsing content on the main screen. Now you will be able to use a similar thing or feature on your PC too. Just follow the below tutorial to learn how to watch youtube while using another tab in chrome.
People mostly use PIP mode in Youtube and other OTT networks for watching their favorite video, show, etc while working on. Simply by using this, you will be able to watch youtube while using another tab in chrome. This is only for watching Youtube videoes in the picture-in-picture mode, for other videos networks, we will be doing a separate artcile.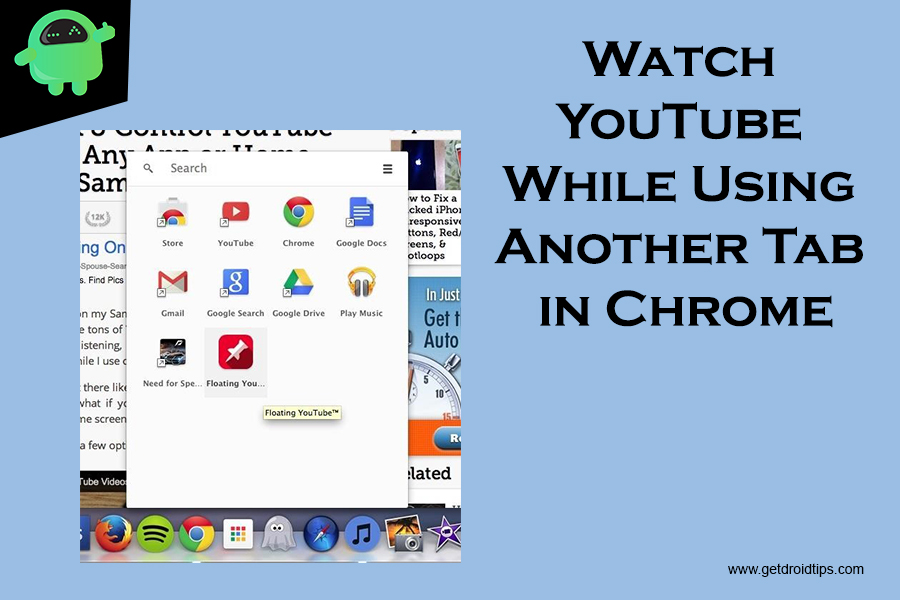 Watch YouTube While Using Another Tab in Chrome
We are going to install an extension called Floating Youtube. It is a free Chrome extension that allows you to watch YouTube videos through a floating window that always hovers above whichever Chrome window you're in.
Installing Floating YouTube Extension
Open Chrome Web Store from this link.
Search for "Floating for YouTube".
If you are having trouble searching the same, follow this link to do so.
After installation, launch Floating YouTube from the Chrome App Launcher.
A blank white floating window will appear in the bottom right corner.
Enter the Youtube URL and the window will begin to play your video automatically.
That was it, you can simply work and enjoy your Youtube video at the same time. You have three controls in the top right corner to move the window around, unpin it so that it falls to the back of Chrome, and to close it. You can also resize it through any of the edges like you would with any other window on your computer.
If you have any queries regarding this, the comment section always available for you.