Sid Meier's strategy video game Civilization 6 has several types of great people in the game. One of those types is the Great writer. Different types of great people bring in different dynamics to the player, some increase tourism, some improve the economy, and more. The great writer helps boost tourism for the player, which together with Great Works of Art and Artifacts can be a good combo to have for tourism.
The great writers in the game are inspired by the actual real word great writers throughout the history of humanity. Their real-life works, and the great works of writing in CIvilization 6 match what they have created in their time in the real world. But how can a player make the most of these great writers in Civilization 6? How can they be used? Let's find out about it in this article.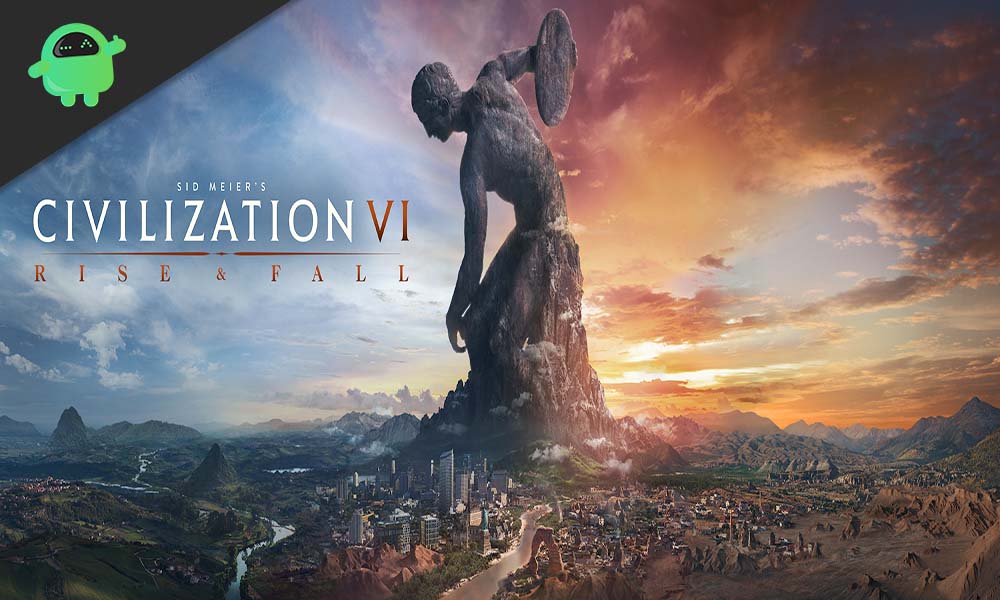 What are great writers in Civilization 6 and how to use them?
As mentioned above the great writers in Civilization 6 resemble the real-life writing heroes who are known for their works all around the globe. In total there are 25 Great Writers in Civilization 6, and an entire 50 great works of writing are available from these 25 writers. These famous 25 writes include,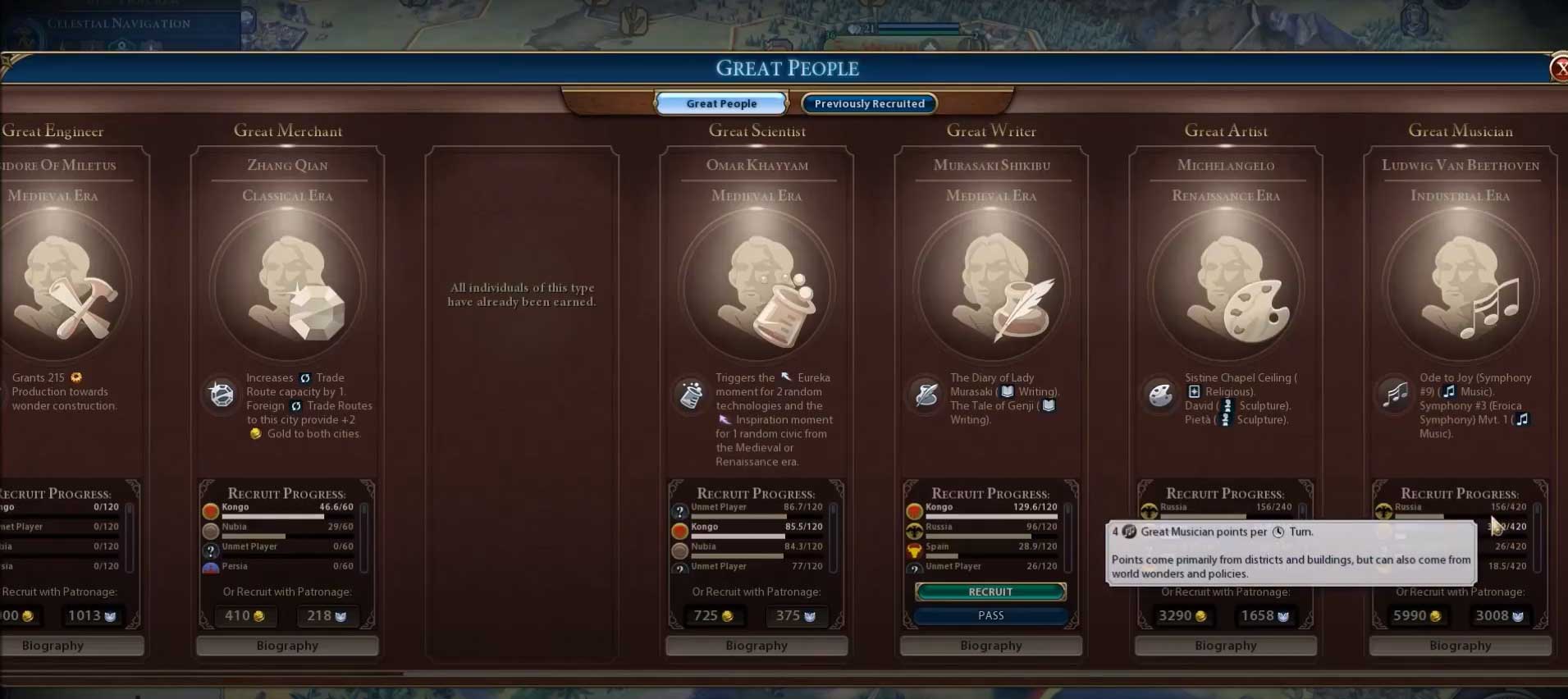 Alexander Pushkin
Bhasa
Edgar Allen Poe
Emily Dickinson
F. Scott Fitzgerald
Geoffrey Chaucer
H.G. Wells
Homer
James Joyce
Jane Austen
Johann Wolfgang von Goethe
Karel Capek
Leo Tolstoy
Li Bai
Margaret Cavendish
Marie-Catherine d'Aulnoy
Mark Twain
Mary Shelly
Miguel de Cervantes
Murasaki Shikibu
Niccolò Machiavelli
Ovid
Qu Yuan
Rabindranath Tagore
William Shakespeare
The mark that these great people have left in literature is unmatchable. And Civilization 6 is using them in the game to give the players a way to boost tourism. But the question remains as to how can a player use them? For starters, to use them, we need to give them a place to store their great works of writing. The players need to make sure that a great writer travels to the title of the building where the work of the writer will be stored. And a player can use a writer for a great work of writing for a maximum of two times, making the total number of great works of writing 50.
Now, as for the building to store the great works of writing, we have a couple of options in the game. This includes,
Amphitheatre
Apadana
Bank
Bolshoi Theatre
Broadway
Great Library
Oxford University
Queen's Bibliotheque
Palace
To use the Bank though, it needs to be built with Giovanni de' Medici. Now a great writer needs an empty slot in the building to store the great works, and the player must ensure that the great writer gets one. Now if a player does not have any of these places to give to the great writer for storage of the great works of writing, the player can still keep the writer. When a spot becomes available, the player can then give an empty slot of that building to the great writer.
There are no extra abilities with these great writers. Writing is what they are great at, and that is all that they do, that too for two times each. The great works of writing can later be displayed to increase the tourism overall, together with great work of arts and artifacts. So that is all there is to know about great writers in Civilization 6. If you have any queries with this guide, then comment down below. Also, be sure to check out our other articles on iPhone tips and tricks, Android tips and tricks, PC tips and tricks, and much more for more useful information.