In a Windows system, there are thousands of system files, most of which are necessary to keep the system functioning well. One such file is the igfxtray system file. This is a file that gets added to your PC system files once you install your intel graphics driver. Without the drivers installed, this file won't be there in the Windows system by default.
Some Windows users have recently reported that they are facing an error related to igfxtray. They get a pop-up message which reads that there is something wrong with the igfxtray file. So is it malware? Can it cause damage to your system? How can you disable it? Let's find out in this article.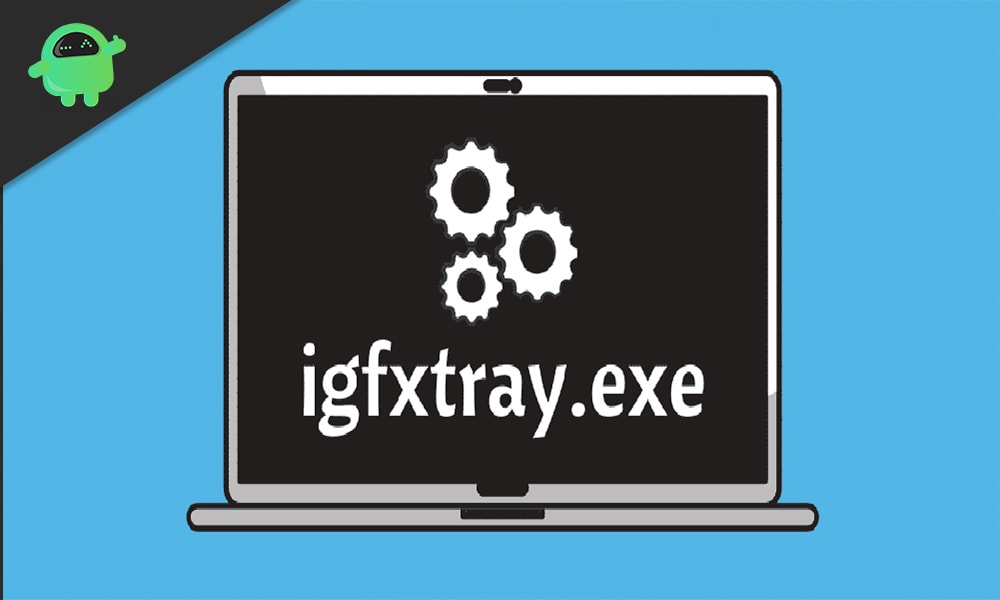 How to disable igfxtray in Windows?
igfxtray is the file that opens up the Intel Graphics utility tool. After the graphics drivers are installed, you get an Intel graphics icon in your system tray. And when you click on this icon in the system tray, you actually invoke the igfxtray file, which opens up the Intel Graphics configuration panel.
This is not malware by any means. It is part of the Intel graphics drivers setup for Windows systems. And if you are getting some error with this file, then a reinstallation or update should fix the issue. Firstly, try to install the update file on your PC. For that, go to your manufacturer's website and download the latest intel graphics driver setup file as per your system. Only certain versions will work with your system, so check before downloading any version. After you have downloaded the required file, install it and check whether you get the same error shows up again or not. The chances are that it won't.
Now, if you want to disable the igfxtray file completely from starting up or staying in the background, then you can do that too. That will also get rid of any igfxtray error messages.
Press and hold Ctrl + Shift + Esc buttons, and it will open up the Task Manager. Here, click on the startup tab, and you will find igfxtray in there. Right-click on it and select "Disable." After you have disabled it, it won't start up on its own. If it does, then disable it from the processes list in the Task Manager.
If you ever open the intel graphics driver control panel, you will have this file startup again. Even the system tray icon will reappear. In that case, you will have to disable it again to get rid of it. The igfxtray file does not cause any sort of damage to your system. It is just a file that opens up the Intel graphics control panel where you can edit and make changes to the color science of your display according to your liking. If you are not someone who changes or messes around the color science of the display a lot, then having this process disabled will not make a difference.
So that is all about the igfxtray file and how to disable it. If you have any questions or queries about this guide, then comment down below, and we will get back to you. Also, be sure to check out our other articles on iPhone tips and tricks, Android tips and tricks, PC tips and tricks, and much more for more useful information.