Do you often take a screenshot of your WhatsApp conversation with someone? Then I'm sure once or twice you may have wondered whether the other user in the convo is getting a notification of your screenshots. Let's discuss this today. It may be embarrassing for many if the person at the other end of a chat knows you are capturing what you both have talked about. On some social media apps, this is possible.
These days apps and developers are focusing more on user privacy. All applications keep changing their algorithm regularly. Still, users can take a screenshot on any app. There are exceptions, like a Facebook profile with the picture guard, where you won't be allowed to capture a screenshot. On WhatsApp, things are a bit lenient though in future, it may introduce restrictions for capturing screenshots. Let's discuss all that in detail.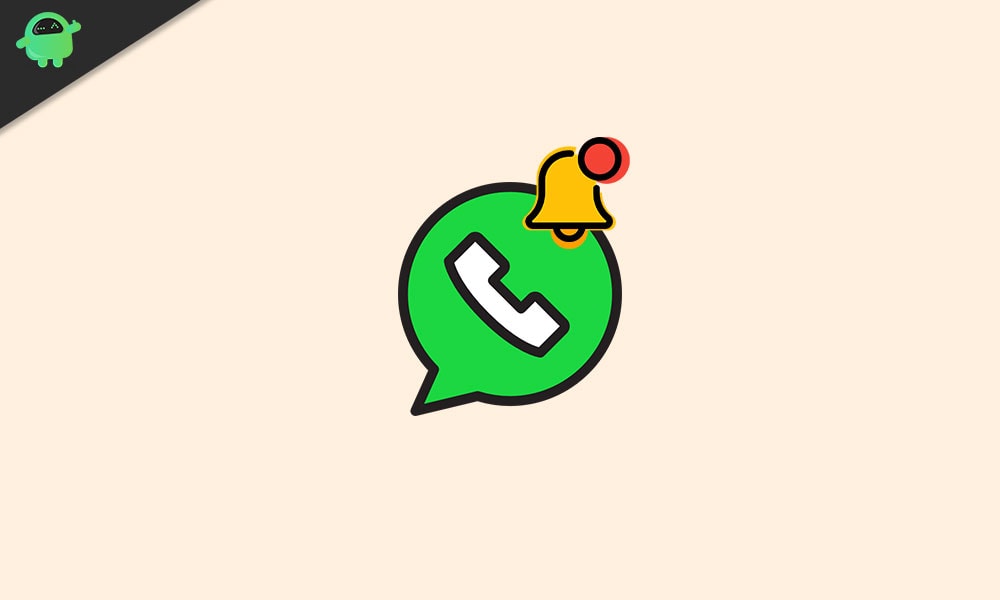 Troubleshoot | How to Fix WhatsApp Notifications Not Showing on iPhone and Android
Can A User get a Notification if You capture a screenshot of a WhatsApp Conversation?
Keeping it straight and simple, the answer is no. Let's say you have had a conversation with someone on WhatsApp. You want to capture a screenshot of those messages. If you take the screengrab, the other party will not be notified.
If we talk about other popular social media apps like Instagram and Snapchat screenshotting does alert the user. On Instagram, if you screenshot someone's Insta story, then that user gets a notification about it. The same happens when you capture the screen of any Snap. The person who posted it gets notified.
Now, if the person knows the one taking the screenshot it may be okay. However, if it is some random social media stalker, then that may be troublesome. Either that person may block you, confront you, or in the worst case, may take legal action against you.
In the future, WhatsApp may introduce a feature that when enabled restricts screenshotting a particular chat. Maybe some conversations are private and the person involved may not wish that to go public. So, if he/she enables the feature, then the person on the other end of the chat will not be able to screengrab the messages.
Safe ways to Capture Screenshot Without Anyone Knowing?
This article will be incomplete without answering this question. Yes, there are a few ways by which you can take a screenshot without the other user knowing. This will work even if there is a native feature in the app that can notify the other person of the screenshot.
Use Screen Recorder to ScreenShot WhatsApp Chat
If you wish to capture the screenshot of a WhatsApp conversation, then try using any screen recording application. This will work for most social media applications. However, in the Instagram story if you open any story, then your view will be visible to the user who posted it.
Visit the social media post, account, chat, snap that want to screenshot
Then go back to the home screen or app drawer of your device
Launch the screen recording app [some devices have their native screen recording options as well]
Again go to the social media app you opened previously
Just keep browsing the chats, pictures, snaps you
Switch to Flight Mode
If you are using your smartphone,
Open the WhatsApp(or any other social media) from where you wish to capture a screenshot.
Turn on flight mode on your device. This will cut off all active networks on your device.
Then take the screenshot of your WhatsApp conversation, Instagram post, Snap whatever it is.
Now, close that social media app.
Access your screenshot in your device's internal storage.
Disclaimer
Keep in mind that we at GetDroidTips DO NOT endorse or support any kind of unlawful activities that involve the use of modern-day technology. This information is merely a representation of what is technically possible for capturing screen content on any application.
So, that's about it. If you are worrying whether someone will get to know you are taking a screenshot of WhatsApp conversation, cool down. As of now, no one will get a notification if you are capturing the screen on this popular messaging app. Try it out and have fun.