It's 2020 and WhatsApp remains the first choice of people for all types of messaging. It also happens to be the most sought-after application for business networking. It doesn't matter if the users have iOS or Android on their phone, they surely have WhatsApp installed. However, being a popular and useful app, sometimes it experiences its fair share of bugs and errors. One such prominent issue is WhatsApp Notifications not showing up on smartphones.
I have put up the possible reasons for this issue in this guide. Also, I have mentioned the fixes that an average user can carry out to solve it. I know not getting to see the notifications can cause a lot of trouble. Someone may send you an urgent message over WhatsApp from the office or home. If you don't get the message, you may miss out on some updates on your work/project. You may not be able to react on time if someone from your home is sending you a message for a medical emergency. I use WhatsApp for my work and cannot even think of missing out on notifications. So, if you use a popular social media app, do not miss out on this guide.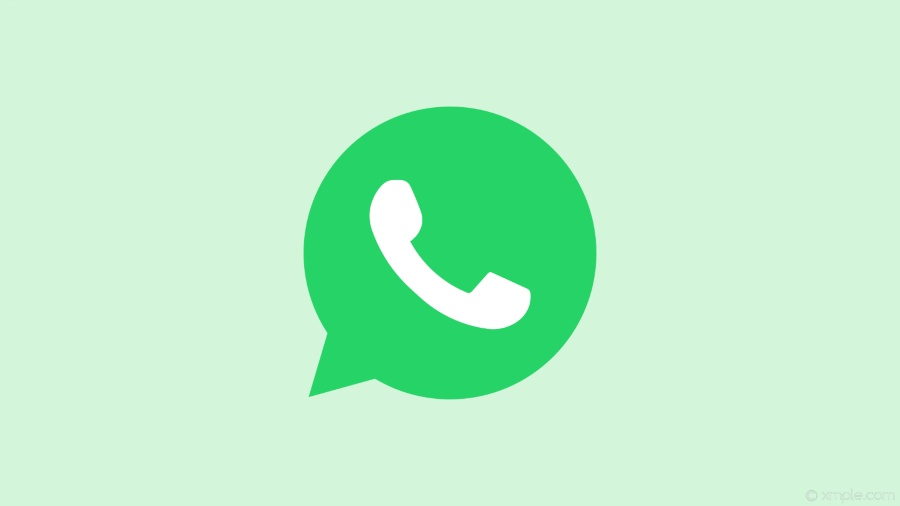 Related | Download WhatsApp Plus Version 9.70.1
Reasons: WhatsApp Notifications Not Showing on Smartphones
Here are some of the reasons why this issue occurs in the first place. These reasons are pretty common irrespective of whether you use iOS or Android.
The device is on Flight Mode
Weak Wi-Fi network or poor cellular connectivity (if using cellular data)
The app requires an update to fix bug
The cache of the application needs to be cleared and refreshed
Do Not Disturb may be active on your device
Notification disabled for WhatsApp from Phone Settings
Check notification settings within WhatsApp for permissions
How to Fix the Problem
Now, let's fix the issues one-by-one. Follow the troubleshooting method depending upon whichever issue you are facing.
Check your Internet connectivity
If you are not able to get notifications, check whether the internet connection you have is working or not. Sometimes due to maintenance or bad weather, ISP takes down the network. If the network service is poor, then you won't be able to send any message as well. Other apps that require internet such as Gmail, Facebook, Twitter, you won't be able to use that as well.
The solution is, if you have some another source of internet connectivity such as WiFi, then connect to it. Otherwise, enquire with your ISP provider regarding the downtime.
On the other hand, you are using a Wi-Fi network and you're not able to see Notifications, then get off that network. Instead, switch to cellular data. The check if WhatsApp works and you receive the notifications.
Install WhatsApp Update
The current build of WhatsApp may be facing some bugs and that may cause the issue with the notifications. So, go to Play Store or App Store if using an iPhone and look for the latest available update for WhatsApp.
Android Users
Launch the Play Store App
Tap on hamburger menu > Tap My Apps & games
Now, check the list of App that needs an update.
If WhatsApp is listed, you should see an option Update beside it. Tap it.
iOS users
Open App Store
tap on the profiles button on the top-right corner of the screen
scroll down to see which apps are listed up for update
Beside the Apps, you should see the option Update
Guide | How to Fix WhatsApp Crash on Poco X2
WhatsApp Server Down
On the other hand, if the WhatsApp server is down, then you will not be able to get notifications or perform any other action on it. To check whether the WhatsApp server is going through downtime or is facing any issue from the developer end, you need to follow the Downdetector website.

As of this writing, in some regions, there is an issue with the last seen feature of WhatsApp. On this site, you can get a map of the region where the application server is down or some of its features are not working as intended. It's all in real-time. Also, you get to see the exact time frame when the outage occurred and when it was solved. There is also a log that mentions the date of outage/issue and the concerned reason for the outage.
Is the Flight Mode On.?
Often we keep our smartphones on flight mode and then wonder, why we are not receiving any notifications. Flight mode is denoted by a small airplane symbol. When it is active, all network connections are cut off from the smartphone. So, try to deactivate the flight mode from your device and you should see the WhatsApp notifications pop-up on your device.
Normally, the flight mode option is present in the quick pull-down widget tray of Android smartphones. On iPhones, it is by default present in the Control Center. If you use touch ID iPhones, swipe up on the screen to invoke the Control center. For the Face ID device users, swipe down on the screen to access it. Then tap on the airplane symbol to activate or disable the flight mode.
Disable Do Not Disturb Mode to fix WhatsApp Notifications Error
If Do Not Disturb is activated on the Android device, then it will stop notifications from various applications from showing up including that of WhatsApp. So, check for that and disable it. Otherwise, you can add an exception for messages from messaging apps on your devices. Even though DND is active, you will receive notifications for WhatsApp messages.
Go to Settings > Sounds and Vibrations
Under that go to Do Not Disturb [Otherwise, directly use a voice command or access DND from the quick access pull-down widget console ]
Go to Exceptions > navigate to SMS, MMS, and messaging apps section.

Change the permission from Don't Allow Any message to Allow Messages from Contacts Only.
So, only when your contacts from office or home message you on WhatsApp, you will receive the notifications. This way you will not be missing out on any important updates.
Check This Out | A Complete Guide on Common WhatsApp Problems and How to Fix Them
Enable Notifications from Within WhatsApp
This is a simple setting people miss out on WhatsApp. If you have enabled notifications from within the app then only you will receive them. You can even customize the people or the WhatsApp groups from whom you should receive the notifications.
Open Settings on your WhatsApp

go to Notifications.

Enable High Priority Notifications for regular WhatsApp messages from any contact and for the WhatsApp group you are a part of.
Also, make sure the WhatsApp notifications are allowed from your device settings.
Go to phone Settings App
Open Apps & Notifications
Tap See All Apps, scroll down to WhatsApp. tap on it to open it

Then select Notifications
As you can see from the screenshot notifications for various purposes on WhatsApp is enabled. With every notification enabled, there is no chance of missing any incoming notifications.
WhatsApp Cache Clear (only on Android OS)
Sometimes, the temporary files are stored in the memory in a large number. It leads the app to stutter and not work. Normally, some of the features do not work. The effective solution is to clear the cache of the app.
Open Settings > Apps & Notifications
Go to the list of apps under See All Apps
Scroll down to WhatsApp. Tap on it to open it

Tap on Storage & cache
Then select Clear Cache
Reboot the device
Now, after the phone reboots, check your WhatsApp for notifications. If the clutter in the cache was the reason, then that should have been fixed now.
So, that's it, guys. If you have been facing problems in getting the WhatsApp Notifications on your Android/iOS devices, then follow this guide and try to solve the issue. I hope that this tutorial was informative to you.