While running a program or during an update, Windows can crash unexpectedly. Hence, surely it will disrupt the current Windows 10 environment. If you want to preserve your current Windows 10 environment, to recover it again, you can do so by creating a Windows 10 Recovery Disk to a Hard drive, USB, DVD, etc.
In this article, we will cover the steps on how to create a recovery disk and will explain what a Recovery Disk is. You don't have to install any third-party application. If you have a USB, you can start creating a Recovery Disk by following the steps below.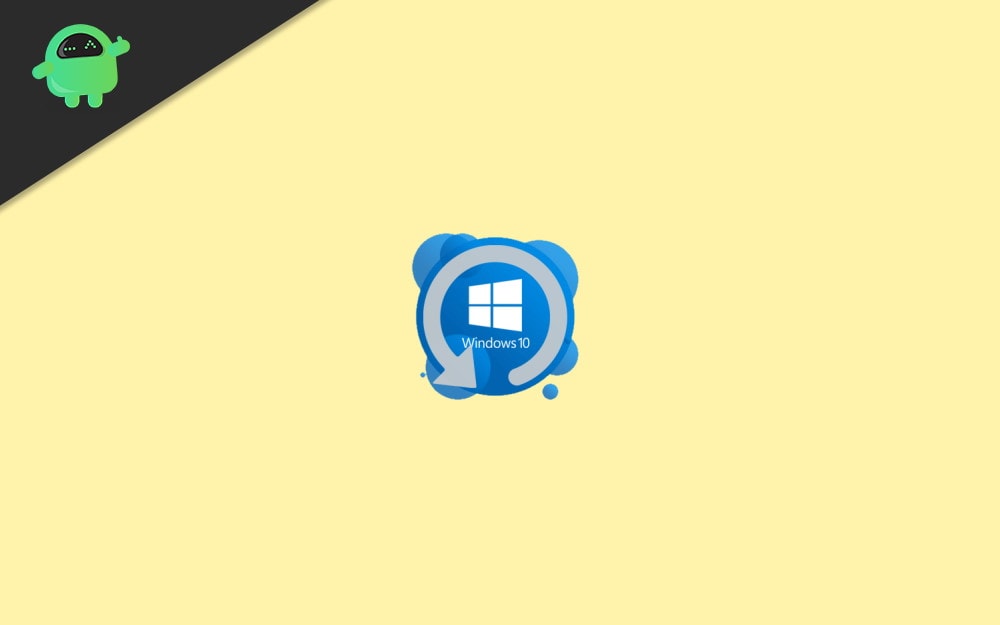 What is Windows 10 Recovery Disk
Recovery is one of the best Windows 10 features. It enables you to create an exact copy of your current Windows 10 environment to a USB, DVD, external Hard Disk, etc. It is a very useful feature because if your Windows starts falling apart. Using a Recovery Disk, you can recover your Windows.
Windows Recovery Disk isn't a similar feature as Windows Restore. If you have access to Windows 10, then you can open up Windows Restore and can recover. However, you can't do anything if you don't have access to Windows.
Using a Recovery Disk gives you another chance to reinstall Windows 10 if Windows doesn't boot and crashes suddenly. Therefore, it is important for Windows 10 users to create a Recovery Disk. It will save a lot of time for you.
How To Create a Windows 10 Recovery Disk
Before proceeding to the steps, there are a few things you must know. While creating a Recovery Disk, Windows will copy all its system files to a DVD, USB, etc.
Therefore, you will require at least 4GB to16GB memory to create a Recovery Disk. Even more, make sure that you have removed your USB data elsewhere because it will be everything will be erased.
Steps to Create a Windows 10 Recovery Disk:
Step 1: Firstly, plug your USB drive into your PC's port and then press the Windows Key. Now, search for Create Recovery Drive, click open the first option from the search result.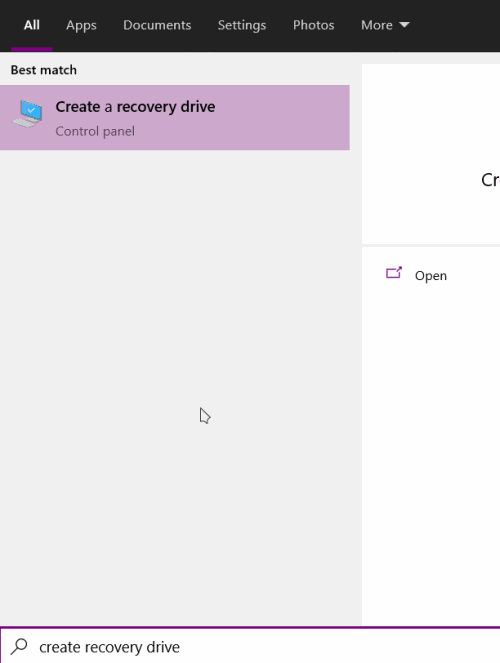 Step 2: On the Recovery Drive Window, make sure that the Backup System Files to the recovery drive option is checked and click on Next.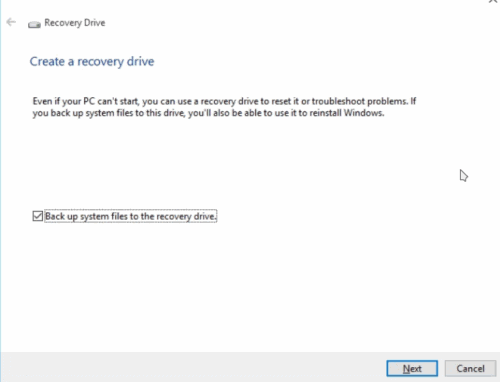 Step 3: Now just wait for a while Windows initialize and prepare to copy the system files to your USB drive. If you have connected more than one USB drive to your PC, then select the right one and click on Next.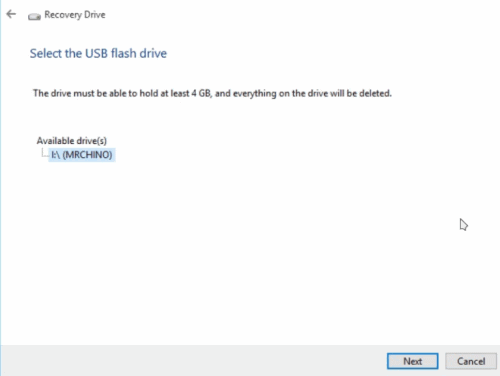 Step 4: Lastly, click on the Create button to begin the process and then wait for a couple of minutes to let it finish.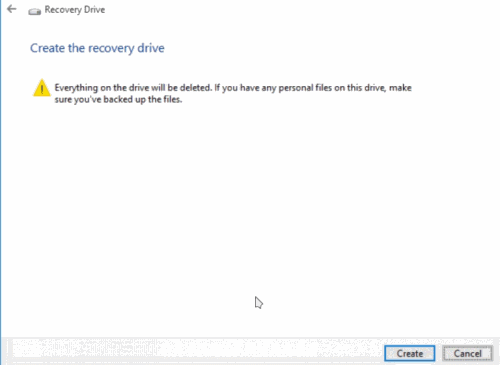 Step 5: A finalizing prompt will show up, which will state that The recovery drive is ready. Then click on the Finish button to close the Recovery Drive.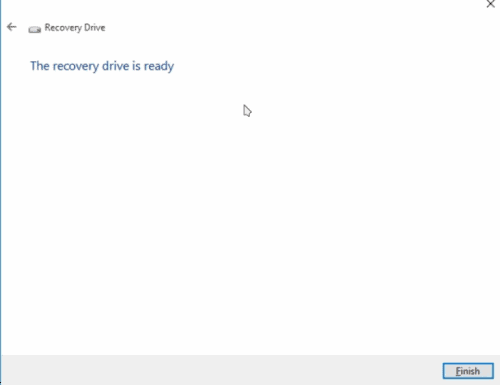 Now, you can boot your PC, Enter into your boot menu and flash the USB that you have created a Recovery Disk. From the Options, select Troubleshoot, and on the next page, select Recover Windows From a Drive.
This will recover your Windows 10. It will take a while like general Windows installation, so follow the instructions and recover Windows 10.
Conclusion
Windows 10 recovery disk is a great security and backup solution right built into the windows 10 system. In case you plan to move your Windows or try to install the software you don't trust enough, then it's a wise choice to keep a recovery disk ready. A recovery disk can save you the trouble of reinstalling windows.