In this guide, we will show you how to effectively monitor and control tasks on your Windows 10 PC while you're playing games. If there are quite a few resource-hogging applications and services running in the background, then it is sure to slow down your PC. While the normal day-to-day usage you might not notice much of a difference, but it's all the more visible while running games. Frame drops, lags, and the overall slow down of the gameplay experience is the last thing that any gamer would want to have.
Up until now, the only way out was to minimize the game that you are playing and then launch the Task Manager. After this, you could take action against the apps that are causing a major impact on the overall flow of the system. However, there's now a much easier way to carry out this task. You could now directly monitor tasks on your Windows 10 PC while playing games. This will not only prevent you from having to interrupt your gaming sessions but also calls for fewer efforts. Here's how to make full use of this new feature. Follow along.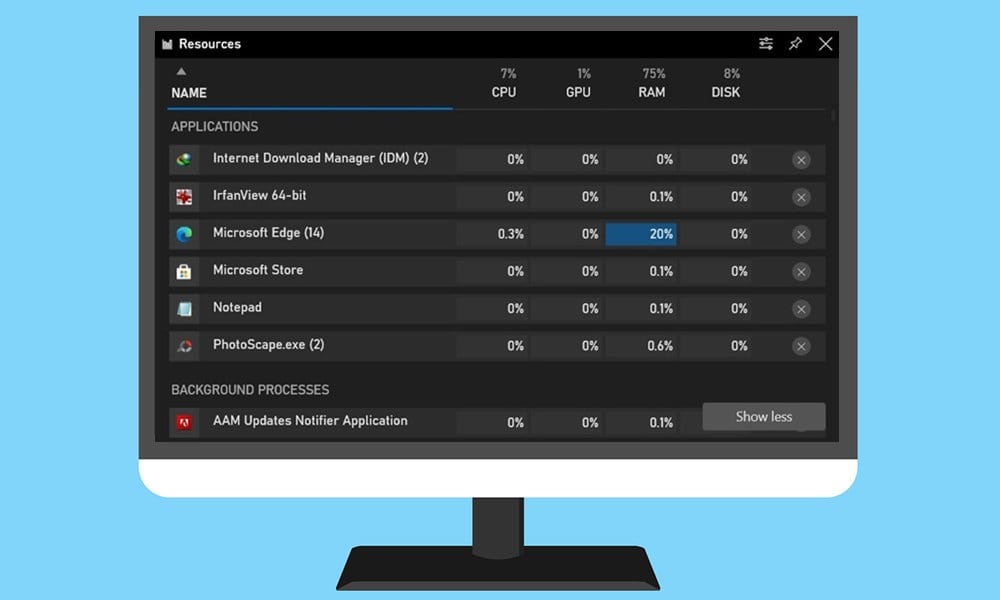 How to Monitor Tasks on Windows 10 While Playing Games
Before we list out the instruction steps, do make sure that you are running the latest Windows 10 October 2020 build. This option of monitoring task via Xbox Game Bar has been added to Windows 10 20H2 update. Hence, to check your current Windows build, use the Windows+I shortcut key combination to launch the Settings page. Then go to System > About.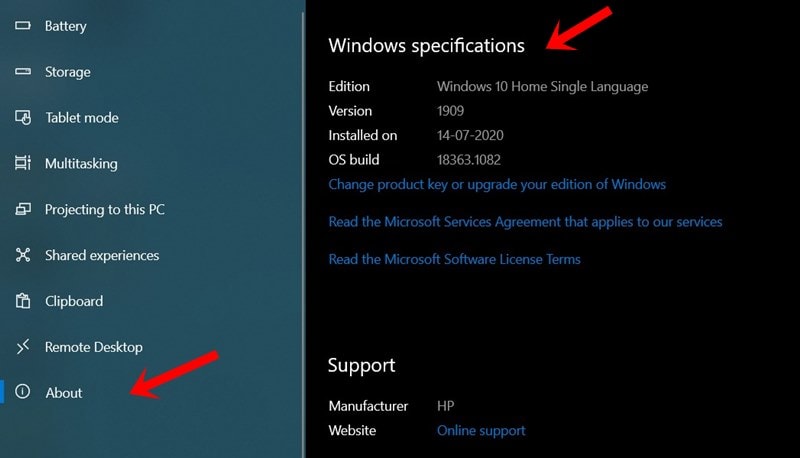 If you aren't running the latest build, then go to Settings > Update and Security and Install the latest update. Once that is done, you may proceed with the below steps to monitor tasks on your Windows 10 PC while playing games.
Instruction Steps
To begin with, hit the Windows+G shortcut key combinations to launch the Xbox Game Bar. Then click click on the Widget Menu.

This will bring a drop-down menu, select Resources.

The Resources window will now be open on your PC. It will list out the impact of various background apps on your system.

However, it is in a minimized state. To get the complete information regarding all the apps running in the background, click on Show More.
Doing so will give you detailed information related to all the background apps, processes, and the amount of CPU, GPU, and RAM each of them is consuming. You could now easily control all the tasks on your Windows 10 PC while playing your favorite games, without the need to switch tabs over to Task Manager.

Furthermore, you could also pin this App Impact window and it will then act as an overlay on one corner of your screen. This way, you will be able to get live information about all the resource-hogging apps without the need to minimize the game you are playing.

So that's all from this guide on how to monitor and control tasks on your Windows 10 PC while you're playing games. Do let us know your views about this feature in the comments section below. Rounding off, here are some iPhone Tips and Tricks, PC tips and tricks, and Android Tips and Tricks equally useful that deserve your attention as well.