Some of the Windows 10 users have started complaining that they're experiencing a corrupted mouse cursor issues on multiple online forums. It means a corrupted mouse cursor turns into a line or bar which doesn't look like a cursor. Well, this is a weird issue and affected users are worried about it. So, if you're also one of the victims then make sure to follow this troubleshooting guide below.
In most scenarios, mouse cursors on the Windows system tend to get corrupted for those users who use dual monitors with AMD graphics cards over the desktops and laptops. So, if users are using a single-display system then the issue mainly occurs a lot. However, if you're encountering corrupted mouse cursors on the secondary display, then you can head over to the same guide.
Fix: Windows 10 Corrupted Mouse Cursor
So, without wasting any more time, let's jump into the guide below.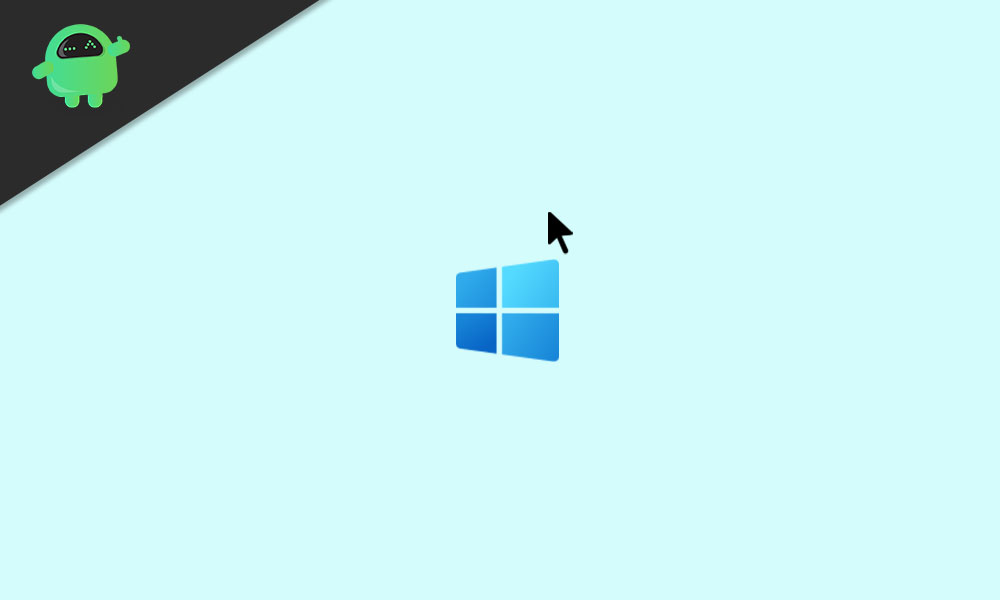 1. Configure Mouse Properties
According to some of the users, they've managed to fix the corrupted mouse issue on their PCs by configuring mouse properties again. Make sure that all the settings are properly configured or selected. Also make sure to adjust pointer options such as motion, visibility, etc. To do so:
Press Windows + I keys to open Windows Settings.
Search for Mouse from the search bar and click on Mouse Settings to open it.
Now, make sure that the primary mouse button and pointer speed are properly configured.
Then check for scrolling mouse wheel options if there is something required to change.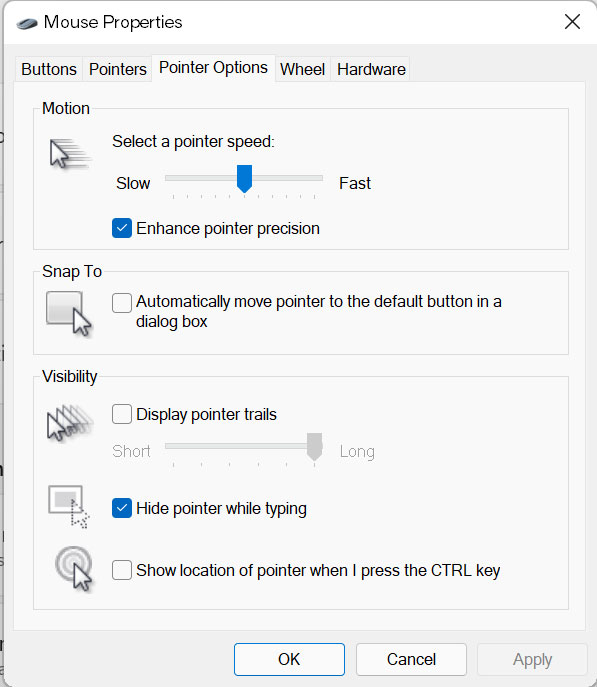 Next, disable pointer trails > Enable enhance pointer precision.
Once done, click on Apply and OK to save changes.
2. Update the mouse drivers
It's always recommended to check for driver updates especially those which are necessary for your usage and the computer to run the system and your work properly. Mouse drives are one of them. To update the mouse drives:
Press Windows + X keys to open the Quick Start Menu.
Now, click on Device Manager > Head over to the Mice and other pointing devices by double-clicking on it.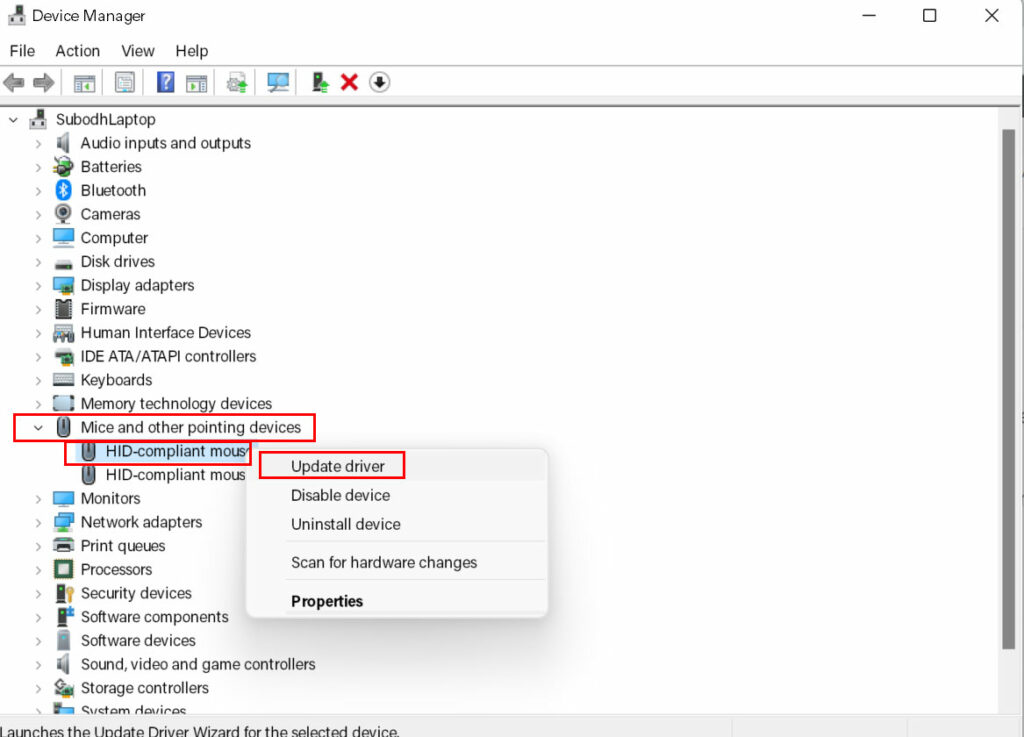 Right-click on the mouse that you're using or connected > Select Update driver.
Click on Search automatically for drivers and wait for it.
If there is an update available, the system will automatically download and install the update.
You may need to wait for the process to complete.
Once done, make sure to restart your computer to change effects immediately.
3. Turn Off Windows Aero feature
Well, some of the users have also mentioned that they've managed to fix the Windows 7 Corrupted Mouse Cursor issue completely by turning off the Windows Aero feature. Yes! If you're still using Windows 7 OS and facing the corrupted mouse problem then this should help you out.
Head over to the Windows Settings > Personalize > Window Color > Disable the Aero Transparency option. You should also select another Windows 7 theme from the basic and high contrast themes section.
4. Disable the Screensaver option
The screensaver option on Windows OS computers is another culprit when it comes to mouse-related issues. You should also turn off the screensaver option on your computer by following the steps below:
Press the Windows key or click on the Start Menu.
Now, type screen saver and search for it.
Select Change Screen Saver to open the option.
Click on screen saver drop-down list > Select None.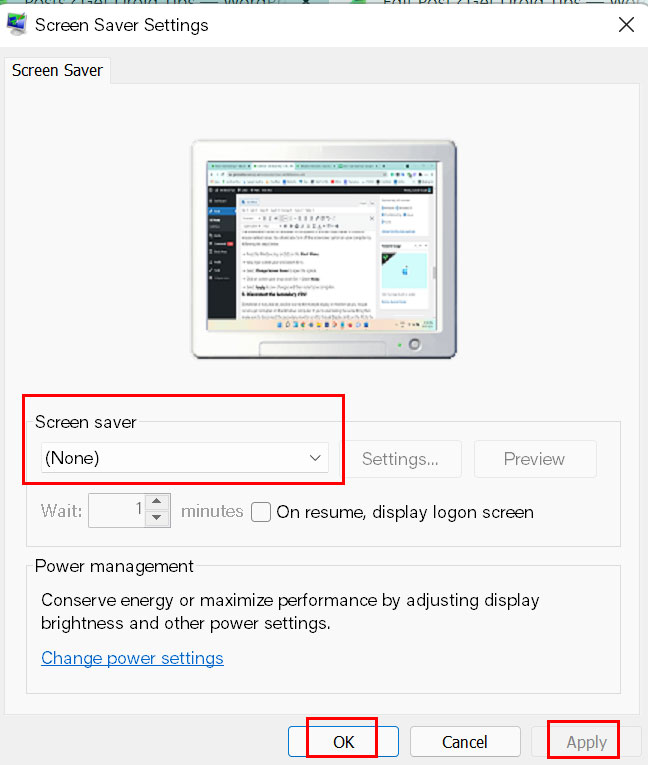 Select Apply to save changes and then restart your computer.
5. Disconnect the Secondary VDU
Sometimes it may also be possible due to the multiple display or monitor setups, mouse cursors get corrupted on the Windows computer. If you're also feeling the same thing then make sure to disconnect the secondary monitor or VDU (Visual Display Unit) on the PC to fix such an issue.
6. Move the Cursor Quickly Between Both VDUs
Another possible workaround to fix the corrupted mouse cursor-related issue is that you should quickly move the cursor between both VDUs. Plenty of users have already mentioned this trick. So, you should try it out too.
7. Select Duplicate on the Project Sidebar
If in case, you've selected Extend display mode and configured dual monitor setup with your desktop or laptop then make sure to select Duplicate display mode on the project sidebar option to easily resolve such an issue with the corrupted mouse cursor.
That's it, guys. We assume this guide was helpful to you. If you've any queries, you can comment below.