For transferring files and other data from our mobile to PC or PC to mobile, we often connect both of these devices. Connecting your mobile with your PC or laptop is one of the easiest ways for transferring data. However, some users have reportedly said that Windows 10 PC or laptop is not able to recognize their Lumia mobile.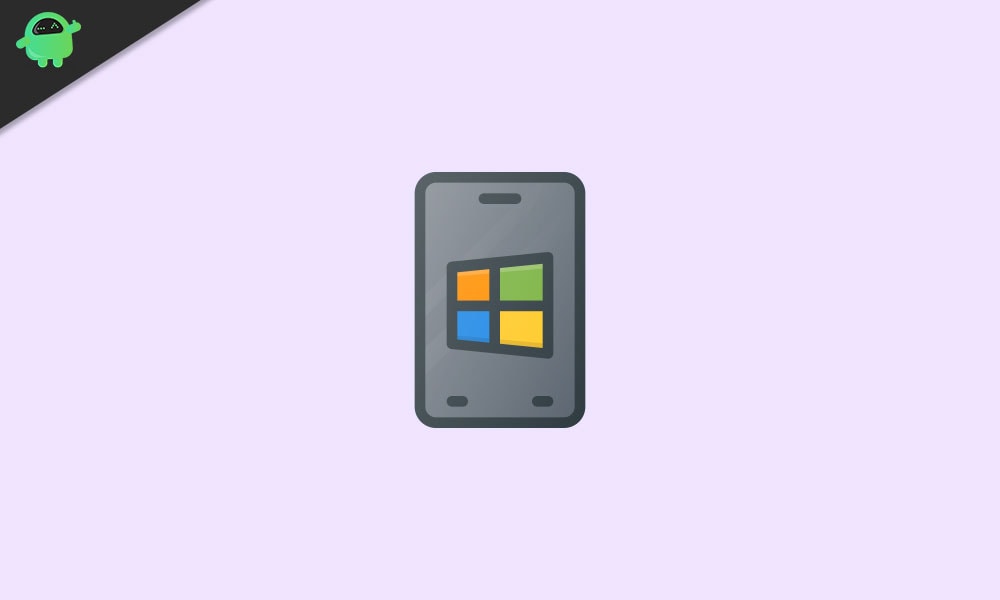 Fix If Windows 10 PC Does not recognize Lumia mobile phone
This connection issue is specifically occurring with Lumia mobile. Also, users have noticed that the Lumia mobile phone is not recognizable in any other system as well, which indicated that the problem lies in the smartphone and not on the PC or laptop. In this article, we have brought some fixes that will help you get rid of this issue.
FIX 1: Turn ON & OFF while it is connected:
When the system does not recognize your Lumia smartphone, then a simple ON & OFF might fix the issue. While your phone is connected to the PC or laptop, switch the mobile phone off and then switch it on again. After the phone starts again, your PC would recognize it soon.
FIX 2: Perform a soft-reset:
A lot of users said that the "Windows 10 not recognizing Lumia mobile" issue got solved simply by performing a soft-reset.
For performing soft-reset on Lumia,
Press and hold the Low volume/ Volume down button and Power button altogether for around 3 to 5 seconds.
This will perform a soft reset on your Lumia phone. Once the phone starts again ultimately, your laptop or PC will now recognize it.
NOTE: The soft reset process can differ for different Lumia smartphone models.
FIX 3: Check and replace the USB cable if required:
There are two types of USB cables. One is designed just for charging and the other that fulfills all the purposes including charging or connecting two devices. Check and ensure that the cable you are using suits the second type.
OR
USB cables get damaged after a while of use, and broken cables will not connect your mobile with the PC. If your USB cable is damaged, consider changing it with a wise working one.
FIX 4: Uninstall and then reinstall the Lumia driver:
Reinstalling the latest Lumia driver will help you get rid of the "Windows 10 PC not recognizing Lumia mobile" issue. For doing so,
Firstly, open Device Manager.
From the vertical menu, go to the View tab and click on Show hidden devices.
On the next window, scroll down the list and expand the option Universal serial bus devices.
Now locate the Lumia device driver, right-click on it, and select the Uninstall device option.
From the next prompt, select Uninstall and then restart your system.
Lastly, ones your PC restarts, connect your Lumia smartphone, let the driver install, and then, later on, check whether the issue has resolved or not.
Similarly, you can also use dedicated software for this process. The software will not only ease down your work but will install the latest driver into your system. Whereas, following the process manually installs the default driver only.
FIX 5: Turn off Xbox Music Cloud Collection:
Turning off the Xbox Music Cloud Collection on your phone might also help in getting rid of the Windows 10 PC not recognizing Lumia mobile" issue. For doing so,
NOTE: Make sure your mobile phone is not connected with any other device through USB cable.
Firstly, visit the Music +Video app on your Lumia smartphone.
Now go to Setting and turn off Xbox Music Cloud Collection.
Now connect your phone with the PC and check whether it recognizes or not.
FIX 6: Install Media Feature Pack for N and KN versions of Windows 10:
While your Windows 10 PC does not recognize the Lumia smartphone, it could be because it lacks the Media Feature Pack. Without this feature, any Windows 10 PC or laptop fails to acknowledge a Lumia device.

Also, as Windows 10's Korean and European versions lack some of the media features and if you too are using one of these, then the issue might occur. Hence to get rid of it, consider downloading Media Feature Pack for N and KN. Visit the official website for the Microsoft download center and download the file.
FIX 7: Fix some general USB settings of your PC or Laptop:
NOTE: Before you proceed with this fix, make sure your Lumia smartphone is connected with your PC/ laptop.
Go to the Taskbar and click on the USB icon.
Now click on Open devices and printers and then double-click on the Lumia icon.
Select the Change General settings and click on the drop-down menu.
From the drop-down menu, select the option When this device connects open Windows Explorer to view files and then click on OK.
Once done, disconnect your Lumia phone and restart your system.
Now again connect your smartphone and laptop through USB and check whether it recognizes the Lumia mobile or not.
These were all the tried and tested fixes that you can try for getting rid of the "Window 10 PC not recognizing Lumia mobile" issue. Failure to recognize problems might occur due to any reason. In case none of the above fixes works for you, we recommend you simply check for the latest Windows update and let them install in the background. Once your system is updated, the recognizing issue might get solved.
By the end of this article, we hope that you have got all the answers to your queries related to the "Why is my Windows 10 PC not recognizing my Lumia mobile" question. We hope we can provide useful and relevant information through this guide. After reading this article, if you have any queries or feedback, please write down the comment in the below comment box.